All civilisations might fall, but forfend one might disturb a cat.— Elizabeth Bear's "A Blessing of Unicorns: A Sub-Inspector Ferron Mystery"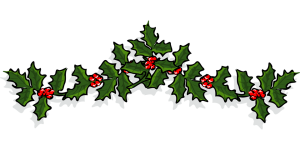 It is finally Spring but still cold enough that an Icelandic supper of lamb tenderloin in licorice-sauce, and fish chowder with rye bread and plenty of the infamous Icelandic spirit Brennivín was called for last night. Skyr, Icelandic blueberry cheesecake was served for dessert. All in all it was a most memorable feast. And no, we did not include shark that rot on the beach as part of the menu.
Iain's off skiing on the last of the spring snow with the Several Annies, his Library apprentices, out to the Standing Stones which are in the Wild Wood as a break from their Icelandic language lessons that Gutmansdottir, our resident expert on the Wild Wood, is immersing them in for a full year. Mind you since Gutmansdottir going along with them, they'll get plenty of Winter botany learning.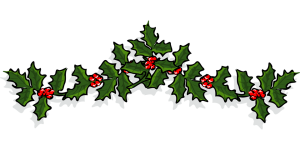 Cat had high hopes for Philip DePoy's The Devil's Hearth as he has 'a special fondness for mystery series set in the Appalachian Mountains, even though there aren't a lot of good ones and a lot of not so great ones. Sharyn McCrumb's Ballads series had some memorable outings, particularly among the later novels, and one which was outstanding, Ghost Riders.' Read his review to see if DePoy lived up to his expectations.
Ellen Datlow and Nick Mamatas' Haunted Legends, says Gereg, is 'something of a paradox: As a collection I found this volume kind of weak, but there are a lot of very fine stories in it. So many, in fact, that on going back over the anthology a second time, I wondered why I'd thought it was weak in the first place. As a reader, I'd probably just leave it at that; but as  reviewer, I feel I owe it to my adoring public to tell you precisely why I feel the overall effect is weak. So I dove back into the book for a third time. Such travails are how I earn my fabulously high salary here.'
Gary has some thoughts about Wayward Heroes, the 1952 book by Halldór Laxness recently published in an English translation for the first time. 'Halldór Laxness is, of course, Iceland's greatest and best-known writer and the island's only Nobel Laureate,' Gary says. Wayward Heroes is the mock-heroic tale of two 'sworn brothers' who wish to return to the days of Iceland's epic sagas. 'Everyone who prizes great story-telling owes it to themselves to read Wayward Heroes and other Laxness titles,' he concludes.
There's a bar in Medicine Road where the sisters play called A Hole in The Wall which de Lint borrowed from Terri Windling's The Wood Wife (with permission). It's possible that The Wood Wife is the first modern fantasy to take full advantage of the myths of this region. Grey says of the latter novel that it is 'not only an expertly-crafted tale of suspense. It also stands squarely within the realm of modern fantasy. Windling's Arizona desert comes alive with fey beings, shapeshifters small and great that are as mysterious and amoral as any European Fair Folk, yet practical and earthy and distinctively Native American in their coloration.'
Kathleen has a confession regarding Time For The Stars: 'Robert Anson Heinlein is inarguably one of the great formative writers of science fiction. His work is not only seminal, it's good — well-told, well-plotted, with solid characterization. It's also frequently thought-provoking, with underlying philosophy and speculation that stays with the reader for a lifetime. Most modern readers attribute these qualities to the more outré and/or famous novels, like Time Enough For Love and the iconic Stranger In A Strange Land. But Heinlein's so-called juveniles are actually among the most thoughtful of his books.'
Leona gives an incisive review of  Black Is the Colour of My True-love's Heart, a Ellis Peters novel: 'Originally published in 1967, 'this is a book of music, of silence, of words; it has love, hate, and all their analogues. Myths and facts combine to wrap the storyline in a heavy cloak of authenticity. This is a story of high passion and cool deliberation; it dances through the morals and minds of another age and gives the reader a wide window into the world of folk music and ballad-singers.'
So how about a major reading experience. Let me offer you  The History of Middle Earth which is the extensive background Tolkien wrote for The Hobbit and The Lord of The Rings trilogy. I suggest you get comfortable before reading Liz's look at it as it is a very detail essay on this massive work: 'The History of Middle-earth offers an unprecedented opportunity to examine a great writer's creative development over a period of 60 years. At his death, J.R.R. Tolkien left a huge body of unfinished and often unorganized writings on the mythology and history of Middle-earth. In The History of Middle Earth (HoME), his son, Christopher, has sought to organize this huge collection of drafts, revisions and reworkings into an organized and intelligible whole.'
Next we have A.A. Milne's The Red House Mystery, a classic English manor house novel that gets a looked by Lory: 'The story is not really a "whodunit" — the "who" is pretty clear from the outset — the question is "how" and, even more, "why" he did it, and Milne keeps us guessing until the end. The plausibility of the solution is not one that would hold up to heavy scrutiny, but the pleasure lies not in the verisimilitude of the puzzle but in the ingenuity of its construction and unravelling, and the witty repartee among the characters.'
Richard has a look at a book containing a very big mystery: 'David Hutchinson's Europe In Autumn is really three books. There's the first half of the volume, which is an elegantly crafted spy thriller set in an all-too believable near future Europe of endless "pocket" nations. Reminiscent of early period Le Carre (you're going to hear that comparison come up a lot in connection with this series, and with good reason), it's a slow burn that details the transformation of the laconic Rudi, a chef in a Polish restaurant, into a high-powered member of the secret organization Coureurs des Bois.'
Warner starts off with a mystery: 'Caz Frear's Shed No Tears starts with a wikipedia infobox relating to a serial killer. This is a clever and very current way to start a mystery novel, and all the more appreciated for it. Furthermore, the material in this info box is entirely relevant to the novel without revealing too much to those who prefer to solve a mystery along with the detective.'
He has next a rather offbeat book for us: 'The Cabinets of Barnaby Mayne by Elsa Hart is an interesting take on the historical mystery. Sporting a pair of women investigators and an esoteric collection of both objects and suspects, The Cabinets of Barnaby Mayne contains intrigue and danger among the backdrop of 18th century London. Like many good historical mysteries, the story relishes in its setting witbout becoming overly didactic, drawing the reader further into the mystery.'
He next has a magic tinged sea adventure for us: 'Chloe Neill's The Bright and Breaking Sea is a rollicking bit of historical fantasy that harkens baco to Horatio Hornblower and other nautical adventures. Less adult than some of her urban fantasy work, this volume is clearly intended for a somewhat wider range of readers.'
He also has a nifty bit of non-fiction for us to wrap his reviews: 'Holly Ordway's Tolkien's Modern Readings: Middle-Earth beyond the Middle Ages is a wonderful new entry into the area of Tolkien studies. Going somewhat against the grain Ordway spends the pages not only arguing, but providing meticulous proof that the long passed author and academic was well read and clearly influenced by the work of his day.'
Zina ends our book reviews with Charles de Lint's What The Mouse Found and Other Stories: 'Ah — two of my favorite things, paired in one slim volume. (Sorry, I've always wanted to use the phrase "slim volume" somewhere.) Fairy tales and Charles de Lint. The postman dropped the package through the door this afternoon. Just a bit later, here I am at my computer. I couldn't not read it right away, could I?'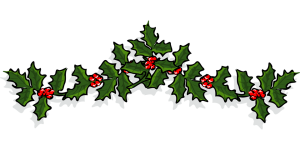 Remember our last edition when Robert took on the beginning of Matt Wagner's Grendel series? Well, he's found a lot more. Let's start with Grendel: Devil by the Deed: 'Grendel: Devil by the Deed represents another breakthrough. It is, in general terms, the story of Grendel's first incarnation, Hunter Rose, as told from his journals by his granddaughter, Christine Spar.'
Success has its vicissitudes, as Robert notes in his review of Wagner's Grendel: Devil Quest: 'Devil Quest is one of those spin-offs, concerned with the cyborg Grendel Prime and his search for the spirit of Hunter Rose, who, although not, according to Wagner, the first Grendel in history, is the first of whom we have knowledge.'
And of course, there comes the inevitable crossover series, in this case, Batman/Grendel: 'Matt Wagner did two crossover series, the first a joint effort between Comico, his publisher at the time, and DC Comics, and the second between Dark Horse and DC, to bring together Grendel and Batman.'
Grendel became a family history. Remember Christine Spar? Well, her mother, Stacy Palumbo, was Hunter Rose's adopted daughter, and Grendel: Devil Child, tells their story.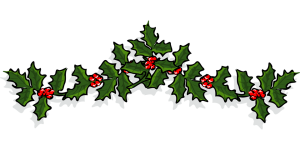 Gary points us toward Dancing Outlaw and Dancing Outlaw 2, Jesco Goes to Hollywood, a pair of documentary films about Jesco White: 'Jesco White is a mountain-style tap dancer, an ex-con, a hillbilly of the first degree, and a hideous channeler of Elvis Presley. And he's something of a star — at least, he's had his 15 minutes of fame, and then some.'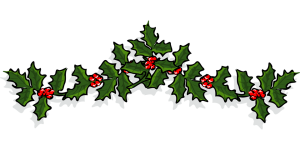 Denise digs into some chocolate this week – shocking, I know. But she's up for the challenge of reviewing Equal Exchange Chocolates' Organic, Dark Chocolate, Caramel Crunch with Sea Salt, 55% Cacao. 'This bar is a mouthful to say, but happily it's also a mouthful of deliciousness. Oh my God this is so good!' Wanna know why she's happy? Read her review!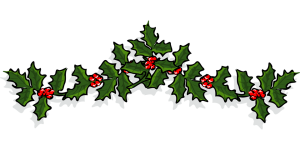 David reviews two offerings from Laurie Anderson, recorded just before and just after 9/11: 'This is music that makes you think. And yet, the persuasive tones of her voice, the persistent gentle rhythms of inherent percussion, and the professional contributions by a superb band combine to provide an essential listening experience. If you are not familiar with Laurie Anderson's work, this powerful live album and the studio work which preceded it make wonderful starting points.'
David also explores the two late 1970s releases that revived the career of Muddy Waters, Hard Again and I'm Ready. 'I've had on-going arguments with other blues fans who insist that these late recordings are but a shadow of Muddy's classic '50s material on Chess. And, maybe there's a point to be made for the early stuff, but "Hoochie Coochie Man," and "Rock Me," "Screaming & Crying," and "Good Morning Little Schoolgirl" are positively scary as played but this hot band.'
What's Gary been listening to? For starters, Zabe i Babe's Drumovi. This Bosnian-American group, he says, 'is a side project for members of the American folk-punk group Cordelia's Dad, whose frontman, Tim Eriksen, sings and plays on this disc, joined by Cordelia's Dad drummer Peter Irvine on vocals and percussion, and Eriksen's wife Mirjana Lausevic on vocals and keyboards. Other members of Zabe i Babe include Tristra Newyear, vocals, and Donna Kwon, vocals and percussion, with American fiddler and singer Rani Arbo as guest vocalist on one track.'
Gary also reviews a new release from guitarist Ryan Dugré called Three Rivers. 'It's a beautifully played and (mostly) comforting collection of minimalist and soundtrack-type pieces. They're largely centered around intricate rhythm tracks laid down by Dugré on acoustic guitar and occasional piano, with melodies and accents played by his friends and guests on pedal steel guitar, a string quartet, synthesizers and percussion.'
Gary also brings word of a new self-titled release by young Americana musicians Vivian Leva & Riley Calcagno. They wrote most of the songs on their debut album while attending universities thousands of miles apart. 'What they ended up with is a strong album of country music filled with poignant vocal duets on love songs that are hopeful, sad, and every mood in between.'
Gary says, 'I'm ambivalent about the way my music streaming service uses an algorithm to guess what kind of music I might like to hear next, but sometimes it comes up with a real winner.' Such a winner, he says, is Yom's Songs For the Old Man, which combines dusty southwestern Americana with klezmer music, an odd combination that somehow works.
Jayme tells us about Andean Sounds for the World Vol. VII by a group called Andean Fusion: 'The South American themed band is famous for its daily performances at the trendy Rivercenter along San Antonio, Texas's River Walk, offering a distinct change of pace and sound in a city overrun with tourist-centric mariachi bands.'
And Mike enjoyed two CDs that put the spotlight on the guitar in Celtic music, Steve Reel's Celtic Knights and The Unfortunate Rakes' Rakes Alive! 'Celtic Knights is really fun to play along with, especially if you like to invent rhythm guitar lines,' he says. And 'Rakes Alive! is indeed a live recording, and it's always great to hear an appreciative audience respond to a group that's been at it for a while.'
'With a tribute album, if you are not familiar with the artist as a person or what he has done, then looking at the album cover in a record store is about as much use to you as a one legged man in a bum kicking contest.' You'll have to read Peter's review of A' The Bairns 'O' Adam: Hamish Henderson Tribute if you want to know what that's all about!
We've covered a lot of music by the Waterson and Carthy clans over the years, so lets take a look back at some of those reviews. When setting out to review Waterson:Carthy's Common Tongue Alistair said 'To embark on yet another review of the offerings of England's foremost folk ensemble, Waterson:Carthy, is a bit like putting a pebble on top of the great pyramid of Cheops.'
Judith found A Dark Light to be a high quality listening experience: 'You would think that after all these albums, the little extended family would get boring, rest on their laurels, but actually Dark Light is quite fresh-sounding, a nice album with subtly interesting interpretations of the old songs.'
And Richard gives a brief overview of the family's lengthy career by way of introduction to their Broken Ground. 'This stream of outstanding music continues with Broken Ground, in which parents and daughter are joined by melodeon player and additional vocalist Saul Rose, who is, through his marriage to Eliza's half-sister Lucy, another member of the family.
And finally, David takes a deep dive into the four CD box set The Carthy Chronicles: 'The Carthy Chronicles is a massive set. Sure there are lots of four disc box sets on the market, but this one includes more rare and unreleased tracks than almost any one I've ever seen. It leaves the listener hungry for more!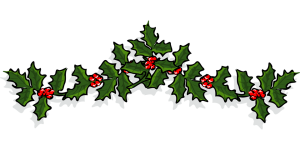 A little known facet of Le Guin's creativity was her work as a composer. She composed music for her ethnographic study in a fictional form of a matriarchal society in a future California, and as the article titled Listen to Ursula K. Le Guin's Little-Known Space Opera, and she also wrote the libretto for a real "space opera": 'But you may not yet have made it to Rigel 9, a world that offers small red aliens, two-toned shadows from its double sun, and—depending on who you believe—a beautiful golden city. The planet is the setting of the little-known space opera, also called Rigel 9, released in 1985. The opera features music by avant-garde classical composer David Bedford, and a libretto written by Le Guin.'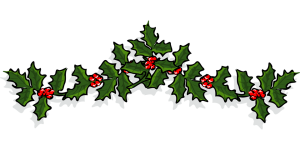 I'm going to end this edition with Ursula Le Guin's  stellar reading of much of A Wizard of Earthsea. She reads from it in her oh so wonderful voice, and fields questions from the audience afterwards. This performance took place  at the Washington Center for the Performing Arts, Friday, October 10, 2008. It was made possible by the sponsorship of Timberland Regional Library.