Happiness, in the land of Deals, is measured on a sliding scale. What makes you happy? A long white silent car with smoked-glass windows, with a chauffeur and a stocked bar and two beautiful objects of desire in the back seat? An apartment in a nice part of town? A kinder lover? A place to stand that's out of the wind? A brief cessation of pain? It depends on what you have at the moment I ask that question, and what you don't have. Wait a little, just a little. The scale will slide again. — Sparrow in Emma Bull's Bone Dance: A Fantasy for Techonophiles
We're really in the harshest part of Winter on this Scottish Estate, so the residents of Kinrowan Hall, save the staff of Gus, our Head Gardener, who have livestock and buildings to tend, are quite content to stay inside. There's always something to stave off boredom, be it reading or needed Estate chores, at which everyone on this communitarian Estate lends a hand.
So it comes to pass that we've been cleaning out the under the eaves spaces and no, unlike at Evenmere Hall, we didn't precisely find a dragon there – though we did find the plans for a stonking big stone one. There was a lot of stuff to be moved or discarded as The Steward has an intent to create more staff housing in part of it. The spaces are heated already to keep ice from building up on the slate roof, so extending plumbing and power will be no big deal.
What kind of stuff? A crate of botantical books that Gus claimed for his workshop; a model of Kinrowan Hall wonderfully detailed with real glass windows and tiny roof slates, that will be displayed in the Library for everyone to see; maps of the Estate dating back centuries, which went to our Steward; dark green glass pickling jars more than big enough for whole cabbages and which had something odd in them; hand written copies of The Sleeping Hedgehog from the mid-eighteenth century; a crate of whisky laid down centuries ago for later consumption and didn't Reynard, our Pub Manager, claim that fast; and some seelie impression balls of Elven performances of Elizabethan music which the Winter Court left here very long ago; and so forth.
Now let's see what I found for you this time …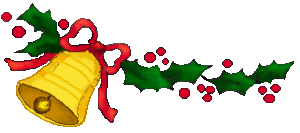 Lis first looks at Ben Aaronovitch's Foxglove Summer, a Rivers of London mystery: 'Peter was just taking a quick trip  to Herefordshire to interview a retired wizard who's a fellow veteran of Nightingale's unit in WWII, in regards to a case he most likely has no involvement with anyway — two missing 11-year-old girls. He's quickly satisfied that the elderly, frail man has no connection to the case, but he can't walk away from two missing children. He asks to be assigned to the case in any capacity in which he can be useful. Which is how he winds up confronting carnivorous unicorns, ghost trees, bees, and faeries who aren't at all nice or friendly. Oh, and inseminating a river with Beverly Brook. Yes, their relationship has progressed a bit!'
She next looks at Anna Elliott and Charles Veley's The Crown Jewel Mystery: 'An American actress has come to London, seeking her unknown father who funded her education. She knows the money is sent from a particular bank, but she only has the account number, not the name of the account holder. Sherlock Holmes, Dr. Watson, and Inspector Gregson are on the trail of a major bank robbery that will happen today. It's the same bank, and what goes down will be dangerous, even deadly. If the actress and her friend survive, it will be due to her intense, careful attention to detail, and her ability to reason out what those details mean.'
She finishes up with two books by Kristine Kathryn Rusch, the first short story collection, the  second a novel about mysteries set on science fiction fandom.
The first she reviews is The Early Conundrums: A Spade/Paladin Collection:  'Spade is a SMoF, a "Secret Master of Fandom." He travels the country helping fan-run conventions run successfully. Mostly that's in his area of expertise, staying out of financial and tax trouble. Sometimes, something more obviously dangerous comes up. For instance, an unexpected dead body. In the first of these five adventures, Spade is on his own in solving the case while preventing a PR disaster for the convention. In the second, he meets Paladin. She's somewhat of a rogue detective, also very much a part of fandom. They do not mesh easily at first. Or ever, really, but they do tackle cases together, pooling their skills.'
Next up she says in Ten Little Fen that 'Spade has agreed to step in as program director of SierraCon, held at a fairly isolated hotel in the Sierra Nevada mountains, on the California/Nevada border. Soon he finds himself and the whole convention snowed in, while one by one, prominent attendees are having terrible "accidents." Fortunately, Spade, Paladin, and their joint ward, Casper, are also there. They've dealt with dangerous crises at cons before. But can they solve this one before one of them falls victim?'
Warner has a few treats for us. In The Girls Who Disappeared Claire Douglas deals with a cold case set in today's world. And Tove Alsterdal's You Will Never Be Found by contrast stays in relative modern days, dealing with bizzare incidents of violence and death from a police point of view.
Anthony Horowitz's A Line to Kill is another entry in the series where a fictionalized version of him solves crimes. Whereas Ella King's Bad Fruit deals with the disturbing mysteries and crimes that can come from damaged childhoods.
S.C. Lalli's Are You Sara? is a story featuring the great concern of mistaken identity that can add an extra twist to a thriller. And he finishes off with Martin Edwards' Guilty Creatures deals with classic crime stories that feature an animal in a leading position.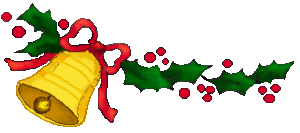 David (and SPike) were left feeling unsatisfied with Anthony Minghella's adaptation of Cold Mountain. 'I looked forward to this film. I wasn't thrilled with the casting of a Londoner as a Blue Ridge Mountaineer; or an Aussie as a Georgia Peach, but I looked forward to the film. The opening sequence was thrilling, but as the odyssey came closer to its end, and the inexorable tragedy of the reunion neared, I found myself becoming more uncomfortable, shifting in my seat, finding holes in the story.'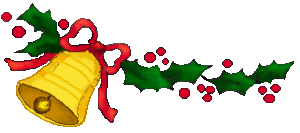 We have down the years out of sheer curiosity asked a goodly number of folks we encounter here this question: "Is it a bowl of your mother's fish chowder? Or a warm doughnut dusted with powdered sugar? Comfort food is as individual as each of us. We here at Sleeping Hedgehog (the in-house newsletter of our Estate) are interested in your story!' Jennifer, a Winter Queen who's responsible for the best Winter Solstice story ever, gives her answer here.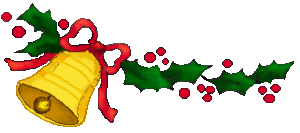 April was pleased with Neil Gaiman's Odd and the Frost Giants. 'This slim, whimsical YA novel is Neil Gaiman's contribution to World Book Day 2008, one of nine £1.00 children's books made available for this event. Though written for a younger audience, Odd and the Frost Giants is an entertaining read for adults as well, as it's intelligent and clever.'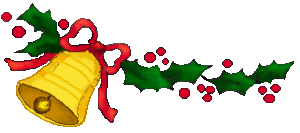 Gary says this new release grew on him. 'The New York psychedelic ambient trio numün's sophomore release is, for me, a grower. I like it more each time I listen to it. Their debut Voyage au Soleil was one of my favorite albums of 2020, and on the first couple of listens I didn't think I'd like Book of Beyond nearly as much. The more I listen to it, though, the better it gets!
'I was unfamiliar with American reed player Buddy Tate until this recording crossed my path, and now I know what I've been missing,' Gary says in his review of Buddy Tate & White Label's Tate's Delight. 'This archival release from Storyville presents a superb live set recorded in Denmark in September 1982.'
Norwegian Americana band Buster Sledge's EP Dreamer intrigued Gary. 'This band is kind of hard to pigeon-hole. They're a trio of fiddle (Michael Barrett Donovan, who also does the songwriting and lead vocals), guitar (Jakob Folke Ossum) and banjo (Mikael Jonassen), and both Ossum and Jonassen sing as well. The way they describe what they do is that bluegrass is their "hardware" and many other kinds of music are the "software." Musically they play a blend of old-time, bluegrass, and country, with lyrics and harmonies from everywhere else including pop, rock and jazz.'
Gary was quite enthusiastic about a new jazz record, JohnBailey's Time Bandits. 'New York trumpeter John Bailey's third outing fronting a quartet is such a stellar outing in every way, I might run out of superlatives in this review. Time Bandits sees Bailey ranging over a wide range of jazz styles from numerous eras, from early bop to modern post-bop jazz, with sashays along the way into Latin, New Orleans second line, and more. He's assembled yet another superb quartet for this set including master pianist George Cables, in-demand bassist Scott Colley and drummer Victor Lewis …'
Jo Morrison turned in an omnibus review of several early recordings of the American folk instrumental duo Linn Barnes and Allison Hampton. 'Beginning as a pair of lutenists specializing in Renaissance court music, Barnes and Hampton's interests have expanded instrumentally and musically over the years. In the meantime, their musicianship and cohesiveness as a duo has blossomed into something well worth the time for listening.'
Lars wrote up an omnibus review of the first three albums by English folk rock group Shave the Monkey. 'Shave the Monkey is a six-member English group. They started out in 1988 as a five-piece, but added a drummer after their first CD. Shave the Monkey has a broad repertoire with traditional music from the 11th century and forward as well as their own songs, mixing instrumental music with songs.'
He also reviewed their next release, just as cryptically titled as their previous albums – Good Luck, Mr Gorsky. 'As a whole, the instrumental pieces are wonderful. Shave the Monkey are masters in that field. The songs are not bad at all, but most of them pale when compared to the tunes. Maybe that reflects the band. To me they are all very good instrumentalists, but there is no real vocal front man or front woman. They are musicians who sing as well, not singers with instruments.'
Michael Hunter, our man in the Antipodes, did a thoughtful interview with then rising Aussie country singer Kasey Chambers, in which she talked about personal songwriting among other topics. 'You know, it's funny because when I write the songs I never think about the fact I have to play it to strangers after that. I just write it and it comes out and I'm really kind of honest with myself when I'm writing songs which is a scary thing for anyone to do (laughs), 'cause it's not always good things I'm saying about myself! Later on then, to play them to my family and then go in and play them in the studio and then at the end, having to play them to people, like five hundred strangers in a room, it is a hard thing to start with certain songs.'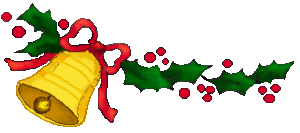 What Not is of a musical nature this time. The late Josepha Sherman, a dear friend of ours, was once asked what her favourite tune to play was: 'OK, my dear: I play the folk harp a wee bit (I'm sadly out of practice) and of the older songs, I like 'Sumer is icumen in,' ca. 1260 or so, by our old friend, Anonymous. I like it both for the melody and the words, which are cheerful and alive with the image of animals jumping about for the joy of it. It also makes for a cheerful round for several voices. For the earliest songs, though we don't have the melodies, alas, I love some of the Ancient Egyptian love songs, which are downright modern — such as the one about the girl who sees her boyfriend and rushes out to meet him with half her hair still undone!. She went on to note The Ancient Egyptians had our concept of romantic love, btw, clear in their songs. There's even a sadly fragmentary one of a wife undressing her husband, who's passed out after what was clearly too much drinking at a party, and how she loves him even so.'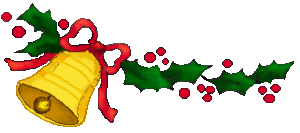 I've got a real treat for you in the form of 'Mojas Katrin',  which is from an FM broadcast of Mari Boine Persen performing in Schauburg, Bremen, Germany, May 23, 1992. She's yoiking, which originally referred to only one of several Sami singing styles, but in English the word is often used to refer to all types of traditional Sami singing. And she has a charming explanation in English of what the song's about.