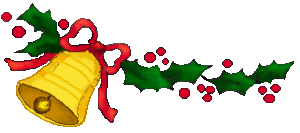 A letter from Lady Alexandra Margaret Quinn, Head Gardener here in the Reign of Her Majesty Queen Victoria, to her botanist friend who is on an extended botanical collecting trip in the Ottoman Empire and elsewhere. She copied her letters into her Journal and her will stated that they should be shared after her death. Alex, as she preferred to be called, lived to be well over a hundred and indeed outlived her beloved Queen.
Dear Tessa,
It's been two weeks since one of the worst blizzards this century cut us off completely from the outside world. Now that doesn't mean a lot as we get very few travellers here this time of the year and little business with the outside world gets done other than letters and newspapers coming in and letters going out. (You got this letter because one of the Nordic skiing enthusiasts traveled twenty miles to the nearest railway station to post letters and get any post that arrived in the last fortnight.) So the Estate is even more of a world unto itself right now that it is even at the best of traveling conditions.
Of course, the heavy snow means little work can be done outside, other than what's absolutely necessary. So lots of reading, gossiping with friends, and so forth. I've also been working on plans for a new herb garden that Head Cook wants, which means Isabella has the Several Annies researching Elizabethan herb gardens to see what they looked like. One of the problems of an Estate like this is every Head Gardener, every cook, for centuries has had ideas for what to with the gardens, so what exists now has little resemblance to what existed a few centuries ago. Not a complaint by me, just stating what is.
The Steward has had the newly fixed Mill Pond (the repairs turned out to be trivial) cleaned of snow and has arranged for our first curling tournament to be held. I think it's a silly game but it is outdoors, which gets us out for some hours each day. It's easy to learn, difficult to master. And Cook served tea (or hot chocolate) and biscuits after we gathered by the fireplace in the kitchen to warm up after coming in.
The winning team was coached by Isabella and comprised naturally of her Several Annies. I think they won in part because the males got distracted by their swirling skirts!
I've been learning Welsh, as there's been a Welsh literature reading group here for longer than anyone here can recall. I think the real purpose of it is less to read medieval Welsh manuscripts (such as the Red Book of Hergest, the White Book of Rhydderch, the Book of Aneirin, and the Book of Taliesin) than to drink metheglin!
It's an interesting undertaking, and Isabella, like all Librarians, thinks everyone should know as many languages as possible! She's invited Lady Charlotte Elizabeth Guest to lecture here this Spring on her translation of The Mabinogion.
The Steward has approved your funding to purchase more carpets, and he added a generous amount to purchase more books for the Library. Our banking agent in Constantinople has been wired the monies.
Lastly I should mention all of the kittens have been adopted, though I've kept one of them that I named Ysbaddaden in honour of his size; though all of them, being males, are truly big kittens!
Love, Alex