Or is anyone's identity a matter of fragments held together by convenient or useful narrative, that in ordinary circumstances never reveals itself as a fiction? Or is it really a fiction? ―

Ancillary Justice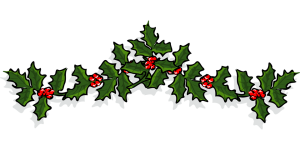 No, it's not that cold but it's definitely nasty enough that I passed on my morning ramble on the Estate, as once again there's a stiff wind along with a freezing drizzle — not what I would want to walk or ski in. So I settled in for a quiet day of reading, Patricia McKillip's Solstice Wood being my novel of the day, and answering correspondence (my fellow librarians and book lovers still like physical letters as much as I do), as Ingrid, our  Steward, took my apprentices for the day for them to delve into what a Steward does.
So first, breakfast. I always drink tea as I never developed a taste for coffee no matter how good it was. So it was lapsong soochong, a loose leaf first blush smoked black tea from Sri Lanka that Ingrid got for me, bless her. With a splash of whole cream of course. And a rare surprise too — scrambled eggs and apple fritters served with thick cut twice smoked bacon, using apple wood only, and yet more apples in the form of cinnamon and nutmeg infused apple sauce. There was even mulled cider for those wanting even more apples in their breakfast fare! Thus fortified, I turned to writing up this edition …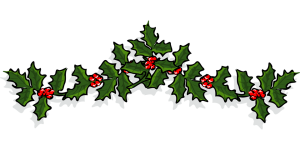 Cat has one of his favourite audiobooks for us: 'I'm assuming that you know about Dune, so I'll not detail it here. Did you watch Farscape? If you did, you'll remember that everyone save the US astronaut thrown into that weird setting spoke with a variety of Australian accents? Well welcome to the Macmillan Audio full cast adaptation of the Hugo Award winning novel where everyone has a British accent. Snark by me notwithstanding, this is a superb production well worth worth the time to listen to it.'
Cat delves into an another audiobook this edition, giving a listen to Alastair Reynolds' The Prefect. 'Reynolds is among the best writers of sf I've had the pleasure to encounter … John Lee, who narrates, is perhaps my favorite male narrator.' But does this combination make for an engaging listen?  Tune in to Cat's review and see!
Gary tells us about Albert Glinsky's Theremin: Ether Music and Espionage, the biography of the man who invented one of the world's weirdest musical instruments. 'Its inventor was a strange man, and the tale of his life is a microcosm of Russia during the 20th century, through revolution, purges, gulags, Cold War, perestroika and post-Soviet reconstruction.'
Rebecca has some thoughts on one of the less classifiable works we've run across, Alan Moore's Voice of the Fire: 'A leg is wounded. A boy, or a hog, or a man, or a woman, is offered in burnt sacrifice. An enormous black dog which is not a dog points the way. A severed head watches. A fire burns on a hilltop. The images whirl, kaleidoscopic, through a dozen stories, through the landscape of Northampton. They fill me, and the words fill me, and I feel pregnant with them. Not, perhaps, a conventional way to discuss a book I'm reviewing. But it's not a conventional book.'
Robert's been rummaging in the Library, and ran across a couple of books of note. First, from Elizabeth Bear, a science-fiction-cum-diplomatic thriller. (Yes, there is such a thing.): 'Elizabeth Bear has put me in an odd position: I read Blood and Iron, loved it, found it rich, stimulating — altogether an extraordinary book. I've now read Carnival, and find myself without much to say.'
And then he found a collection of Bear's stories: 'Stories are like a painter's drawings or a composer's piano studies: they can range from sketches, bare hints of ideas working themselves out, to polished, elegant miniatures, fully realized. Take, for example, the stories presented in Elizabeth Bear's The Chains That You Refuse. (You can hear her reading 'The Chains That You Refuse'  here.)
Stephen says of an Alan Garner work that 'These are only the questions which I find myself considering today. When I read Thursbitch again (and I will), they may be different, as they may be for you, when you read this book. The reasons for this are that Thursbitch is a book that casts the reader as an enthralled participant, rather than a passive recipient. It is, to repeat, a mystery. It may unsettle you (if not actually give you nightmares), but you'll love it unequivocally nonetheless.'
Warner starts off with a mystery for us: 'Waiting for the Night Songs  is easy to recommend for anyone who enjoys character base stories, or a good mystery that comes in a form other than the traditional whodunit. Julie Carrick Dalton has produced an impressive debut, and readers should look forward to more.'
He has a bit of rather lurid true crime for us: 'Michael Cannell's A Brotherhood Betrayed: The Man Behind The Rise And Fall Of Murder Inc. is a good read for someone interested in mid Twentieth Century crime, particularly that centered out of New York. By including rumors and innuendo, as well as those who spread them, it successfully gives the reader an inkling of just how easy it is to become unsecured with such a mottled and in complete set of facts.'
Let us speak of Jennifer Stevenson, and so Wes finishes our book reviews off with one of her entertaining novels: 'A storm's a'brewing, the women restless, the men conflicted, and there are the strangest foxes you've ever seen running wild along the bucking river. Trash Sex Magic isn't just a lurid, sexually charged magical romp. Complex characters drive an organic plot, elegantly woven of mythic resonance and familial metaphors.'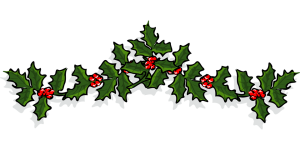 Just another lasagna recipe from Jennifer, this time, the no-boil version. With Pinkwater (The Afterlife Diet) we must agree that certain foods are wonderful, and we could eat them for a solid month. This recipe has so much sausage, ricotta, garlic, and wine that it cannot but please a true lasagna addict. Plus, you don't have to futz with the noodles.
Gary tried some chocolate that he liked, Equal Exchange's Organic Very Dark, which he notes has just a few ingredients. 'I like a short list of ingredients in a chocolate, the same way I like music reduced to a few elements: a jazz trio, say, or a couple of singers accompanying themselves on acoustic guitar and fiddle.'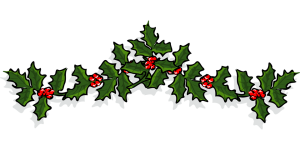 Tom Baker turned eighty seven this week so let's look at Cat's review of  a Doctor Who adventure beloved by many fans of the series: 'The Talons of Weng Chiang featured Tom Baker, one of the most liked of all the actors who've played The Doctor, and Leela, the archetypal savage that British Empire both adored and despised, played by Louise Jameson. That it is set during the Victorian Era is something that British have been fond of setting dramas in, well, since a few years after the era ended. Doctor Who has had stories set in this era myriad times.'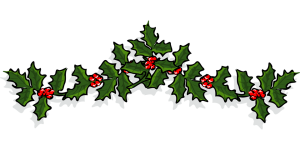 Warner has a look at a classic strip: 'Chester Gould's The Complete Dick Tracy Voume 28: 1974 to 1976 represents the second to last collection by the original creator of the comic strip. This volume is well into the era when Gould was known for injecting his politics at times in downright annoying fashion. It is also a volume with a number of well-remembered stories, and which illustrates the large supporting cast Dick Tracy often brought with him.'
He also looks at a contemporary work: 'Joe Hill and Martin Simmonds' Dying is Easy is a strange bit of comic noir. A wonderfully illustrated piece of graphic fiction, the story follows cop turned down-and-out comedian Syd Homes. It is an interesting setup, and one that would lend itself to darkly comic moments.'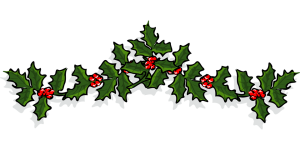 Gary has some new music from an outfit called Taco Tapes, a recording called Trad is Rad. 'The guys in Taco Tapes know their way around traditional American music, and it shows, whether they're cranking out an instrumental dance tune, or singing their take on an old old song, or writing one of their own.'
A new live album by Swedish Americana player Daniel Norgren pleased Gary: 'Until I can once again join fellow music lovers in front of a stage occupied by musicians pouring out their hearts and dazzling with their instrumental and vocal techniques, I'm going to frequently put on Daniel Norgren Live and let it console and uplift me.'
Gary reviews Fall Like Rain, the first solo album by Justin Moses, an in demand, award winning bluegrass session player. 'Moses is a prodigious talent in many, many ways: he can play seemingly anything with strings, and not just play it but play it brilliantly.'
Gary brings word of a collection of folk songs from one of the far-flung regions in the vast nation of China. 'These aren't field recordings — as far as I can tell, none in the series are — but are professionally recorded in a studio or auditorium with a certain amount of lofty reverb in the vocals. All in all, Folk Songs of the Uzbeks & Tatars of China, as with the others in the series, is a valuable addition to the World music catalog.'
And Gary also brings word of a set of ballads by Swiss trumpeter Franco Ambrosetti and his all-star ensemble: 'All in all, Lost Within You is a delightful and soothing way to kick off 2021.
Ahhh Clannad, that sort of Celtic group with New Age pretensions as well as jazzy riffs. Well it wasn't so always, as Jayme notes in reviewing their debut recording called simply Clannad: 'The surprise is that this album probably doesn't sound like what the casual Clannad fan expects at all. Every band must start someplace; and Clannad, like most every other Celtic band before and since, started with a repertoire of traditional covers.'
Jo says that Telyn is for all  'those interested in the Welsh tradition should check out Llio Rhydderch, who studied and toured with the fabled Nansi Richards. For the uninitiated, an explanation is in order. The Welsh have a drastically different style of playing, largely due to the nature of the music itself. Their music is ornamented through theme and variation, a more classical style, rather than through the sort of ornamentation heard in Scottish and Irish music.'
Lars has a look at the latest release that Arc Music sent us, The Ultimate Guide to Welsh Music: 'Cerys Matthews of Catatonia fame, and also an author and a readio presenter, has tackled the task of giving us an overviewof Welsh folk music and I must say she has done a brilliant job. Two CDs packed with music, in total 48 tracks with 48 different acts, clocking in at two hours and 36 minutes, complete with extensive liner notes presenting every artist or group taking part. The oldest recording are from the 1940s, the newest from 2015.'
Patrick likes Changeling's The Hidden World: 'This married duo's music is nothing short of — sorry, Batman and Robin — dynamic. It's an old approach, if you will, to old and new music. But that isn't a bad thing. In fact, it's what sets this album apart from the countless other Celtic CDs released this year. Changeling has found a way to dig down into the roots of folk and unearth some old treasures that likely haven't been heard in generations.'
Robert brings us several selections of music for strings. The firsti s Blazin' Fiddles Live: 'When our Editor and Publisher (also known as "the Chief") first broached the idea of my reviewing a Blazin' Fiddles release, I was hesitant. "A whole orchestra?" said I. "Of fiddles?" (Well, that's what he said it was.) Somehow I knew it wasn't going to be Henry Mancini.'
Next is a pair of albums from cellist Angela East: 'Angela East is the cellist for Red Priest, the baroque chamber ensemble noted for its innovative approach and flamboyant public style. In the two recordings presented here, East has gone solo, pretty much, and brought this approach to the smaller-scale works of Johann Sebastian Bach and other baroque masters.'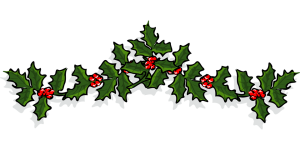 Robert has another treat for a family outing — the 'stuffed animals' at Chicago's Field Museum of Natural History: 'When I was a small boy, my father would periodically take me up to the Field Museum. I was always eager to see the "stuffed animals", which formed a large part of the Museum's public displays. Well, they're still there, in a somewhat different arrangement than I remember, but still interesting.' (Be sure to check first to be sure the Museum is open — the pandemic is playing hob with Chicago's major attractions). '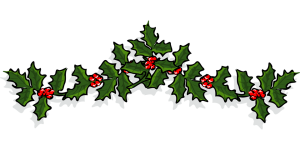 So let's have some music by Lúnasa to see us out, some tunes from their Melbourne concert thirty years ago which author and musician Paul Brandon provided us. I cannot tell you anything more than that as he didn't provide any additional information to me, but you really don't need that anyway to enjoy them, do you?
Now Paul is an amazing author so I'll send you off to read the review of Swim the Moon, his first novel, and if you go thisway,  you can read the first chapter of his second novel, The Wild Reel. And he's a damn fine musician as well as you can hear here.