I forbid you maidens all that wear gold in your hair
To travel to Carterhaugh for young Tam Lin is there
None that go by Carterhaugh but they leave him a pledge
Either their mantles of green or else their maidenhead
Fairport Convention's 'Tam Lin'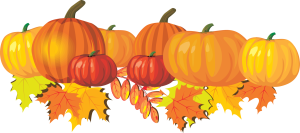 It's quite cold and blustery here on this Scottish Estate so we're all thankful that  the Fey provide the lighting for the exterior pumpkins, as candles of a conventional nature wouldn't stay lit at all. But the lighting of a supernatural nature is perfect. We here on the Estate and invited guests will be celebrating by attending a concert by the Neverending Session in which they perform Halloween music, both classical such as 'Danse Macabre' and  more contemporary tunes such as 'The Great Pumpkin'.
Roast pumpkin soup, sourdough rolls shaped like skulls, cinnamon-spiced pork hand pies and nutmeg-spiced pumpkin ice cream will be our eventide meal tonight which will be perfect for working off when we have a midnight contradance by Chasing Fireflies which tonight is Ingrid, our Steward, on hand drums, Bela, our Hungarian violinist, Finch, one of our barkeeps, on Border smallpipes and Iain, our Librarian on violin.
Now let's turn to our more or less Halloween-centric edition. To start things off, how about a lovely reading of 'Halloween' by Robert Burns? It's a poem perfect for the season, and read by David Hart with just a wee touch o' the brogue. As for the rest of the haunts in this issue? I think you'll find much to check out later. I think there's even going to be some food and drink of a Halloween nature courtesy of, well, let's keep that a secret …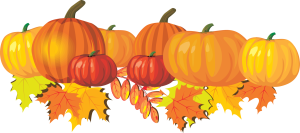 Cat starts off our book reviews with Smoking Mirror Blues, a novel by Ernest Hogan. Cat says of it that 'In the very near future, the citizens of Los Angeles are preparing to celebrate Dead Daze, a bacchanalian rave of a holiday that's an over-the-top merging of All Hallows Eve, the Mexican Day of the Dead, and Mardi Gras. The reawakened Aztec god Tezcatlipoca, riding the body of a human, is feeling quite well, thank you! And let's not forget that the Day of the Dead, which forms part of Dead Daze, is at its heart a time when the barriers between the dead and the still-living are all but completely erased. So maybe the gods do walk again … And this holiday, not dissimilar to the one in the Strange Days movie, needs National Guard troops to prevent rioting!'
So how about a Day of The Dead set story that involves a small town mechanic called Grace who discovers the man she loves is dead? And that she can cross over when the veils are thin to see him? Such is the premise of Charles de Lint's The Mystery of Grace which Cat notes that 'It is a perfect introduction to de Lint, as it doesn't requite you to have read anything else by him at all, but gives you a good feel for what he is like as a writer, as it has well-crafted characters, believable settings, and a story that will hold your interest. And it is a novel that you will read again to get some of the nuances that get missed in the first reading.'
Craig has a review of a horror novel set on a closely related holiday: 'Brian A. Hopkins is an acclaimed writer and editor (he has won Bram Stoker Awards under both guises) who also operates an innovative publishing company (Lone Wolf Publications, which produced the multimedia anthology Tooth and Claw, Volume One and another Stoker winner, The Imagination Box), yet who still has time to crank out terrific work for other smaller houses like Earthling Publications. El Dia de los Muertos ("the Day of the Dead") is his most recent Stoker recipient, winning the 2002 award for best novella.'
Halloween is the time for vampires, and so Denise takes a look at Gross and Altman's Slayers & Vampires: The Complete Uncensored, Unauthorized Oral History of Buffy and Angel. She found an detailed "oral history" that is sure to please fans of both shows.  'I can feel the authors' love for their subject, and their excitement is contagious.  … [A] fun read that'll keep you in party anecdotes for this coming holiday season, and into the next one.'
One of our Garys has a look at Christopher Golden and James A. Moore's Bloodstained  Oz: 'If you like lots of violence and gore, and you're a fan of The Wizard of Oz, then you'll like this book. The evil manifestations of Baum's characters are one of the highlights of the book. If you like a book with an ending, prepare yourself to write your own, as the authors apparently intended.'
Jack looks at a Diane Wynne Jones novel that befits this holiday: 'It's a good solid book with memorable characters and an engrossing plot which got read in one rather long sitting on a cold, rainy afternoon late in October. SEversl pots of Earl Grey tea and a number of the tHe Kitchen's excellent scones were devoured in the reading of Fire & Hemlock.'
Love, hate, or baffled by The Wicker Man, there's no denying it's a horror classic.  No, not the horrendous 2006 remake, but the original 1973 film starring Christopher Lee.  The original film has caught the eye of many, including many academics. Kestrell takes a look at Benjamin Franks' The Quest for The Wicker Man: History, Folklore, and Pagan Perspectives, a collection of articles from a conference that focused on the film.  'The Quest for The Wicker Man is highly recommended for any dedicated Wicker Man fan and especially for academics writing about this classic cult film.'  Read more about this collection in her review!
Let's not give away what happening in the story Lis reviews of Roger Zelazny'A Night in Lonesome October: ' Snuff is our narrator, here, and he's a smart, interesting, likable dog. He's the friend and partner of a man called Jack, and they are preparing for a major event. Jack has a very sharp knife, which he and Snuff use in gathering the necessary ingredients for the ancient and deadly ritual that will be performed on Halloween.'
Nellie looks at The Pagan Mysteries of Halloween: 'Through Jean Markale's book we can find the real legitimacy for Halloween as a holiday. It is not simply about children traipsing from door to door looking for candy (or else! Trick or Treat!). It is not simply about a reverence for ancestors, or a time to let go of all inhibition. There is a reality to it that gives it a deeper presence, and which beckons us to seek its true meaning, in addition to its true history.'
A fine version of the Tam Lin story is reviewed by Richard as he looks at a Pamela Dean novel: 'An early part of Terri Windling's Fairy Tale series, Tam Lin is by far the most ambitious project on the line. The story of Tam Lin is one of the better known ones to escape folklore for the fringes of the mainstream; you'll find references scuttling about everywhere from old Fairport Convention discs to Christopher Stasheff novels. There's danger inherent in mucking about with a story that a great many people know and love in its original form; a single misstep and the hard-core devotees of the classic start howling for blood. Moreover, Dean is not content simply to take the ballad of Tam Lin and transplant it bodily into another setting.'
We next look at Ray Bradbury's quintessential Autumn novel and film which gets an appreciative review by the previous reviewer: 'By right and nature, all October babies should love Something Wicked This Way Comes. It is a love letter to autumn, and to the Halloween season in particular, a gorgeous take on maturity and self-acceptance and all the dark temptations that come crawling 'round when the calendar creeps close to October 31st.'
Just in time for the festivities a couple of nights from now, Robert has a look at Alex Irvine's The "Supernatural" Book of Monsters, Spirits, Demons, and Ghouls: 'I seem to be faced with another one of those television spin-offs, this time from the series Supernatural, about two brothers, Sam and Dean Winchester, who hunt demons and other nasty customers not entirely of this world ….
Alex Irvine has taken this basis, and the various creatures the brothers encounter, drawn from myths, urban legends, and folklore, and turned it into a "bestiary of the unnatural".'
Thomas has a guide to this holiday for us: 'Halloween, an unofficial holiday, is nonetheless celebrated by millions of people in North America and the British Isles, rivaling only Christmas in popularity. In the heavily illustrated Halloween: From Pagan Ritual to Party Night, York University professor of history Nicholas Rogers traces the history of this holiday from its alleged beginnings as a Celtic festival, Samhain, marking the end of summer, to its many and various manifestations today. '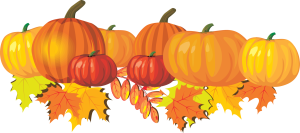 Horror films have been part of the Halloween experience in the States for a very long time now. And we've had our share of wonderful seasonal treats, as well as time-wasting tricks.
Cat looks at a Doctor Who adventure beloved by many fans of the series and one of the few horror ones it did: 'The Talons of Weng Chiang featured Tom Baker, one of the most liked of all the actors who've played The Doctor, and Leela, the archetypal savage that the British Empire both adored and despised, played by Louise Jameson. The Victorian Era is something that British have been fond of setting dramas in, well, since a few years after the era ended. Doctor Who has had stories set in this era myriad times.'
Denise takes a look at a 'trick' of a tale with her review of Halloween III: Season of the Witch. She doesn't hold back on her distaste: 'If the folks responsible for this garbage really wanted to depart from the first two films and create something authentic, this basic story could have been an interesting movie …. Happy Halloween? Not with this clunker.'  Read her review for exactly why she's nonplussed.
Another trick-y tale is The Haunted Mansion, a film based on a ride at the Disney resorts. Denise thinks that all the beautiful set design can't make up for a film that can't quite figure itself out.  'This is a lovely film to look at, but there's not a lot of substance. Just double-check to make sure any young children you take are up for a pretty good scare.'
A choice bit of British horror is next.  Jekyll is ably reviewed for us by Kestrell who says that 'this version is not so much a remake as a retelling of the Jekyll/Hyde story. The story is relocated from Victorian Edinburgh to contemporary London and follows one of Jekyll's descendents, a research scientist named Tom Jackman (James Nesbitt).' Kestrell concludes that 'While I found this re-telling of a traditional story exciting and exceptionally well done, I would suggest that this series is not for everyone. Viewers looking for a remake of the original story will not find it here; those viewers who prefer American Hollywood effects may also be disappointed.'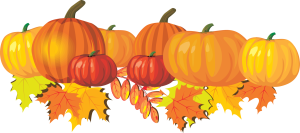 Denise has many a Halloween treat – and one trick – for us all this fine day. First off, she digs into a Cadbury Screme Egg. No, not creme. SCREME. 'I recommend splitting an Egg with a friend, or saving a half for later. I've done the stomach work, so you don't have to overindulge. Unless that's your thing. Then? Happy Halloween!'
Next, she indulges in a four pack of Chocolats Passion Skulls. 'The attention to detail is staggering; I can barely draw a straight line, yet these beauties have red in their sockets, golden teeth, and a splash of gold on the "parietal" that could be the sun glinting on them…or the reason for their demise. Six of one, half dozen of the other, I say.'
Need a drink after all that candy? Denise obliges with Flying Cauldron's Butterscotch Beer! (We don't dig TERFs here, but we do dig interesting mythology…and soda.) 'Flying Cauldron's Butterscotch Beer is a light, fizzy soda that's non-alcoholic, for the wee muggles/no-mags in your life. Don't think that means adults won't like it, however. As cream-esque sodas go, it's not that sweet.'
Aiming for something savory rather than sweet? Denise's review of Aldi's Happy Farms Preferred Transylvanian-Romanian Cave Cheese is sure to satisfy. 'There are two types on offer, the regular and "soaked in red wine." Naturally, the wine version went into my tote.'
Last but not least, a treat that was more of a trick for our stalwart foodie; Dunkin' Donuts' Spider Donut. 'Impressive, no? No. It's a mess. Somewhere, Mary Berry is sobbing.'
Whatever you decide to eat and drink this fine Halloween, have a wonderfully spooky time!
Robert has a look at a suitably scary graphic novel from a story originally penned by Robert E. Howard: 'Pigeons from Hell is an adaptation by Joe R. Lansdale of a story by Robert E. Howard, with art by Nathan Fox and color by Dave Stewart. Lansdale is at pains to point out, in his "Notes from the Writer," that it is really an "adaptation" — updated, exploring some new facets of Howard's story, and not to be confused with the original, all of which leads me to treat it as its own creature.'
And what would Halloween be without demons and ghosties and that sort of thing? Well, that's what we get with the latest incarnation of John Constantine, in Hellblazer, Vol. 1: The Poison Truth. Says Robert: 'I'll be honest: John Constantine is not a comic book hero who has ever really grabbed me. I can't think of any particular reason for that, unless it's his rapid-fire delivery and glib personality. Maybe it's because he's a sociopath, and I've learned to be wary of those — even comics. (It's a wonder how many of the characters in this collection really don't like Constantine very much, but they go along with him.)'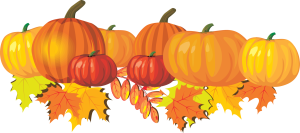 David found some blues to his liking on Doug Cox & Sam Hurrie's Hungry Ghosts. 'Every Wednesday night at the Edgewater Pub and Bistro in Comox, B.C., Doug Cox and Sam Hurrie take the stage to play some old blues and regale the audience with tales about the songs and singers they pay tribute to. I've only been to B.C. once, and it was only as a stopover in the Vancouver Airport, so it hardly counts, but if I ever get out there on a Wednesday night, I know where I'll be!'
David also reviewed a couple of albums by Kate Campbell, including the country folk Monuments and Twang On A Wire, a collection of choice covers of country songs by women in the late '60s and early '70s. 'The songs come from an era (1968-1975) when women were breaking through in Nashville. Strong women's voices were being heard all over, and especially on the radio in Mississippi and Tennessee where Kate Campbell grew up. Lynn Anderson, Loretta Lynn, Tanya Tucker, Dolly Parton, Donna Fargo, Tammy Wynette and more … these were Kate's influences.'
A Mexican folk song about a witch is one of the tracks Gary liked on Grit & Grace from Jennifer Wharton's Bonegasm. 'If you like brass ensembles, you'll love this trombone choir led by Wharton and her deep-throated instrument that growls, grumbles and groans with palpable soul. It's not ground-breaking, but Grit & Grace is, like Wharton, a winning combination of gritty and graceful.'
Gary was looking for a particularly seasonal Richard Thompson album in the archives, before he realized that he'd never reviewed it. So he promptly cranked one out. 'In a decades-long discography of albums full of dark songs, 1996's You? Me? Us? stands out as Richard Thompson's most macabre (right down to the creepy cut-and-paste artwork).'
Gary treats us to an omni review of some Nordic and Baltic folk and folk rock music. Of Gangar's Stubb, he says, 'What they do best is dance music – traditional Nordic folk dances like the schottische (which is called "reinlender" in Norway), hopsa, polka, mazurka, etc. Synnøve Brøndbo Plassen, who sings on "Sukkeri," adds soaring wordless vocals to "Masurka fra Herefoss" a mazurka from Herefoss, in the lake country of southeastern Norway near the Skaggerak arm of the North Sea.' On Fränder's Fränder II: 'The opening track "Evigt regn" (Eternal Rain) is an in-your-face statement, a wall of sound and thundering percussion over which Natasja provides soaring vocals. They really remind me most of Steeleye at their hardest rocking, but definitely with their own sound. The frequent instrumental interludes by the flute and fiddle is a truly unique and exciting sonic experience.' And of the quieter Kiriküüt by the Estonian band Rüüt, he says 'Three-part harmonies and rhythms that only sound complicated mix with a blend of old and new instruments on this, their third album. Rüüt is Maarja Soomre on melodica and vocals, Maili Metssalu on fiddle and vocals, Jaan-Eerik Aardam on guitar and vocals, and Juhan Uppin on the Estonian accordion and the kantele, a traditional hammer dulcimer type zither.'
Judith found a lot to like in a couple of albums by two Canadian roots bands, Tanglefoot's Agnes On the Cowcatcher and The Bill Hilly Band's All Day Every Day. 'Tanglefoot often sings harmonies in the grand old folk style, with attention to vocal strengths and harmonic arrangement. Some songs even sound like the Kingston Trio, though others do sound more contemporary. The songwriting is strong and informative,' she says of the first, and of the second, 'The Bills plaything is style, and on this album they continue their charming Pacific mix of CanAmerican traditional, bluegrass, Euroethnic, and cabaret: all the styles currently in style out here.'
Kate revealed a personal connection to an album that's about as "pop" as we get around here, Fiona Apple's When the Pawn … 'I have had one truly great love affair in my life, and this was its soundtrack. For those of you who know pianist and lyricist Fiona Apple from her previous album <i>Tidal</i> (1996), you can guess what that statement indicates. For the others, unfortunate enough to have overlooked Apple thus far, I'll tell you, this is not a good thing. If ever Apple has had a nice relationship that ended in an amicable parting, there's no sign of it in her music.'
Kim loved the Irish music on Cran's self-released album Lover's Ghost. 'It's difficult to explain in print, but Cran have an amazing sense of the language of sounds, the souls of the instruments, and they know how to use them to create the emotional atmosphere that the lyrics convey in words. Many of the vocals gain their sense of power through the repetition of chanting, such as in "Stolen Bride" or "Hó Bó." The latter song has an unusual melody and is a work song sung for ploughing, a type of song which the liner notes report had died out by the end of the nineteenth century.'
Stephen delved into Alma De Buxo by the great Galician piper Susana Seivane. 'Seivane plays bagpipes in a variety of keys, and is backed up by a tremendous group of musicians on bouzouki, violin, accordions, banjo, drums, bass, guitar, and well, a whole host of things! Every single arrangement is exemplary and the production is of the incredibly high quality that's become synonymous with anything on the Green Linnet label …'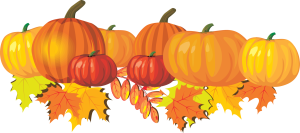 I'll admit I love our pumpkin graphic that we've been using these past few weeks. But as Halloween is fast approaching, I think of Jack-o-Lanterns, and how living in the modern world is a good thing this time of year. Oh, not because of scientific progress, technological marvels, or anything like that, though all these things are wonderful and much appreciated. No, it's because now we carve pumpkins rather than turnips for our Jack-o-Lanterns. I just don't have the patience, nor the skill, to whittle a turnip into a candle holder. Though the turnip is trying to make a comeback, this year I'll be marveling at – and being especially grateful for – our gourd-y seasonal visitors.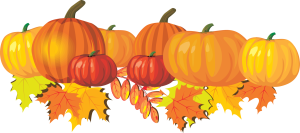 Very long after the band recorded Leige and Leif, which Deborah plays proper homage to in, "Trad Boys, Trad Boys, Whatcha Gonna Do….?" Liege & Lief remembered, Fairport Convention played the entire album live at their own summer bash, the '07 Cropredy Festival. Everyone who was on the 1969 recording save Sandy Denny who had passed on was on stage so with Chris While doing the vocals for this epic experience. The soundboard recording is stellar, so here's 'Tam Lin' as performed on a warm summer night.