In a hole in the ground there lived a hobbit. Not a nasty, dirty, wet hole, filled with the ends of worms and an oozy smell, nor yet a dry, bare, sandy hole with nothing in it to sit down on or to eat: it was a hobbit-hole, and that means comfort. — J.R.R. Tolkien's The Hobbit
I've been listening to the Andy Serkis dramatisation of The Hobbit these past few days, as it seems a wonderful thing to do as I work in the Library while a not so gentle snow falls outside. I've read it often enough that I know it by heart so I don't really need to pay that close attention to it as I can really absorb the story by oysmosis as I work here in the Estate Library. I really should write a review up of it as it is most decidedly deserves one.
So do you care to join me for elevenses? We've a tendency here at the Kinrowan Estate to snack a lot as it's easy to do with our own ever so good Kitchen. And I oh so do like a late morning repast in the Winter of hot chocolate or maybe something stronger like hot butterscotch with a healthy splash of rum and something tasty, say that lovely dark chocolate rugelach made by Rebekah, my former Several Annie who now works in the Kitchen.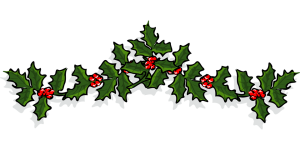 Cat states that 'I don't normally purchase a collection for just one story but the community over at File 770 was saying in a discussion of AIs that Naomi Kritzer's Hugo Award-winning 'Cat Pictures Please' was a story that the folks there who hadn't read it should really read, so I went to iBooks and purchased Cat Pictures Please and Other Stories. Yes, they were right — you really should go read it, as it's a unique take on what happens when an AI decides it's concerned about us and wants to make us feel better. What it wants in exchange for making us feel better is — well, it likes cats. Her newest novel, Catfishing on CatNet, involves this AI and a group of young adults. I can't wait to read it!'
Cat followed his own advice above and wrote up a review of the audiobook of The Hobbit narrated by Andy Serkis: 'That Serkis is a more than merely a capable voice actor is on full display in the very first chapter when poor Bilbo is just hoping for quiet time with a pipe and of course something to eat and has no idea that Gandalf has marked his door, thereby inviting every dwarf to his hobbit hole to eat, drink and plot adventure.'
Eric has a cozy of sorts for us: 'Adding a new dimension to a real figure adds a kick to historical fiction. The key is to cast the person plausibly, if the historical feel of the fiction is to be kept. The role doesn't have to be something that the person actually would have done, just something that the character can fall naturally into as the book progresses. In The Queene's Christmas, Karen Harper strives to graft the role of detective onto the Queen. Somewhat difficult to swallow at times, but the overall effort is a good one.'
Gary was favorably impressed with S. Frederick Starr's biography of an American composer and musician who was once world famous but now is remembered by only a few: 'Louis Moreau Gottschalk was a pioneer of American music, one of our first truly national celebrities and a beloved citizen of the Western Hemisphere. Frederick Starr's 1995 biography is a work of sweeping scholarship, all the more impressive for its lucid and engaging style.'
Jessica exclaims 'I love this book. Usually in a review I attempt to be both fair and balanced, but you, dear reader, should know beforehand that Tooth and Claw is a book of the kind I want to buy all my friends who might enjoy it their very own copy, so they can experience the complete joy of reading it (straight to a gossip session about the characters), and because I don't want to risk losing my own copy. If there was a fire and I could only save twenty of my books, Jo Walton's Tooth and Claw would probably make the cut.'
Jo shares with you this review she wrote for Folk Tales, the predecessor of GMR, a long time ago: 'Folk legend merges with Jane Yolen's creative world to create a work of pure magic in The Wild Hunt, which should be destined to become a classic in the world of children's literature. Pitting the forces of light and dark against one another is a common theme, but it is rare for those forces to acknowledge the other as essential to their own existence, as done in this delightful tale. Yolen's use of time and words have woven a masterpiece from the ancient threads of an old tale together with the modern threads of something totally new and different. The resulting tapestry is beautiful to behold.'
A Britain that never was catches the interest of Lory: 'Jo Walton has a knack for genre fiction with a twist. In the World Fantasy Award-winning Tooth and Claw, she gave us a Victorian family saga — complete with siblings squabbling over an inheritance, the woes of the unwed daughters of the house, and the very important question of What Hat to Wear — with a cast of dragons, literally red in tooth and claw. Now in Farthing, her material is the mid-century British country house murder mystery. The story is told in alternate chapters through the eyes of Lucy Kahn, a reluctant visitor to the family estate of Farthing, and over the shoulder of Inspector Carmichael, who has been sent from Scotland Yard to investigate the death of one of the other guests.'
Dylan Thomas' A Child's Christmas in Wales and Five Poems has Mia remembering things past: 'Are the Christmases we imagine that we remember really the Christmases we had? Was there always snow; did we really go caroling in the crisp night air; did we sit down together in the warmth of our loving families to bright and tantalizing feasts of turkey and dressing and three different kinds of pie; did we truly have gifts wrapped in shining paper and ribbon piled halfway to the ceiling around the glimmering, glistening, twinkling Christmas tree? Or have we seen too many films and television shows and simply assimilated their Dickensian pictures of Christmas into our own fading recollections?'
An (un)novel set in a future Tel Aviv caught the eye of Richard: 'Lavie Tidhar's Central Station is barely a novel, and there's nothing wrong with that. Instead, it's a loosely connected series of stories featuring a rotating cast of characters, and the gently ramshackle DIY nature of the narrative structure matches up perfectly with the DIY, maker-centric vision of the world that Central Station presents.'
Warner has the latest offering from one of our favorite authors: 'The reprinting of works by a beloved author is always a difficult matter. Library of America's volume of Ursula K. Le Guin novels Annals of the Western Shore represents an excellent reprint of some of the later works of one of America's great fantasists.'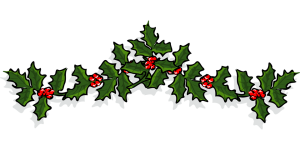 Sometimes a lot of chocolate is A Good Thing indeed and so fortunately Robert a very good option for us: 'For the confirmed chocoholic, Trader Joe's has come up with a real treat: Pound Plus Chocolates. It really is a pound plus — 17.6 ounces (500 g), to be exact — and it's quite reasonably priced — one might even say "cheap", at only $4.99 for a nice hefty bar.'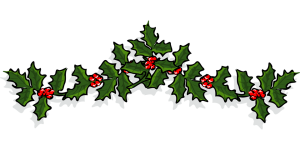 Speaking of The Hobbit, Robert reviewed Peter Jackson's The Hobbit: An Unexpected Journey: 'I saw Peter Jackson's first installment on his trilogy of The Hobbit twice, and, strangely enough, An Unexpected Journey was better the second time. Fortunately, I haven't read The Hobbit in years, so I wasn't having to pull myself back from what should have happened to what was actually happening.' He later saw the second Hobbit film: 'Inevitably, I found myself catching the first local showing of Peter Jackson's latest entry into his J. R. R. Tolkien sweepstakes, The Hobbit: The Desolation of Smaug. It was better than I expected.'
Naturally we also reviewed The Lord of The Rings films that actually preceded those films. Grey reviewed all three and it's best that I not spoil the wonderful treat that you've got waiting for in reading her illuminating reviews, so I'm just going to send you to The Fellowship of Ring review here, The Two Towers review here and The Return of The King review thisaway.  Suffice it to say that she wasn't disappointed in any of them!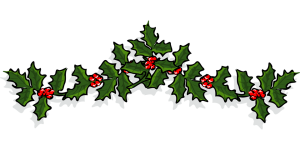 Like The Hobbit, I find the Guard Mouse series to be comforting. So let's look as April reviews the first volume of that series by David Petersen: 'The year is 1152, treachery is afoot, and the Mouse Guard, defenders of all mice, must suss out the traitor in their midst before the Guard is destroyed. So goes the basic plot of Mouse Guard: Fall 1152, a graphic novel collection of Petersen's award-winning comic. And just so there's no confusion, Mouse Guard isn't a nickname or colloquialism — the protagonists really are mice, the small, furry rodent kind.'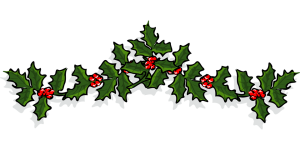 Mellowosity, the debut CD from the Scottish band the Peatbog Faeries, is wonderfully misleading in its packaging, says Adam. 'A quick glance at the credits on the back reveals a synthesizer alongside all the usual traditional instruments (bodhran, fiddle, whistles, pipes, etc.). So this is another Corrs-type band, blending traditional Celtic songs with pop beats, right? Wrong. What we have here is the most innovative (and sneaky) jazz album to emerge since Cassandra Wilson made her debut. But it's also the trickiest new age album to emerge in years. And it's got some amazing rock 'n' reel moments, too. In the guise of a traditional performance, this Scottish band has developed a truly unique sound.'
Brendan looks at an offering from Dervish, an oh so excellent Irish group I've seen many a time. He says that 'like most retrospective recordings are meant to do, decade showcases some of the best that Dervish has to offer. The instrumental work — the usual suspects of jigs, reels, hornpipes, and waltzes — here is about as good as it gets from the opening track of reels, "The Kilavill Set" to closing track, "Jim Coleman's."'
Chris really, really liked Peatbog Faeries' Faerie Stories: 'It has been a couple of years since their first Mellowosity album; and while it would have been nice to have had the next album sooner, this one certainly makes up for the wait. I'm tempted to simply say "If you like Shooglenifty, Afro Celt and similar trance/dance/atmospheric/new age instrumental roots bands then get a copy of this, it's every bit as good" and stop writing now! Okay, I won't. I'll say a little more about it, but basically that's the message.'
From the Archives, Gary reviews a longtime favorite disc of instrumental music from the Andes: The trio Tahuantinsuyo, which translates as 'The Four Corners of the World,' recorded these tracks in 1978. It is apparently a compilation of at least two different sessions; about half of the 12 tracks are straight studio recordings, and the other half include vocal and percussion contributions from several people in the background.'
Gary has a tale about the long and twisted history of the song 'Cotton-Eyed Joe,' including a link to a review he wrote here way back in 2001, and a new, dark version of the song by 'Swedish gothic garage blues singer and guitarist Bror Gunnar Jansson' whose video of it was released this year.
Between 1934 and 1937 father and son folklorists John and Alan Lomax recorded Cajun and Creole musicians in Louisiana, as part of a national project for the Library of Congress. Gary reviews a two-disc collection of those recordings, of which he says, 'This is a priceless collection of outstanding American roots music.'
Kim says happily 'Lemonade and Buns, Kila's latest offering, continues the wild instrumentals and hypnotic vocals that made Tog e Go Bog e such a delight. Melodies on the uilleann pipe sound as if they were lifted from a session, lured away from the safety of indoors into the night by a fairy lover with djembe and a rain stick. Then the saxophone takes over, and the music conveys the ease and warmth of the tropics, where we can really surrender to the need to dance. Vocal numbers are frenzied, with simple melodies that become a part of the texture of bass, percussion, and wailing middle eastern influences that blend with Irish tunes and insist on dancing — or why else would this music exist?'
Lars has a tasty bit of Welsh music for us: 'I have always had a weak spot for Welsh music. It may not be as instantly catching as Irish or Scottish music, but once you start to dig into it, is equally rewarding. For those new to the music on this path, Ffynnon's Celtic Music from Wales is as good a place as any to start. They are a little less traditional in their approach than groups like Calennig or Ar Log, but are a fine way to start developing a taste for what could be considered as the little sister of Celtic music. Full Welsh lyrics with English translations add to the experience.'
Robert has a tasty piece of Classical music for us: 'There are certain artists whose work becomes an inextricable part of one's life, whether it be a writer, a painter, or a composer. One develops a sense of the work, sometimes to the point where it all becomes one great work. Brahms is one of those artists in my life — my first experience with Brahms was a scratchy, hand-me-down 78 rpm of the great Concerto for Piano and Orchestra in D Minor, when I was about eight or nine — I fell in love. I've heard more Brahms than I can sometimes remember until a phrase drifts past and I think, "I know that one." And sometimes, no matter how well I think I know the artist or a particular piece, I run across a new interpretation that opens new doors for me.'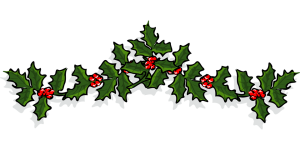 Our What Not this week is an Inn with a long and honored history in literature, but the one Camille reviews for us is quite real, so  listen up as she introduces us to the Circa 1894 B&B in rural Ontario: 'The place accurately bills itself as a getaway. And with three guest rooms and delightfully accommodating hosts, my (much-needed) getaway lasted just over a week.' Go read her delightful review for all the lovely details on this B&B.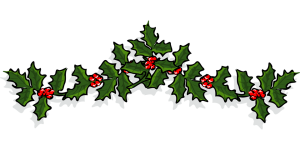 I've been thinking of the joys of Scottish trad music as of late, so it's fitting that our music coda on this Sunday morning is 'The Ginger Grouse Jigs' by Skerryvore, who performed this tune at the Shetland Folk Festival some eight years ago. It's a bit of lively music to keep you until we see you again in a fortnight.