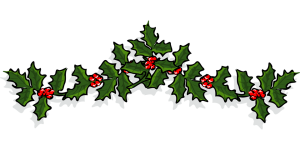 Nothing warms my heart and body as much as a bonfire does. Oh I know that I could be inside with my wife Bree enjoying the warmth of the fireplaces in our Cottage , but I love, particularly as Autumn gives way to Winter, being outside when a roaring bonfire's been built.
We build bonfires often in the courtyard here at the Kinrowan Estate. Sometimes we have lively contradances deep into the night with bloody big mugs of hot chocolate, spiced cider or tea to aid in keeping everyone warm, and sometimes the Neverending Session treats those who care to come out in the cold to music by fire and moonlight. There's something rather amazing to hear those musos play long into the night with the stars overhead.
Now building a proper bonfire is not something most folks know how to do. They think just throwing anything wooden into a pile and lighting is all there is to it.  And we won't even dwell on the idiots who use petrol to ignite their bonfires which is a sure way to get someone hurt badly.
A proper bonfire first of all needs a pit, preferably made out of stone. Ours is twelve feet across and three feet deep — need I say that it's set a safe distance from anything that could catch fire? The wood for the bonfire should be a mix of softwoods like spruce and pine for both its quick burning and its lovely crackling sound; the hardwoods we use are maple, apple and oak as they'll burn a long time.
Our fire pit has a three foot wide flat lip — perfect for sitting on as the fire dies down. As the courtyard has a nice stone tile surface perfect for dancing (at least 'til it gets really cold); we often use the bonfire as a light source for those dances. And we've actually roasted whole pigs in the pit — really good eating that makes!