A girl could feel special on any such like
Said James to Red Molly, my hat's off to you
It's a Vincent Black Lightning 1952
And I've seen you at the corners and cafés
It seems, red hair and black leather, my favourite colour scheme, and he pulled her on behind
And down to Boxhill they did ride

Richard Thompson's '1952 Vincent Black Lightning'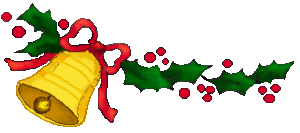 That song that's playing? It's SJ Tucker's take on the girl in the garden in Catherynne Valente's The Orphan's Tales: In the Night Garden interwoven stories. Quite lovely, isn't it? 
It's almost Spring and we're getting one of those rare days where the temperature is over twenty Celsius, there's full sun and not a hint of a cooling breeze. So Ingrid, our Steward, has declared there shall be an outside feast in the late afternoon  followed by a contradance in the slate-covered Courtyard with Chasing Fireflies being the band and Gus the caller.
Reynard's staff has set up the outdoor taps – I see a cask of Spring Peeper Ale, another cask of the Shut Up and Dance IPA, and yet another of a three-year aged cider that Bjorn, our Brewmaster, calls it Cheddar Cider as its got a nice sharp bite like an aged cheddar. Join us if you can as it'll be a lovely time indeed!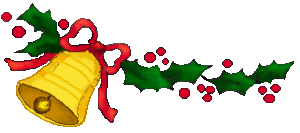 Jack cleared up his to be reviewed pile  more or less, briefly, with a big review of books about music in one way or another, from Irish traditional to Gilbert & Sullivan, to the Grateful Dead. 'Yes, you heard me right: an annotated bibliography of the Grateful Dead, the folk rock band that sliced and diced traditional American folk music into a long, strange trip. This type of reference is long overdue.'
He also reviewed some more typical music guides, including a couple of musicHounds and a couple of Rough Guides to World Music. What was his verdict? 'I recommend you take your spare halfpennies and buy both of the musicHound guides. Skip the two volumes of The Rough Guide to World Music unless you're seriously into studying world music from a genre or regional basis. But do buy these volumes if you are seriously interested in knowing everything there is about traditional and sometimes not so traditional world music, as these are the best general overviews of the subject on the market today.'
And he finished off with, and he knows about such things, wit's some very positive things to say about Fintan Vallely's Companion to Irish Traditional Music. 'This book is the ideal reference for the interested aficionado and musician, but it is the serious musician who will learn best from this book as understanding the history of Irish traditional music will require a well-developed grounding in the music itself. What the casual fan will get out of the Companion to Irish Traditional Music is a great resource for expanding her knowledge of those artists she encounters, either in recorded form or at a concert. And it does a great job of giving a sense of the tremendous scope of the Irish traditional music scene.'
'It isn't often that a new book of tunes comes along that could successfully change the whole way we look at Irish music, but this book has that potential,' Jo said about Hugh Shields' Tunes of the Munster Pipers: Irish Traditional Music from the James Goodman Manuscripts. 'Over 500 tunes are compiled in it, as recorded by James Goodman beginning back in the 1840s and spanning two decades. The collection has long been regarded as a holding ground of Irish traditional music but was never published due to the onerous task of editing the manuscripts into a format recognizable today.'
Jo also had high (but not unqualified) praise for John G. Gibson's Traditional Gaelic Bagpiping 1745 – 1945. 'Overall, this book is an outstanding contribution to the history of piping, and perhaps to the history of Scotland as a whole. While focusing on the aspects of history that relate to the bagpipe, Gibson's in-depth study of the Disarming Act, emigration, and highland culture give a hearty course for anyone interested in Celtic history.'
Mia took a long, fond look at the books of Douglas Adams, including the whole Hitch-Hiker's Guide series, the two Dirk Gently books and the posthumous The Salmon of Doubt. 'By far the best two books in the series, The Hitchhiker's Guide to the Galaxy and The Restaurant at the End of the Universe are works of silly brilliance, or perhaps brilliant silliness. The late Douglas Adams was a genius, with a knack for pointing out stupidity in all of its myriad manifestations. His Monty Pythonesque humor (indeed, he was both a fan and a friend of the Python troupe) was deliciously suited for the pointed and tart jabs he aimed at religion, politics, advertising, governmental bureaucracy, the military, and the mass of humanity as a whole.'
Rebecca spoke from experience when she said The Rough Guide to Scotland will tell you about what you'll see, but not about what you'll experience and feel. 'It tells you why the Kingdom of Fife is still designated a kingdom, and what historic sites you can see there: the Cathedral, St. Andrews, the oldest golf course in the world, etc. But you won't hear the solemn voice of the bus driver/tour guide telling you so many lurid tales of witch-burnings and ludicrous royal deaths that at last you find yourself laughing helplessly, wondering if anyone on Fife ever died in their bed.'
Richard reviewed another book by the late Douglas Adams, a nonfiction one at that, dealing with animals around the world that are facing extinction. 'Last Chance To See is, sadly, a short book. It covers a wealth of locales, starting in Indonesia and swooping from Africa to New Zealand to China and beyond, and does so with grace and wit and economy. These are short expeditions, after all, and even the lengthy tango with customs in Zaire is a tale of weeks, not months. Adams and his crew go in, track down the beast in question and the locals working to preserve it, and move on. It's a dilettante approach, but Adams made no bones about the depth (or lack thereof) of his approach. He was there to observe, not to immerse, and to see what, perhaps, Everyman should see.'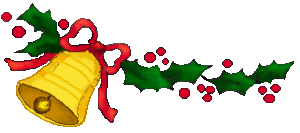 Gary spent some time with a documentary film about the great American folk singer Woody Guthrie. What did he think of  Stephen Gammond's Woody Guthrie: This Machine Kills Fascists? 'Forests of paper have been printed with words about Woody Guthrie, and tributes recorded by the dozen. And this is not the first film that has documented his life, but it may be the most extensive. Which makes its weaknesses all the more frustrating.'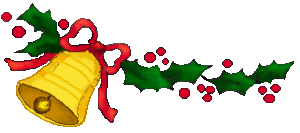 Zina has a story for us about something quite wonderful: 'For me, the inky little cups of Turkish coffee are exactly that — it's not so much the coffee itself that's so wonderful, but what tends to happen over the cups of it, even if I'm drinking it alone. I was in a tiny, tiny village in the pastoral English countryside visiting friends a bit ago, and after dinner we had Turkish coffee, some tunes, and a great deal of talking and laughing, in the lovely, warm, hospitable dining room of that unbelievably old house.'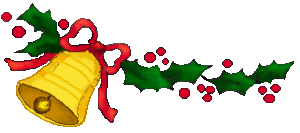 April thoroughly enjoyed  'The Escapist is an original comic creation springing from Michael Chabon's Pulitzer Prize-winning The Amazing Adventures of Kavalier and Clay. And though it's not at all necessary to have read that marvelous novel to enjoy The Escapists, readers should, because this graphic novel takes both its heart and inspiration from Chabon's work.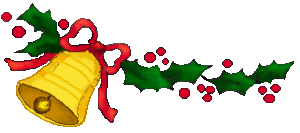 Jo takes us on a tour through The Rough Guide to World Roots. 'From lesser-known Asian countries to tropical provinces off the coast of South America, this Rough Guide offering provides a wide array of samples of music from places still in touch with their native roots. The recording especially explores the vocal talents of a number of outstanding female vocalists, but doesn't limit itself to that exclusively. Many exotic instruments are represented, from latinhas to doira to Italian bagpipes.'
No'am had mixed feelings about fiddler Kevin Burke's In Concert CD. 'Although I do like violin music (Dave Swarbrick, Ric Sanders and Eliza Carthy immediately spring to mind) and I do like Irish music, I am not too comfortable with solo Irish violin music; a little goes a long way. My interest rises a notch when guitarist Aiden Brennan joins in on the medley of "Up Sligo/The Rollicking Boys Around Tandaragee/Out With The Boys," providing a restrained but interesting harmony. Brennan adds another dimension to the music, which makes it come more alive.'
Patrick had lots of good things to say about a collection of Gaelic song from Green Linnet Recrds. 'Gaelic Voices – the sequel to Green Linnet's Celtic Voices – is like opening a history book on the Celts and jumping into the pages to catch a first-hand glimpse of the past: a wedding on Rathlin Island; a dance in the Hebrides; the weaving of a tartan in the Highlands. But the album is more than a look at what has been. It's also a chronicle of what is and a source of hope for what has yet to come.'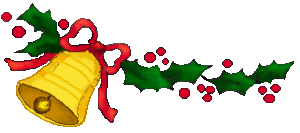 Our What Not comes courtesy of Pamela Dean, who was asked what her favourite ballad was: 'As I went through all the Child ballads when I was trying to think of a frame for Juniper, Gentian, & Rosemary, and the only other remotely feminist ballad I could find was 'Riddles Wisely Expounded,' which is not nearly as active for the young woman as 'Tam Lin' is. Well, there is the one where a young woman ransoms her guy and says, 'The blood had flowed upon the green afore I lost my laddie,' which is nice, but all she does is take all her money and hand it over.'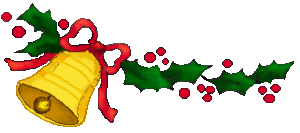 Now lets finish off with '1952 Vincent Black Lightning', a Richard Thompson penned song as covered by the all female Red Molly band. It was assumed when this song was released by them as there's a red haired Molly in the song  that they'd named the band after this song but instead it's because there's a red headed Molly in the band. We've reviewed several of their recordings including Love and Other Tragedies.