Ravens bring things to people. We're like that. It's our nature. We don't like it.― Peter S. Beagle's A Fine and Private Place
Breakfast was waiting for me as I came down the stairs. Canadian bacon sizzlimg in its pan, cheddar buttermilk biscuits warm in their basket, eggs ready to be cooked however I want them, bread sliced and ready to be toasted, and coffee standing ready to poured. Mind you it was noon when I sort of graced the Kitchen staff with my presence but it'd been a long night, as we're hosting a curling tournament and they do love to drink so I assisted Reynard and Finch, his associate Pub manager, and we all worked late into the night.
I accepted the offer of a shot of Pappy Van Winkle straight up with my breakfast. The Coyotes, an American band that played here a few months back, had sent the Estate Steward several bottles of this superb bourbon in appreciation for the time they were here, along with a note that both I and Reynard should have one of the bottles. Though a whiskey drinker by choice, that particular bourbon is damn fine!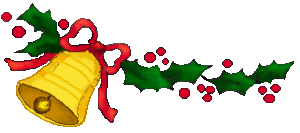 Emily St. John Mandel's Sea of Tranquility eventually overcame Gary's doubts, he says. 'I love a good time travel book. I wasn't sure this was going to be one of those, but it eventually won me over. Emily St. John Mandel has followed up two best sellers – the 2014 post-apocalyptic dystopian sf novel Station Eleven and 2020's crime thriller The Glass Hotel – with a best selling speculative fiction novel that explores two currently popular sf tropes, time travel anomalies and the simulation theory.'
Lis reviewed Jodi Taylor's Doing Time (The Time Police #1): 'Three new recruits have joined the Time Police, at what turns out to be a critical, and dangerous, moment in its own history. Jane Lockland finally had enough of being her grandmother's unpaid servant. Matthew Farrell is the son of two leading historians at St. Mary's, the Time Police's nemesis organization. He wants to work on the Time Map. Luke Parrish is the son of a billionaire, who has tried his father's patience too far, and been coerced into the Time Police. They are definitely Team Weird. They can't even do their first "gruntwork" assignments in the approved way, and the fact that they do them anyway really ticks people off. This puts them in the line of fire of the traditionalists in the Time Police, who want to throw out not just them, but the reformers who are bringing in all this change, like being more conservative about use of shoot to kill orders against Time Police officers they disagree with…'

She continued with Alastair Reynolds' Eversion: 'Doctor Silas Coade is the Assistant Surgeon, i.e., the ship's doctor, on a sailing ship in the 1800s, on an exploratory expedition to a previously inaccessible inlet in Norway, where there is believed to be an Edifice of remarkable character. Or is he on a steamship in the late 1800s, searching for a similar inlet, much farther south. Or an airship in Antarctica… Or is it something else? He's writing a novel, a fantastic adventure, which is starting to track far too closely with the expedition(s), and every time, the voyage ends in terrible disaster. What's really happening? And why are some of his companions also starting to remember alternate versions of events?'
She finished up with Anthony Weir's Project Hail Mary: 'It's hard sf, a scientific mystery. It's one man alone, on a one-way mission he never really agreed to. And it's a first contact story. It's the hard sf adventure I loved in the sixties and seventies, without the latent and sometimes blatant sexism. Ryland Grace is a scientist who found happiness as a middle school science teacher, and finds himself hijacked back into research to save our species from extinction, and into a one-way journey to Tau Ceti.'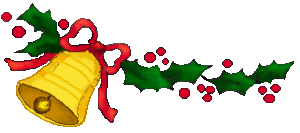 A while back Will Shetterly was so unimpressed with a movie that he just had to tell us about it. Well, he tried to, but … he kept getting in his own way. The movie? A live action film adaptation of Alice in Wonderland. 'This would make an excellent movie for a home-editing kit. You get 129 minutes, and you could cut it down to a fun 90. Hint: Start by cutting the voice-over. I don't always think voice-overs are a mistake, and it's true there are a few clever bits in these voice-overs, but there aren't enough to justify them.'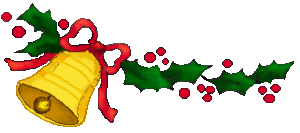 Peanut butter chocolate cups are I think the best nibbles out there are and April has two great ones for us: 'Founded by Paul Newman's daughter Nell in 1993, and once a division of Newman's Own, Newman's Own Organics has been a separate company since 2001. Its focus is, unsurprisingly, on certified organic foods. The company provides a limited range of organic snacks, beverages, olive oil, vinegar and pet foods. Up for review are three of the five varieties of chocolate cup candy available: dark chocolate with peanut butter, milk chocolate with peanut butter and dark chocolate with peppermint.'

Reese's Dark Chocolate Peanut Butter Cups is next up for her: 'I have a confession to make. Yes, I have a problem. And that problem's name is Reese's Peanut Butter cups. I'm the person at Hallowe'en who looks at the bowl of candy designated for trick or treaters and asks, plaintively, "Could we hold the Reese's in reserve? Or at least hide them on the bottom of the bowl?" and who will blatantly pilfer from the bowl throughout the evening. And if there's any left over? Bliss!'
Denise does something she never thought she'd do; review a confection made with – GASP! – milk chocolate.  The dark-chocolate-or-bust member of GMR dug into Justin's Milk Chocolate Peanut Butter Cups, and didn't mind them in the least. 'The combination of smooth milk chocolate and that gritty, chewy, substantial peanut butter makes me reconsider my ennui over milk chocolate in general.'
She also digs into Lily's Dark Chocolate Peanut Butter Cups – 70% Cocoa, and seems to like what she's found. '…this is about as guilt-free as you can get when you're digging into a cheat day treat. Or an "I deserve this" treat. Or a "screw it I'm doing this" treat. You get the idea.'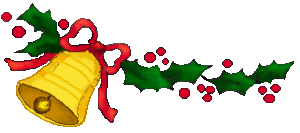 Elizabeth reviewed three graphic adaptations of classic novels published by Puffin Graphics – Red Badge of Courage, Black Beauty, and Frankenstein – with mixed results. 'Of the three graphic novels reviewed in this omnibus, Gary Reed and Frazer Irving's vision of Frankenstein is the best. Far from simply putting Mary Shelley's words to images, the excellently adapted narrative by Gary Reed and cover art for Frankenstein the graphic novelgorgeously creative illustrations by Frazer Irving turn it into high art.'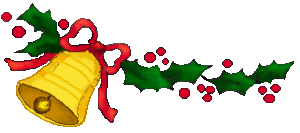 We all know the phrase "desert island disc," right? Gary reviews an album by two Barcelona musicians on accordion and violin by that very title, more or less: Clavellina d'Aire's Músiques Per Emportar-Se A Illes Desertes (Music to take away to deserted islands). 'For just two players and two instruments, Clavellina d'Aire packs quite a bit of entertaining variety into this well played, produced, and sequenced album. A strong set of folk-based music from Catalán.'
I tripped through the Archives looking for any Fairport Convention (and related) foundlings, and as you might expect turned up quite a trove.
Debbie conducted an email interview of our staffer in Australia, Michael Hunter, who was founder and editor of an antipodean Fairport Convention fanzine called Fiddlestix. It eventually grew into quite an enterprise, which included promoting Fairport shows in that country, and more. 'It still amazes me to think that, over time, a fanzine which started life a little unsure of itself and its purpose has managed to achieve more than just the issue of a quarterly magazine. It has engendered the release of rare Fairport-related material with the Attic Tracks series, and indeed the Fairport compilation album Fiddlestix which was compiled by John Penhallow is effectively the CD of the magazine! More recently (with the Adelaide leg of Fairport's 1999 Australian tour) the impressively titled "Fiddlestix Promotions" came into being.'
Lars gave mixed reviews to a couple of albums by the Derbyshire band Cross o'th Hands. The first, Handmade, was by a band still finding its way, he says. 'The second album Maidens Prayer shows a band that has matured and grown. They have found their direction and have put more work into the arrangements and recording. There are only four instrumentals among the eleven tracks. "Danby Wiske/Drops Of Brandy" starts off in a traditional manner and makes you expect one of those Irish-inspired albums with stompy instrumentals mixed with slow ballads. But this is only a trick.'
Lars was favorably impressed by an album called Secret Orders by a couple of English folk musicians. 'Claire Mann and Aaron Jones are both English by birth, Mann from Newcastle-upon-Tyne and Jones from Poole on the south coast. Both have been playing for many years with various groups and musicians, and have gained a reputation for their musicianship. Mann plays flute and fiddle, Jones guitar and bouzouki, and both sing, though Jones takes all the lead vocals here, with Mann providing harmonies. … Throughout, the musicianship and singing are impeccable, and Mann and Jones have a gift for picking good songs and tunes. A quite remarkable debut album by any standard.'
And Lars was very pleased with a solo album from English folk singer Bob Fox called Borrowed Moments. 'I like this album very much. It may not be as instantly appealing as Dreams Never Leave You, and there is no "Big River" or "Guard Your Man Well" here, but what you get is 11 good songs treated by an expert. Let the album take its time to grow on you and you will not be disappointed.'
Michael reviewed an unusual album. Percy Grainger's Pleasant & Delightful is a collection of folk songs played on piano in classical arrangements. 'Following the path of Cecil Sharp, Maud Karpeles et al, he travelled widely, collecting tunes from the older singers in various communities. Where Grainger differed from other collectors was in his rearrangements of the songs for orchestra rather than more "humble" arrangements. "English Country Garden" is probably his best known piece and the one most associated with his name.'
Michael thought there should be more live albums from Dave Swarbrick and Simon Nicol, so he was very pleased to review Another Fine Mess. 'Throughout, Swarbrick plays with the expected fire and gusto when necessary, and with obvious sensitivity on the airs and ballads. His only lead vocal work is on "Rosie" though his backing vocals blend well with Nicol's performance on the other songs. On the instrumentals, it is apparent Swarb is often improvising around a tune and enjoying doing so, but the intrinsic understanding between his fiddle and Nicol's guitar ensures it all stays well and truly on track.'
And he gave a splendid overview of three solo-ish Swarbrick releases, Lift The Lid And Listen, The Ceilidh Album, and In The Club with Simon Nicol, the latter previously available only on cassette! 'These three very worthy albums fill in a noticeable gap in the issue of Dave Swarbrick's work on CD. Recent years have seen the reissue of albums from most aspects of his long and hugely influential career in English folk, from his early '60s work with the Ian Campbell Folk Group and his duo recordings with Martin Carthy, through his many years as mainstay with Fairport Convention to his albums with Whippersnapper and plentiful session work.'
Peter gave a rave review to Martin Simpson's The Bramble Briar, and he wasn't wrong – it's gone on to be one of Simpson's most beloved releases. 'This album will go down in history. You won't believe how good it is! If ever there was an album that makes me, and probably loads of others, want to go out and burn my guitar, this is it.'
Richard was quite fond of an album of songs Alan Lomax collected from the Norfolk singer Harry Cox titled What Will Become of England? But he says it's not for everyone. 'To ears more accustomed to studio recordings, to sophisticated musical arrangements, to the packaged words and music of Tin Pan Alley or even to the relatively polished work of today's folk and folk rock singers and musicians, this is rough-hewn, down-to-earth stuff. It is not for the faint-hearted. And it could never be played as "background music" but requires close and unflagging attention.'
Graphic fiction from Europe often gets overlooked in the states. With the wide variety of material published across multiple cultures that is quite a shame. New York Review of Books Press has been helping to close that gap a little, and Warner's first entry of the day illustrates that. Nicole Claveoux's The Green Hand and Other Stories brings a number of fascinating, originally French language, pieces to readers , most of them seeing the material for the first time. While not always the most comfortable work, the quality of the material is hard to deny.
The Johansenss, Roy and Iris, have been working in the crime and thriller genre for some time. On their own each has produced a respectable amount of work, and together they have released a number of entertaining volumes as well. The latest of these is More Than Meets the Eye, a sequel in their long-running Kendra Michaels series. Beginning with a serial killer leading the authorities to victims, a bomb going off quickly triggers a new direction in this plot. 
Cy _Borg is a new compact role-playing game, but also an excellent example of using rules and their written expression as both art and narrative. With artistic design that is somehow both meticulous and often eye-straining, it fits the classic bill of cyberpunk to a T. While some manuals for games feel like they are strictly there to facilitate playing, works like this remind readers that occasionally a book comes up which is arguably better seen and read.
One new release comes at an unusual time, with the late January 2023 published All Hallows. The latest novel by experienced strange fiction hand Christopher Golden, it features a local street dealing with personal problems and more in the 1980s. This is a popular decade in horror at the moment, meaning it relies even more than normal on the author to give the book a specific feel and identity.
Another International piece of old school literature comes from the New York Review of Books press as well. That is Ernst Jünger's On Marble Cliffs. This book, and its author, represent a fascinating conundrum for those examining literary topics during the second world war, particularly those focusing on figures from within the german sphere. With not only a fresh translation of the text, but a fairly detailed biographical sketch of the author included, readers will walk away understanding the difficulty in examining these topics all the better.
Finally, something more sequential. The Cradle of Ice is a sequel to last year's The Starless Crown moves forward. With that volume leaving a number of very careful cliffhangers, this book had a lot of promises to live up to. How well it succeeds at these  and how it expands the world, are testaments to Rollins' skills.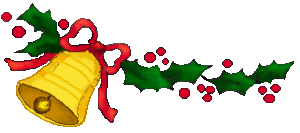 What Not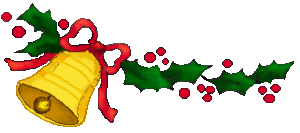 All songs are stories and Steve Goodman's 'City of New Orleans' is certainly one of the better told ones. As recorded by Arlo Guthrie at a Stanhope, NJ performance on the eighth of August, twenty nine years ago, it tells the melancholy story of a train as it's headed to New Orleans one night. Arlo, son of Woody as you most likely know, is in particularly fine voice here.