I forbid you maidens all that wear gold in your hair
To travel to Carterhaugh for young Tam Lin is there
None that go by Carterhaugh but they leave him a pledge
Either their mantles of green or else their maidenhead

Fairport Convention's 'Tam Lin'

It's quite cold and blustery here on this Scottish Estate so we're all thankful that the Fey provide the lighting for the exterior pumpkins, as candles of a conventional nature wouldn't stay lit at all, but the lighting of a supernatural nature is perfect. We here on the Estate and invited guests will be celebrating by attending a concert by the Neverending Session  in which they perform Halloween music.
Roast pumpkin soup, sourdough rolls shaped like skulls, cinnamon-spiced pork hand pies and nutmeg-spiced pumpkin ice cream will be our eventide meal tonight which will be perfect for working off when we have a midnight contradance by Chasing Fireflies, which tonight is Ingrid, our Steward, on hand drums, Bela, our Hungarian violinist, Finch, one of our barkeeps, on Border smallpipes and Iain, our Librarian on violin.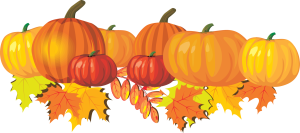 Andrea reviewed Marion Dane Bauer and Trina Schart Hyman's Ghost Eye, a tale of ghosts, cat shows and lonely little girls. Ghosts?! Not to worry, it's a charming children's book, she says. 'It's really just a sweet story about a lonely old lady who loved cats and a lonely little girl who would like to have a cat to love. The illustrations are fun as well, especially if one likes pictures of cats. I loved reading this book and have recommended it to friends and family of all ages.'
April introduces us to an intriguing bit of metafiction, if you will, David Barbour and Richard Raleigh's Shadows Bend: 'Imagine, if you will, Conan the Barbarian taking on Cthulhu and its inhuman minions, with the fate of the world at stake. Quite an image, isn't it? Admittedly, it does sound like something you'd find in a straight-to-video movie, or some obscure animated feature. But if you're a fan of either Conan or Cthulhu, it also sounds like a heck of a lot of fun.'
Cat recalls that time he received a package from Tor containing the latest installment in the Repairman Jack series: 'I opened the package, took out The Haunted Air, and sort of read the first few pages. Well, I actually read the first fifty or so pages by the time I stopped. Hot damn — Wilson's rediscovered horror! And I mean horror! Blood sacrifices! Restless ghosts! Demons from beyond this reality! And a good dollop of violence to boot. All the benchmarks of a classic Repairman Jack novel.' His review contains a link to his omnibus review of  previous books in the series, which you should also check out.
Horror meets cyberpunk in Ernest Hogan's Smoking Mirror Blues, a wild ride that Cat reviews for us. Briefly, he says, in this book '… the citizens of Los Angeles are preparing to celebrate Dead Daze, a bacchanalian rave of a holiday that's an over-the-top merging of All Hallows Eve, the Mexican Day of the Dead, and Mardi Gras. The reawakened Aztec god Tezcatlipoca, riding the body of a human, is feeling quite well, thank you!'
Leona has opinions about the audiobook of Roger Zelazny's A Night In The Lonesome October, read by the author himself. But first, for those unfamiliar with the story, is her delightful plot summary: 'Jack the Ripper, Sherlock Holmes, Count Dracula, and Frankenstein all walk into a small village … and no, that's not the setup for a bad bar joke, although Zelazny drops in at least two deftly placed alcohol-related puns. No, these characters are all part of a split conspiracy; some want to invite the Elder Gods back into the world, others to deny them that entrance. Calling themselves, respectively, Openers and Closers, none of the characters are entirely nice folks, which is standard for a Zelazny story (and one of the things I love most about his writing).'
Richard reminds us of the classic horror tale by Ray Bradbury: 'By right and nature, all October babies should love Something Wicked This Way Comes. It is a love letter to autumn, and to the Halloween season in particular, a gorgeous take on maturity and self-acceptance and all the dark temptations that come crawling 'round when the calendar creeps close to October 31st.'
Richard takes a deep dive into an anthology edited by Christopher Golden, The Monster's Corner: Stories Through Inhuman Eyes. 'The concept – a collection of stories that show monsters as sympathetic, not heroic – is tricky enough on its own, a long step into more mature territory than the too-prevalent vampiric moping that's meant to let us know that bloodsuckers really aren't such bad people. Then, throw in Golden's restriction on the subject matter – no low-hanging fruit, i.e. no vampires or zombies – and things get really interesting.'
Richard looked at another monstrous anthology: 'In the introduction to Those Who Fight Monsters: Tales of Occult Detectives, editor Justin Gustainis makes a case for the fact that really, anyone who goes around hunting monsters in a real-worldish setting falls under the broad rubric of "occult detective." After all, they're looking for monsters to kill, which means detecting them, and those monsters are certainly occult, so there you have it. '
Richard also reviewed The Anubis Murders, a fantasy mystery by Gary Gygax, better known as one of the creators of Dungeons & Dragons. 'The premise of the book starts out promisingly enough, with a pack of too-friendly nobles and magical types from the fair isle of Avillon. They've journeyed hundreds of miles to ask Master Inhetep to look into some deeply unpleasant magical murders. The kicker is that the murders seem to implicate the jackal-headed god Anubis, who generally doesn't go in for that sort of thing. Needless to say, there's more to this than meets the eye, and all sorts of wacky hijinks ensue.'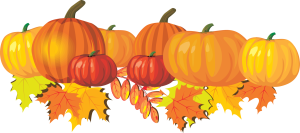 Denise has many a Halloween treat – and one trick – for us all this fine day. First off, she digs into a Cadbury Screme Egg. No, not creme. SCREME. 'I recommend splitting an Egg with a friend, or saving a half for later. I've done the stomach work, so you don't have to overindulge. Unless that's your thing. Then? Happy Halloween!'
Next, she indulges in a four pack of Chocolats Passion Skulls. 'The attention to detail is staggering; I can barely draw a straight line, yet these beauties have red in their sockets, golden teeth, and a splash of gold on the "parietal" that could be the sun glinting on them…or the reason for their demise. Six of one, half dozen of the other, I say.'
Need a drink after all that candy? Denise obliges with Flying Cauldron's Butterscotch Beer! (We don't dig TERFs here, but we do dig interesting mythology…and soda.) 'Flying Cauldron's Butterscotch Beer is a light, fizzy soda that's non-alcoholic, for the wee muggles/no-mags in your life. Don't think that means adults won't like it, however. As cream-esque sodas go, it's not that sweet.'
Aiming for something savory rather than sweet? Denise's review of Aldi's Happy Farms Preferred Transylvanian-Romanian Cave Cheese is sure to satisfy. 'There are two types on offer, the regular and "soaked in red wine." Naturally, the wine version went into my tote.'
Last but not least, a treat that was more of a trick for our stalwart foodie; Dunkin' Donuts' Spider Donut. 'Impressive, no? No. It's a mess. Somewhere, Mary Berry is sobbing.'
Whatever you decide to eat and drink this fine Halloween, have a wonderfully spooky time!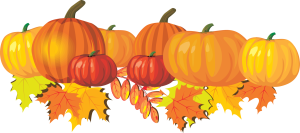 Denise here. Shh, don't tell Cat, but I've hijacked this edition's film section. Because what's better on Halloween than a look at some spooky films? Ready? Let's go! *cue spooky background music*
First off, The Exorcism of Emily Rose, a mix of possession horror and courtroom drama. 'As children, we all thought about things living in our closet, underneath the bed, or in the basement. Dark, scary things that made us jump into bed, calling for our parents when things became too much to bear. As we got older, creaks in the stairs late at night gave us the chills, and we called out to friends or told ourselves that it wasn't anything but a sure sign of shoddy home craftsmanship. But are those things signs of the devil among us?'
Next up, something a bit more fun and action-y; Underworld Evolution. 'This is a good film that only suffers from the potential the first film laid out. A common curse with many sequels, but one that doesn't harm the basic story of this film . . . if that's all you've got.'
Something for the kiddies, perhaps? Why not try The Haunted Mansion? 'Stir it up, keep it loud, and everyone will think they're watching something really cool…. This is a lovely film to look at, but there's not a lot of substance. Just double-check to make sure any young children you take are up for a pretty good scare.'
And last, but certainly not least, Halloween III. Because the OG Halloween has been done to death, so why not check out the sequel that's not really a sequel, now that Halloween Kills is currently in theaters? This film's divisive as hell, but I sure did enjoy myself writing up my thoughts…and though it's grown on me since, I stand by my words when I first watched this film. 'There are some reviews that are meant to have you rush to the theater. Others will leave you to decide whether or not to head out to the multiplex (or rent the video). Then there are reviews that serve as warnings, specifically designed to save the movie viewing public unnecessary pain and agony. This review falls into the latter category.'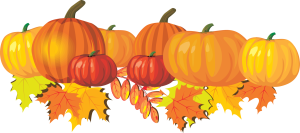 This nation shaped the British Empire every bit as much as the British shaped India over the centuries of of oftimes brutal occupation. Peter Milligan's John Constantine: Hellblazer India says Cat as this story 'neatly plays off the British experience in India and what happens when that experience takes a horrible turn into the supernatural world that Constantine knows all too well.' And the Big Bad in it is definitely a true horror.
Robert has a look at a suitably scary graphic novel from a story originally penned by Robert E. Howard: 'Pigeons from Hell is an adaptation by Joe R. Lansdale of a story by Robert E. Howard, with art by Nathan Fox and color by Dave Stewart. Lansdale is at pains to point out, in his "Notes from the Writer," that it is really an "adaptation" — updated, exploring some new facets of Howard's story, and not to be confused with the original, all of which leads me to treat it as its own creature.'
And what would Halloween be without demons and ghosties and that sort of thing? Well, that's what we get with the latest incarnation of John Constantine, in Hellblazer, Vol. 1: The Poison Truth. Says Robert: 'I'll be honest: John Constantine is not a comic book hero who has ever really grabbed me. I can't think of any particular reason for that, unless it's his rapid-fire delivery and glib personality. Maybe it's because he's a sociopath, and I've learned to be wary of those — even comics. (It's a wonder how many of the characters in this collection really don't like Constantine very much, but they go along with him.)'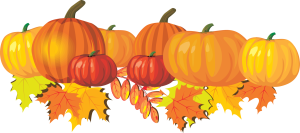 Pushing aside the cobwebs and entering the music archives, we came up with reviews of music ghostly, bewitched and pagan in nature, as you'll see:
Christopher reviewed a disc whose title seems promising: Ghosts & Spirits, by The Band from County Hell. It didn't pan out too well, though: 'I wish I could be more enthusiastic, but found myself thinking how generic the disk seemed, generic as in musical genre. Here is a modern era, rollicking, rowdy pub and festival Celtic band that might go down nicely with a pint or two of stout, but I struggled to find anything that truly set them apart from dozens of other practitioners.'
David enjoyed an album by Dog Cox & Sam Hurrie, who he said played regularly at a pub in Comox, British Columbia. 'Hungry Ghosts is one of those albums that just sidles up alongside you and makes itself at home. It's mainly just Sam and Doug, playing a variety of guitars, with some vocals and lots of mood.
Faith had an 'Occasionally weird, but interesting' encounter with a spoken word recording, Steven Posch's Radio Paganistan: Folktales of the Urban Witches. 'The liner notes explain how Minneapolis has come to be the Pagan heartland of the USA, and how Steven Posch came to be there. They also tell how he came to write the stories, songs and poems. The illustrations run from very old woodcuts to photos of a shirtless man in a mask (presumably Posch), and one photo of him with his shirt and without the mask.
Gary says there's nothing monstrous about the self-titled album by M. Ward, Conor Oberst (Bright Eyes) and Yim Yames (a.k.a. Jim James of My Morning Jacket), who call themselves Monsters of Folk. 'This album seems like a loving homage to the music of the Baby Boomers: Neil's dusty wheatfield soul, The Beatles' r&b-inspired pop and layered harmonies, a little Philly Soul, some Gram Parsons psychedelic country-rock and even a fairly explicit homage to that other rootsy ubergroup the Traveling Wilburys.'
Patrick sings the praises of Ghostdance, the eighth album by American Indian musician Bill Miller. 'Miller, a Mohican-German raised on the Stockbridge-Munsee Reservation in northern Wisconsin, makes music that is an uncanny combination of rock 'n' roll, folk and native, classical and contemporary. His sound seems influenced as much by Neil Young as it is by the traditional songs he sang as a child.'
We got a bit of a history lesson when Peter reviewed a disc titled Ireland – A Troubled Romance, by a band called '… Henry Marten's Ghost, a strange name for a band you might think, but not when you read the cover notes and realise that the band was born out of Oxford, England. Henry Marten, born in Oxford, was one of the signatories on the death warrant for King Charles I. He was a Parliamentarian who supported the cause of the Irish during Cromwell's invasions. For urging peace with the Irish, Henry Marten was tried and imprisoned for treason in Chepstow castle, where he died in 1680.' The album's subtitle is Irish Ballads, and that's what you get, he says.
Peter also reviewed High On Spirits by the same band, which he says is an honest working Irish band. 'Truly, this is the real thing as you can expect to hear in almost any folk club or Irish bar in the U.K. today. This is reflected in the band's choice of material on the album. In short, the songs and tunes are all tried and tested standards. They are the songs you "the public" like to hear and can easily identify with — good listening!'
Robert says it once was common to create operas from fairy tales, and Humperdinck's Hansel und Gretel fits that mold. Even though this was probably originally staged during the winter holidays and not Hallowe'en, we're highlighting it here because, as Robert notes, it has a really monstrous witch: '…the Gingerbread Witch, who throws children into her oven where they become gingerbread, which she then eats.' He also notes, 'Humperdinck made extensive use of folk melodies in the score, which certainly adds to the opera's charm (I don't think anyone would not recognize the music to "Ra-la-la," the dance song in the first act), and the story, of course, is well-known.'
Speaking of witches in opera, Robert also enjoyed this recording of Philip Glass and Beni Montresor's The Witches of Venice, although he says it's helpful to actually see the opera. 'There is an element of absurdity here, some broad comedy, and some delightful moments that can only be described as "camp." There are also moments of truly affecting pathos, most notably in "The Plant-Boy's Song," which is not something that I would normally expect from Glass.'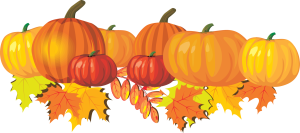 Our What Not this time is about the Folkmanis Puppets of an Autumnal Nature, or at least that's how Cat defined them. They were the ones Cat asked Folkmanis specifically to send and then he handed off to various staff members for review. So here's the review of these wonderful puppets which though not quite fitting All Hallows' Eve are still worth your time.
The Worm in Apple puppet gets reviewed by Robert: 'One of the more unusual items to cross my desk from Folkmanis is their Worm in Apple Puppet. It's a nice, big apple — not shiny, since it's made of plush, but it is very appealing — unless you count the small green worm peeping out of a hole in the side.'
Next up Denise looks at the  the Chipmunk in Watermelon puppet. While she's as entranced as ever by this company's creations, there's one quibble. 'Mine looks as if he's suffering from agoraphobia. Exo-karpoúzi-phobia, maybe?' Read her review to find out what's going on…
She finishes off with the Mouse in Pumpkin puppet: 'All hail the spice! Pumpkin everything is the rule of the day this time of year, and I'm all for it. Give me my pumpkin donuts, pumpkin pies, spicy roasted pumpkin, and pumpkin crumble. And okay, a PSL or two while we're at it, though I'm more a Chestnut Praline Latte gal myself. So when Folkmanis decided to indulge my love of the orange squash, my grabby hands eagerly shot out. And I've been snuggling with this adorable puppet ever since.'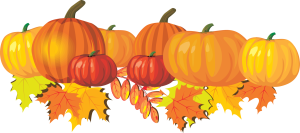 Very long after the band recorded Leige and Leif, which Deborah plays proper homage to in, "Trad Boys, Trad Boys, Whatcha Gonna Do….?" Liege & Lief remembered, Fairport Convention played the entire album live at their own summer bash, the '07 Cropredy Festival. Everyone who was on the 1969 recording save Sandy Denny who had passed on was on stage so with Chris While doing the vocals for this epic experience. The soundboard recording is stellar, so here's 'Tam Lin' as performed by them on that warm summer night.