Jerold took down a big, heavy book from the third shelf and read it for about an hour without quite making out the point of it … The man, the horse, the hounds, and the tree person were all part of this Wild Hunt, though who or what they were hunting was never made clear in the book.— Jane Yolen's The Wild Hunt
I smelled something terribly enticing in the hallway out of our Kitchen. It was quite enough in the Pub that I been listening to the BBC production of Frank Herbert's Dune and handed Pub duties over to Finch and got myself down there for the eventide meal which was lamb kebabs seasoned with fennel, cumin, garlic and chili. Given the Pandemic and no events on the Estate,  it turned out we had slaughtered the extra lambs as demand was down in a major way and we froze the meat for use this Winter season as lamb freezes very well being high in fat and doesn't dry out.  It was served up with rice, steamed veggies and the best yeasted whole wheat rolls I've had.
We had ice cream for desert: a cardamom and ginger one, another intensely dark chocolate and peanut butter in nature, and a strawberry one made with the very last berries of the late Summer growing season that got frozen for later use. I sampled all three and can say that Mrs. Ware and her ever so talented Kitchen staff outdid themselves!
So let's head over to this edition and see what we've got for  you this afternoon.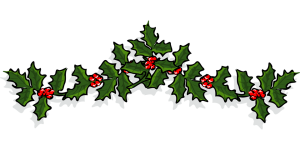 Cat says in his review that "I've got a lot of audiobooks in my Audible library as it's been my primary source for such matters for many years now, so sometimes I forget if I've listened to one of them. This is how I came to be listening recently to Lavie Tidhar's The Great Game, a genre stretching thriller that's set, I think, at the end of the Nineteenth Century in an alternate universe that's a riff off various literary works in our universe. Think Allan Moore's The League of Extraordinary Gentlemen as an apt comparison. It was a wonderful listen.'
He also found a lot to like in Seanan McGuire's Indexing books: 'I'm re-listening right now to one of those things that Seanan McGuire does so ever well: she takes a familiar story and make it fresh. … I first read it as novels when they came out some six years ago and then listened to it a few years later. Now being home confined due to three knee surgeries, I'm doing a lot of audiobooks and this was a series I wanted to revisit while working on other things.'
Gary highly recommends All Systems Red and the other books in Martha Wells's series 'The Murderbot Diaries.' 'The book is packed with action almost from the first page. It doesn't waste a lot of words and time on explanations, just gives you the information you need and trusts you to know what to do with it. It's also very funny, due to Murderbot's dry, self-deprecating, highly ironic sense of humor.'
Iain found a book recently that he finds much to like in: 'It's fitting that Dreams and Wishes: Essays on Writing for Children should appear today, as the mail today also held the one-volume edition of Susan Cooper's The Dark is Rising series. Yes, I could've borrowed the first edition copies in the Green Man library, but preferred a less valuable one for reading purposes — I'd hate to spill hot chocolate on those volumes! So I got a really cheap (less than ten dollars!) one-volume hardcover edition that I'll be reading this winter. And that leads me very nicely into why Susan Cooper is really, really cool! Which is why, if you are a fan of Susan Cooper, you have to read this book. Dreams and Wishes is a collection of essays, starting with the Newbery Award acceptance speech in 1976 ('Seeing Around Corners'), and other goodies.'
Jo has this review she wrote for Folk Tales, the predecessor of GMR a long time ago.: 'Folk legend merges with Jane Yolen's creative world to create a work of pure magic in The Wild Hunt, which should be destined to become a classic in the world of children's literature. Pitting the forces of light and dark against one another is a common theme, but it is rare for those forces to acknowledge the other as essential to their own existence, as done in this delightful tale. Yolen's use of time and words have woven a masterpiece from the ancient threads of an old tale together with the modern threads of something totally new and different. The resulting tapestry is beautiful to behold.'
Richard has a bit of pulp fir us: 'It's clear from the first page the identity of the audience No Hero is intended for. The setup is familiar: a British secret agency comprised entirely of misfits, holding back an existential threat to the entire world while being kneecapped at the budget. Fans of Torchwood, Primeval and Charles Stross' Laundry series are squarely in author Jonathan Wood's sights as he lays out the story of Kurt Russell-obsessed cop Arthur Wallace.l
Richard has a book of Appalachian lore for us: 'Manly Wade Wellman's stories of Silver John are like snatches of a familiar song: you find them in the most fascinating places, but good luck finding the whole tune in one place when you want to. While the Silver John tales are relentlessly anthologized (at least, by anthology editors with good taste), finding the actual novels and collections of stories featuring Wellman's wandering guitarist are rarer than hen's teeth. Finding a Silver John novel, like After Dark, is cause for a discerning reader to rejoice. Alas that such causes for rejoicing are few and far between these days.'
Robert starts off a review I think is perfect for a reading as it was the author's Birthday this week this way: 'I've long followed Charles de Lint's writing, starting with, if I remember correctly, Moonheart way back when, and I've been as close as I ever come to being a fan for years. (I even got my hands on some early stories, somehow.) So when I was asked to do a review of The Cats of Tanglewood Forest, I said, "Yes. I haven't had a chance to read de Lint in a while." '
Warner first has a mystery  of an unusual nature for us: 'Anthony Horowitz's  Moonflower Murders is the second book in the Susan Ryeland series, and like its predecessor it is a nested mystery with two novels within the covers. One is the mystery Susan is solving, and the other a book by the fictitious and posthumous Alan Conway, following his detective Atticus Pünd. It is an unusual approach for a mystery novel, but impressive for the eccentricity.'
He also looks at a work from an author that you all will recognize: 'Shirley Jackson's Four Novels of the 1940s & 1950s is a collection by the Library of America of the authors four novels The Road Through the Wall, Hangsaman. the Bird's Nest, and The Sundial. While these are not Jackson's best known work, they are as always gripping and fascinating looks into the darknesses of human society. The fact they represent Jackson's earliest novels also lends to seeing the development of a famed writer, amd that they are novels from a woman remembered for a short story makes them all the more fascinating.'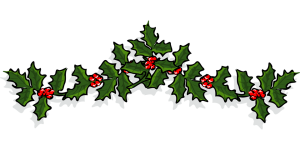 In case you missed it, Gary told us about a yummy summertime treat and how you can go about making it yourself. His melon-berry-cucumber summer salad is sure to remind you of the warm, languid days of high summer.
Jennifer provides a colossally rich boozy chocolate trifle for those potlucks with thirty to a hundred guests. Or, if you are locked down, for your immediate household. If you happen to be chocoholic alcoholics.
I've been looking for an article I remember being in The Sleeping Hedgehog on eggnog on how it came to be a tradition here maybe forty years back but I can't find it. What  I do have is Jennifer's recipe for eggnog for Stay Home Egg Nog Fluff as she calls it so you can try it out in your drink making.
Not food per se, but worth noting here anyways, Kathleen has an online journal where she talks about her late sister Kage, author of the acclaimed SF series The Company. Here is her entry which which has her reminiscing about Kage during the Christmas season. And here's a review of one of her collection, The Best of Kage Baker, which will give you a great introduction to her fiction.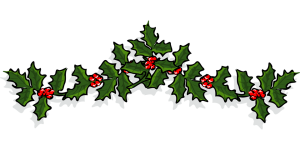 Richard looks at what is a now a best beloved for many here: 'For those who haven't seen the filmed version of the play (and shame on you if you haven't, stop reading right now and go watch the bloody thing), The Lion In Winter details one rather dysfunctional family's Christmas gathering in France. Of course, the family is that of Henry II of England (including Eleanor of Aquitaine, Richard the Lionhearted and the future King John, among others); the invited guest is Philip Capet of France, and the holiday gathering takes place at Henry's castle of Chinon.'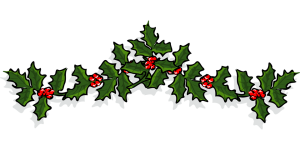 Walt Kelley's Pogo: Through the Wild Blue Wonder, Volume One,1949–1950 is, says Cat, a collection of  the greatest strip ever done: 'Walt Kelley (1913 to 1973) conceived, wrote, and illustrated what many including myself consider the greatest strip of all time, Pogo. Some claim that Doonesbury is the modern Pogo but I consider that strip a pale shadow compared to Pogo. It was not as long run as Doonesbury which ran for a remarkable forty three years before it essentially ended its run but Pogo ran for nearly twenty years starting in nineteen forty-eight.'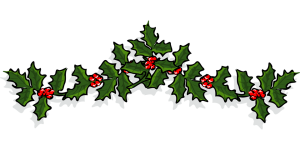 Jay Ungar and Molly Mason's Harvest Home: Music For All Seasons is to the liking of Brendan, who says, 'With their 1999 release Harvest Home, they have given themselves a new challenge. Arranging a set of tunes from the broad variety of American rural music traditions, designed to celebrate the seasons and labor of farm life, they also decided to try their hand at incorporating these folk themes (both original and traditional) into an orchestral piece called "The Harvest Home Suite." The result is a beautiful, surprising complex CD which showcases the many rural traditions of the United States while, just as Ungar and Mason hoped, giving all of these pieces a new energy.'
Cat has a look at a recording from Andrea Hoag, Loretta Kelly and Charlie Pilzer's Hambo in the Barn: 'Back in the twentieth century, a lot of Scandinavians relocated from Sweden and the surrounding countries to the upper Midwest where they became farmers and shopkeepers for the most part.  Naturally they brought both their instruments and their music with them. Not surprisingly, this music has persisted to this day which is why this lovely CD exists.'
He also looks at The Little Country based on the compositions in the de Lint novel Grey reviewed above: 'Zahatar is more akin to a classical music ensemble than it is to a folk group, and their arrangements of de Lint's The Little Country compositions very much reflect that. It's a lively but dignified approach to his songs, more closely akin to what you'd hear if you were listening to any classical music ensemble than to, say, a contradance band. The band describes itself as 'a band made up of classically trained musicians who also have fun exploring other musical styles. We arrange all of our own music, pulling themes from the Celtic tradition, Chinese and Spanish folk melodies, bluegrass, pop/rock, film soundtracks, ragtime, the Classical era, and even composing original pieces!''
'This was an amazing year for creativity of all sorts, not least in roots music,' Gary says. For proof, check out this list of his favorite Americana and roots music of 2020.
Gary says the Norwegian band Lumen Drones' Umbra pushes a lot of his musical buttons: 'Hardanger fiddle? Check. Folk-based experimental music? Check. Nordic music? Check. And of course the big one, right there in the name: drones, drones, drones!'
2020 was a year of good music, but it was also a year when we lost many musicians to the pandemic. One of the best was John Prine. Gary looks back at his 2018 masterpiece, The Tree of Forgiveness.
Kim looks at the Nordic Roots collections that Northside did, all three volumes to be precise: There's a pleasing dissonance in Nordic traditions, often a restraint that hints of something without ever going there, that's found much more in Nordic music than is often the case with music from the Irish and Celtic traditions.' We recommend you read her review for why this set is a must listen for anyone interested in this music!
Lars has a choice bit of Celtic music for us: 'Calennig has been around for many years. I first came across them in the mid-80s but lost contact.  A Gower Garland  marks my return to one of the best Welsh groups around. Calennig is a duo. Mick Tems, who is also a keen reporter of the Welsh folk music scene, plays accordion and keyboards and does most of the lead singing. Patricia Carron-Smith plays concertina and spoons and sings as well.'
We mentioned the 'Britanno-Nordic complex'.  Yes, we did. Robert has a review of a great example of that, a live recording from the String Sisters: 'There seems to be something magical about the number "6" when you're talking about fiddles. Maybe that many fiddlers reaches a kind of critical mass that sets off a chain reaction of some sort. At any rate, when the six fiddlers in question are six star-caliber women from across the Britanno-Nordic musical realm, what you wind up with is some really, really good music.' You can hear them perform The Champagne Jig Goes To Columbia/ Pat & Al's Jig. And you can watch the the whole concert here.
I'm going to finish our music reviews off with Christmas Revels at Sanders Theater which was written by Vonnie, a longtime writer who died of cancer at much too young an age. A diehard fan of the Oysterband of which she provided several recording reviews for us, she also loved the Revels. She'll be much missed here.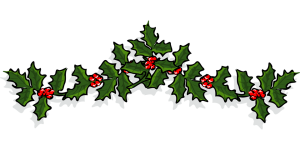 What Not this issue comes to you from Jennifer, who shamelessly promotes Book View Café's annual year-end 50%-off sale and a rare chance to get three first-in-series full length novels under one cover, and half price off their bargain price. Learn about the world's oldest, largest, most prestigious author-owned publishing collective, from one of its founders.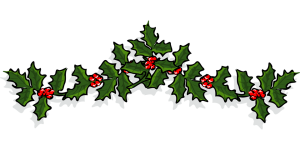 Sometime ago a writer by the name of Elizabeth Bear did a great favour for us and narrated a story of hers, 'The Chains That You Refuse'. When doing some cleaning up of our media server, the Infinite Jukebox,  I found it again, so it is thisaway for you to enjoy! Please do not repost it without the express permission of the author.