I am an archivist. I am a librarian. I collect words because words are the truest and longest-lasting craft in the world.  – Seanan McGuire's Indexing
Have I mentioned that we get some of our nastiest weather this time of year? Thus it is this weekend with sleet, freezing rain and high winds keeping all save the staff that tend to our livestock inside. Which is why I'm in the Robert Graves Memorial Room sitting next to a roaring fire writing this update up for you. I've got a pot of Darjeeling first blush which needs no cream, so I'm as content as Hamish, one of our resident hedgehogs, who's sleeping in a quilted basket near the fire. So let's see what we've got for you this week…
But before we start, some words from one of our favourite people, Ellen Datlow, on why she likes Spring better than any other season: 'I love spring in New York – even if it only lasts a few short weeks. I celebrate spring by trying to view the very few magnolia trees in bloom around my neighborhood (they're in full bloom for only a few days so it's quite easy to miss them completely).' The rest of her reasoning for this choice is thisaway.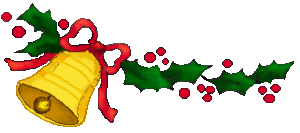 Cat found a lot to like in Seanan McGuire's Indexing books: 'I'm re-listening right now to one of those things that Seanan McGuire does so ever well: she takes a familiar story and make it fresh … I first read it as novels when they came out some six years ago and then listened to it a few years later. Now being home confined due to three knee surgeries, I'm doing a lot of audiobooks and this was a series I wanted to revisit while working on other things.'
Turning from fantasy, he has a rather nifty space opera in Jerry Pournelle and Larry Niven's The Mote in God's Eye which he say of that 'Until the likes of Iain M. Banks with The Culture series and Neal Asher with the Polity series came along, quite possibly the best Space Opera of all time was this forty year-old novel that took the Space Opera novels of the 1930s and 1940s and very, very nicely updated them.'
Chuck was disappointed with the poor writing and editing in P.J. Curtis's Notes From the Heart: A Celebration of Irish Music. 'There are some interesting pieces of trivia in the book. For example, John Lennon's grandfather, Jack, was born in Dublin and immigrated to America around 1900, where he performed as a blackface singer in The Kentucky Minstrels, before crossing back over the Atlantic and settling in Liverpool – and if you miss this in chapter 2, it's mentioned again in chapter 3. But tidbits like this are hardly enough to justify this mess of a book.'
Lis has a look at a nifty collection: 'Falling in Love with Hominds is a collection of Nalo Hopkinson's short fiction, and the variety and depth is amazing. Horror, fantasy, magic realism, and science fiction. A story or two that I'm sure mainstream editors might buy without noticing it's not mainstream, the touch of the fantastic is so light and gentle, and yet absolutely there. In that way, and in no other way than being an excellent writer, Hopkinson resembles Le Guin. Go find this book and read it.' 
Jack Merry, who knows about such things, had very positive things to say about Fintan Vallely's Companion to Irish Traditional Music. 'This book is the ideal reference for the interested aficionado and musician, but it is the serious musician who will learn best from this book as understanding the history of Irish traditional music will require a well-developed grounding in the music itself. What the casual fan will get out of the Companion to Irish Traditional Music is a great resource for expanding her knowledge of those artists she encounters, either in recorded form or at a concert. And it does a great job of giving a sense of the tremendous scope of the Irish traditional music scene.'
'It isn't often that a new book of tunes comes along that could successfully change the whole way we look at Irish music, but this book has that potential,' Jo Morrison said about Hugh Shields' Tunes of the Munster Pipers: Irish Traditional Music from the James Goodman Manuscripts. 'Over 500 tunes are compiled in it, as recorded by James Goodman beginning back in the 1840s and spanning two decades. The collection has long been regarded as a holding ground of Irish traditional music but was never published due to the onerous task of editing the manuscripts into a format recognizable today.'
Jo also had high (but not unqualified) praise for John G. Gibson's Traditional Gaelic Bagpiping 1745 – 1945. 'Overall, this book is an outstanding contribution to the history of piping, and perhaps to the history of Scotland as a whole. While focusing on the aspects of history that relate to the bagpipe, Gibson's in-depth study of the Disarming Act, emigration, and highland culture give a hearty course for anyone interested in Celtic history.'
Rebecca spoke from experience when she said The Rough Guide to Scotland will tell you about what you'll see, but not about what you'll experience and feel. 'It tells you why the Kingdom of Fife is still designated a kingdom, and what historic sites you can see there: the Cathedral, St. Andrews, the oldest golf course in the world, etc. But you won't hear the solemn voice of the bus driver/tour guide telling you so many lurid tales of witch-burnings and ludicrous royal deaths that at last you find yourself laughing helplessly, wondering if anyone on Fife ever died in their bed.'
Warner has six reviews to see us out with the first being of 'Death of Mr Dodsley is a mostly forgotten John Ferguson novel. Being the last in a series, and the latest in the British Library Press reprints, the investigator McNab finds himself in an interesting position. He has to solve a murder that seems to Center entirely around books.'
Next is the latest in the Bess Crawford series, Cliff's Edge: 'In this latest Mystery by Charles Todd, the experienced nurse has to navigate Yorkshire murders and a post World War 1 life. While intending to stop merely passing through, an elderly woman's health and a suspicious death collude to keep Bess there longer.'
Max Gladstone'ss works are usually a treat: 'Dead Country represents the return to his Craft series. Listed as the first of a Trilogy in the sub "Craft Wars" line, the book looks a little at the cyclical nature of life. Tara returns to her hometown, reflecting upon her own failures and try to find a place in the world.'
Marina J Lostetter's The Helm of Midnight 'made quite a splash a while back. Her follow-up The Cage of Dark Hours is a quite interesting volume in its own right. Fascinating new details are given as to the the world these stories take place in, ranging from the magic system to day-to-day life.'
He says that 'Deborah Crombie's A Killing of Innocents is the 19th entry in her Dunkin Kincaid & Gemma Jones series. With a long-standing series like this, it is as much the characters as the mystery itself which are likely to grip a reader, but this one will grab from the first page.'
Finally he has a very nice treat for us:  'The Scarlet Circus is a nice look at Jane Yolen when her stories touch upon romance of one kind or another. Featuring stories ranging from nights in castles all the way to mermaids, it is once again quite an eclectic collection with the circus tent mystique."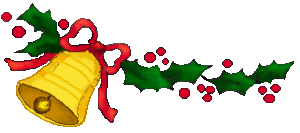 Our video review this time is of a decidedly different culinary nature. If ever there was a series that felt like it was British to the core, it is the one Kathleen and her sister Kage wrote up, Two Fat Ladies, whose series documented that they were brilliant British cooks who rode a motorcycle with a sidecar, drank excessively, smoked whenever they pleased and cooked using bloody great hunks of meat, butter and anything else that isn't 'tall good for you. And funny as all Hell as well which indeed the review is as well.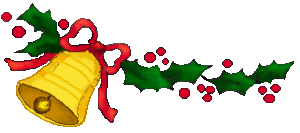 Richard looks at a chapbook that covers a favored treat here at the Kinrowan Estate: 'Ask anyone waving around a Drumstick cone or Klondike Bar where ice cream comes from, and you're lucky if you get a smart-aleck response like "the freezer." Ice cream may be near-universally loved (there's an ice cream truck going down my block as we speak, and it's not being shy about it), but it has an oddly shrouded history. Admittedly, most consumers of ice cream wouldn't care if the first ice cream cone sprang, fully formed, from the forehead of Zeus, but for those who are actually curious about where their double-dip hot fudge sundaes originated – and who don't want to read a tome the size of a cinderblock – there's Ivan Day's slender Ice Cream.'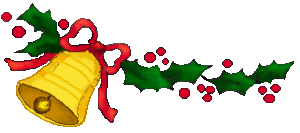 Robert delved into a set of spinoffs from a popular and well reviewed GN series. 'Given the popularity and critical acclaim of David Peterson's Mouse Guard series (as witness our own very positive review of the first book, Mouse Guard: Fall 1152), it was almost inevitable that there would be spin-offs. And indeed, Peterson has brought us one himself, with the aid of a number of collaborators: Mouse Guard: Legends of the Guard.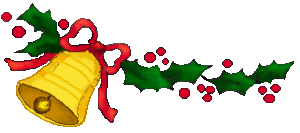 Alistair wrote up five CDs of Celtic music, finishing up with a various artists' collection called A Highland Journey in Music. 'There's absolutely nothing wrong with a collection of old favourites, but A Highland Journey in Music plays it excruciatingly easy-listening safe, plodding along to "My Heart's in the Highlands," "Loch Lomond," "Highland Cathedral," "Sky Boat Song," and others.' He liked the others better, promise!
Iain was very enthusiastic about this a CD called The Kilmartin Sessions: The Sounds of Ancient Scotland, a project of the Kilmartin Museum. 'The Kilmartin Sessions CD has 35 tracks and is accompanied by a glossy 23 page booklet with lots of information about Scotland's ancient musical past. This is a CD that has to be heard to be believed. The CD is divided into six sections: Bones and Stones, Skin and Bone, Horn and Bronze, the Bronze Age Orchestra, The Sound of Battle (which is where the carnyx is heard), Hearing Pictish Stones, and the Cry of Prayer.'
Jack reviewed a massive pile of CDs of Breton folk music, music that includes pipes, squeezeboxes, fiddles of course, and hurdy-gurdys. 'I've touched upon but a few of the Breton bands that one can find on CD these days. But what if you want a broader sample of what's going on in Breton music these days? The answer is quite simple – get a collection, or better yet, get two! As luck would have it, Keltia Musique has produced two fine collections, each distinctive enough to require purchasing.'
Three independent Celtic music releases caught Jack's ear, particularly one called Blow Hard by a Texas-based band: 'Poor Man's Fortune is a raggedy rawney sort of band well suited to this music. Serge Laîné is a native of Roanne, Central France, who sings in French, Occitan, and – conveniently – Breton, and plays accordion, lowland pipes, bass, and dulcitare. Larry Rone plays wooden flutes in D, bombardes, and whistle. Heather Gilmer plays the Irish fiddle; Mark Stone is a vocalist and plays both bodhran and keyboards. Wolf Loescher has been a member of several of Texas's better known Celtic ensembles, including SixMileBridge, Silver Thistle Pipes and Drums, and Two O'Clock Courage; he is a first-rate vocalist, highland bagpiper and percussionist.
Jack also reviewed Kathryn Tickell's The Gathering, which was a comeback album of sorts. 'The Gathering was recorded after a break of almost four years — the longest break from recording she's ever taken. On this album, Tickell is joined by Ian Carr on guitar and Neil Harland on bass. These two fine musicians provide a fitting musical texture for Kathryn's lively fiddle music and ever-so-haunting piping.'
Kim reviewed the reissues of a couple of early albums by Tickell, The Kathryn Tickell Band and Borderlands. The former, she said, 'is a well balanced album, an absolute pleasure to hear and savor. Tickell balances between the jaunty ("The Desperation") and more contemplative numbers ("Roly Gentle," "Hot Rivets," "Tarter Frigate," "Closed Face Reel"), both within sets and between them. Her own expertise is evident in every song, although she allows the skill of her fellow musicians to show through.' While of the latter, she said 'Borderlands has a more traditional feel, although it displays the same fine sense of musicianship Tickell's other albums have. This is a collection of mostly traditional works, with a few originals scattered throughout.'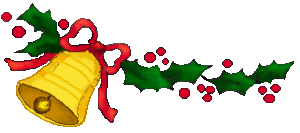 Our What Not this outing is a Folkmanis Mouse with Cheese puppet that got overlooked when it came in so Reynard gives it a review now: 'I've no idea when it came in for review, nor do I know how it ended up in the room off the Estate Kitchen that houses the centuries-old collection of cookbooks, restaurant menus and other culinary related material, but I just noticed a very adorable white mouse puppet holding a wedge of cheese in its paws there. Somebody had placed it in an oversized white mug on the middle of the large table so I really couldn't overlook it.'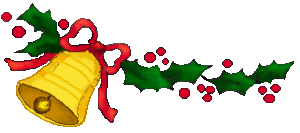 I've been reading Charles de Lint's 'The Moon is Drowning While I Sleep' story, which is collected in Dreams Underfoot which has the following lovely passage about old hag tunes: 'She looks like the wizened old crone in that painting Jilly did for Geordie when he got into this kick of learning fiddle tunes with the word 'hag' in the title: 'the Hag in the Kiln,'  'Old Hag You Have Killed Me,' 'The Hag With the Money,' and god knows how many more. Just like in the painting, she's wizened and small and bent over and … dry. Like kindling, like the pages of an old book. Like she's almost all used up. Hair thin, body thinner. but then you look into her eyes and they're so alive it makes you feel a little dizzy.'
Okay, let's see if there's any Old Hag tunes on the Infinite Jukebox, our digital media server. I've got one by the Bothy Band whose Old Hag You Have Killed Me is one of best Irish trad albums ever done, and we've audio of them performing 'Old Hag You Have Killed Me' which we'll share with you as it's very splendid.
No idea when it was done, though about fifty years ago is the most common guess among those who speculate about such things, or where it was recorded for that matter. But here it is for your listening pleasure.
Dreams Underfoot is now available from Apple Books, Kindle, Kobo and all of the usual suspects.