Bagad Kemper's Hep Diskrog (Keltia Musique, 2002)
Skolvan's Chenchet'n eus an amzer (Keltia Musique, 2000)
Skolvan's Kerzh Ba'n' Dans (Keltia Musique,1991)
Skolvan's Swing & Tears (Keltia Musique, 1994)
Storvan's An Deiziou Kaer (Keltia Musique, 1996)
Storvan's Digor 'N Abadenn (Join in the Round) (Keltia Musique, 1991)
Cocktail Diatonique's Cocktail Diatonique (Keltia Musique, 1992)
Yann-Fañch Perroches and Fañch Landreau's Daou ha daou (Keltia Musique, 2000)
Jean-Pierre Lécuyer's Matin 1 (Keltia Musique, 2001)
Various artists' Fest Noz Live (Keltia Musique, 1997)
Various artists' Les musique de Bretagne (Keltia Musique, 1997)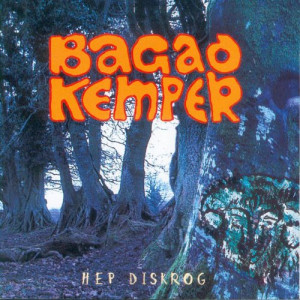 Did you know that there's some really great music from Breton available these days? Keltia Musique is releasing some of the finest CDs of Breton Celtic music that one could hope for.
Dr. Stephen Winick in his landmark paper 'Breton Folk Music, Breton Identity, and Alan Stivell's Again' says of this region that 'Brittany is, in the words of Jamie McMenamy, a Scottish musician who makes his home there, 'the bit that sticks out.' Called Bretagne in French and Breizh in the indigenous Celtic language, this peninsula that juts into the Atlantic from the northwest coast of the French 'Hexagon' sticks out from the rest of France not only physically but culturally as well. Like many areas of Europe, Brittany has been experiencing a revitalization of traditional culture in the second half of this century. One aspect of that revitalization was the discovery and widespread collection of folk music, which in turn led to a new generation of musicians taking up old forms of music and remaking them, fresh, for the contemporary world. Brittany has also developed one of the strongest regional recording industries in Europe, which ensures that music of all sorts, old and new, traditional and revival, gets released for public consumption.'
Winick's an academic which I am not, so my interest is in music as music, not in an abstract look at it with lots of fancy words. (Do read his article, though. It's dry, but worth wading through as he definitely knows his Breton music. Better yet, seek out Third Ear – Celtic Music which has a splendid chapter by him in it on the music of Brittany. It's much more readable.) And more specifically, dance music. It's shite that all music is dance music, so what I'm seeking is primarily tunes with just a smidgen of vocals. All of these CDs easily fit this criteria.
Our first band is Bagad Kemper, possibly the loudest traditional band you'll ever have the pleasure to hear! (The loudest band I've ever heard is the Wicked Tinkers, a Celtic band from the U.S. that has a carnyx in its present mix of instruments!) Ahhh, I hear the finger in the ear traditionalists muttering in their not terribly good ale, "loud is not traditional! and it's disrespectful to those of us with sensitive hearin'!" Well, those buggers ought to leave right now. Are they gone? Good.
Now, my regular readers know that I love pipes in any form including the medieval great pipes and the ever-so-sweet border pipes. But I've never heard pipes played like Bagad Kemper. The blending here of Highland bagpipes (!) with bombards, snare drums, and a number of medieval instruments make this a thoroughly fun, and terribly loud album. You won't be disappointed. Bagad Kemper has been around for fifty years, so this is an anniversary album of sorts. Bagad Kemper was created in the Fifties, during the creation of what is now called the Lower Brittany administrative district. (This is a touchy subject for Breton nationalists, so we'll leave this subject in the Green Man pub where it belongs.)
Bagad Kemper is composed of some 30 to 40 musicians, divided into three subgroups – bagpipes, bombard, and the percussions. The repertory of Bagad indeed is eclectic, based on Breton music but including other traditions such as Irish, Basque and Yiddish. Hep Diskrog is a wonderful pot de bullion of fast paced tunes that will indeed have you dancing. Even the final piece that features South African artist Johnny Clegg oddly enough works. The best piece for me was the title piece. 'Hep diskrog' which translates as 'don't let go' is appropriately named as this set includes a danse traditionalle called 'Suite plinn' that lasts just under twenty minutes! After you purchase Hep Diskrog, there are a number of other Bagad Kemper CDs from Keltia Musique that you will want to get!
Now Skolvan on the other hand's quite another matter altogether. Indeed it's quite possible that our dyed in the wool traditionalists might like this band … well, they might like it, but I doubt it! But anyone not afraid of good music that is lively and loud will love Skolvan. This group is a bit subtle, more textured than Bagad Kemper, as this is a true dance band as opposed to the massed marching band approach of that group. Created more than ten years ago by four of the best Breton instrumentalists around, Skolvan was one of the essential engines of the current revival of the fest-noz. A fest noz is quite simply a Night Festival which means, my dear readers, that they dance all night long. And eat. And drink. And court. Bliss! Now musician Alan Stivell, one of the best known Breton musicians alive today, has been quoted as saying that at a real Fest Noz, as opposed to a Bal Breton, there should be these things present: only local dances performed, only local publicity, free admission with food and drink present, only unaccompanied singing and biniou-bombarde (and clarinet in the Plinn region); i.e., the fest noz is intended for locals, and they should take place outside of the cities.
Now Skolvan has been known to play these dances, so they are perhaps closer to the old traditions than Bagad Kemper. The mix of instruments is fairly typical of French neo-traditional bands – I've got CDs from several other regions of France where accordions, saxes, guitars, percussion, and (oft times) fiddles are in play. Literally. Certainly the accordion forms the core essence of Skolvan as it's does his later group, Cocktail Diatonique. It's not quite Paris cafe music which also uses an accordion as its main instrument, but it has some similarities.
My rough translation of the biography for Skolvan from the Keltia Musique Web site says their line-up includes Youenn Bihan (bombards, biniou and piston), who is a also violin maker and created the 'piston' a type of bombard close in sound to the oboe baroque, which makes all the originality and the depth of sound of the group. Also present are Yann-Fañch Perroches (diatonic accordion), an accordionist highly regarded for the power and the subtlety of his playing. He's recently been replaced by Loic Troël. Gilles Bigot (guitar) is known for a creative style of guitar playing specific to Breton music. Also present are Bernard Dreau (saxophone) who was interested very early in the blues, and Domenica Molard (percussion) who adds a distinctive sound to their music.
A fair summation of what you'll hear is a lively dance music with, as Skolvan notes in the liner notes to Kerzh Ba'n' Dans (Come to the Dance), a full buffet of choices. All three CDs are must haves. Kerzh Ba'n' Dans has such goodies as 'Trip to Skye' which is a slow waltz written John Whelan, a well-known Irish musician, 'Polkas Bognalaises' which comes from Finistere where Skolvan practices, and 'Le Sous-Marin S'en Va', a lively set of tunes from the Redon region. Swing & Tears has more guest artists than I'll list here, more in fact than even an album by Bagad Kemper! 'Tears', an invitation as Skolvan puts it to dance, "Boules et guirlandes', another set of what Skolvan calls 'dance themes' from the Redon region, and Swing!', a double gavotte which is Slokvan's trademark dance. The third album of the three they've released, Chenchet'n eus an amzer, is the one where Loic replaces Yann Fañch, but my ear can't tell any noticeable difference. Good bands do that; bad bands are shite no matter who's in 'em. 'Heuliadenn Gouel Ha Daerou' is another gavotte, a French dance dating from the 17th Century, as does the the title piece of 'Chenchet'n eus an amzer'. There're also lovely chants here such as 'Pedenn chante'. As I said a ways back, all three of these are must haves. We certainly play them quite a bit in our flat!
Storvan is the next band that I'm looking at. It is the tightest of the groups here as it consists of but four members – Christian Lemaître on fiddle, guitar; Franck Le Bloas on bouzouki and bass pedal; Hervé Guillo on transverse wooden flute; and Christian Faucheur on bombard and low whistle. Many of you will know Christian Lemaître from the great Breton group, Kornog. (Note to record companies – all of these can't be 'Brittany's best loved traditional ensemble'!) Storvan does not use diatonic accordions as the core sound, but rather relies on violins and woodwinds, along with the 'new' Celtic instrument, the bouzouki, to create a lighter, more breathy feel. If you've heard Kornog and liked them, you'll love Storvan. Unlike some of the earlier fest-noz bands, their sound's quite tight. Lemaître is one of the greatest fiddle players in Brittany. He recorded a solo album Ballade à l'Hôtesse and is a member of the fabulous Celtic Fiddle Festival along with Kevin Burke and Johnny Cunningham.
Storvan's first CD is Digor 'N Abadenn, which in English means 'join in the round'. And what a round it is. A round is a song containing a phrase that is sung repetitively in a circular or 'round' fashion by two or more groups of vocalists. Each new phrase is staggered or offset from the previous one. You may have learned to sing 'Row, row, row your boat' in this manner as a child. They must have been a great fest noz group, but sadly are no longer with us as one Breton Web site noted in 1999: 'This evening, the village hall of Cléguérec accommodates three formations of high fame: Skeduz, Storvan and Pevar Den. It is the association Neulliac Basketball-Club which organizes this evening. But this time, the fest noz will be of a particular nature, the last fest noz of the group Storvan, well-known of unconditional of the fest noz. After 14 years of music, the group chose Kleg before leaving the scene definitively.' Sigh.
Digor 'N Abadeen does catch the feel of Storvan playing at a fest noz – lively, a bit ragged, and full of vim 'n' vigor. It appears that with the exception of 'Ronds de St. Vincent', everything here is 'traditional' in origin.
I like everything here from 'Hanter Dro', a lively wench of a dance tune, to the previously mentioned 'Ronds de St. Vincent'. And Storvan also does lovely gavottes! Their only other album was An Deiziou Kaer, which dates from three years before they broke up. There's a bit of overlap between the recordings – both have 'Hanter Dro' and 'Kas a Barh', but there's much new to enjoy here. 'Marche et Larides' is traditional tune that Blowzabella does, called 'La Ride'; and 'Danse de Bitekle' is another lively lass of a tune. Buy both CDs – that'll give almost two hours of great music!
I mentioned Cocktail Diatonique a ways back in this conversation. To my knowledge, this group produced but one CD, aptly titled Cocktail Diatonique! This is simply a blissful CD of diatonic accordions played to the max. Not loud like Bagad Kemper, but more like how Nigel Eaton uses his hurdy gurdy – with verve and a great deal of fun. It's a purer sound than either Skolvan's or Storvan's, not surprising given the composition of the group!
You really can never get enough squeezeboxes in one band! Cocktail Diatonique has four button accordions as played by Yann-Fañch Perroches, Richard Falliano, Ronan Robert, Patrick Lancien, all full blown chromatic, and a bagpipe masterfully handled by Jacques Beauchamp. You've got Breton ballads, tunes, dances (ronds de Loudéac, gavotte, plinn, laridé) and drinking songs – what more could you want? Bliss! This is late, very late, night music for when the raucous bands like Skolvan and Storvan have done their rough magic, so that the crowd can continue to dance, just a little slower, a little more peaceful in nature. This is because Cocktail Diatonique plays – as the name clearly says – on diatonic instruments, what means it is chromatic play with the coupling of melody and bass. What it means to you is a sweet sound that will never be too loud nor too aggressive!
Now sadly, I must note Cocktail Diatonique only lasted two years, and produced but one CD. It could well have only lasted a short because Yann-Fañch Perroches is a very, very busy musician! A biography of this more than merely talented artist shows him to have been in Skolvan, Cocktail Diatonique, a trio of a jazz nature with Gildas Boclé (double bass) and Dom Molard (percussion), a duo with Fañch Landreau (violinist), a duo with Stéphane Morvan (wooden traverse flute), performing live, improvised music for a marionette theater ('The Dragon's egg') which is a show presented entirely in poetry, artistic director for the group Spontus, and (lastly) music laments from the Pays Gallo, with singer Véronique Bourjot and the group Jolie Vilaine. Yann-Fañch Perroches says of the last group that 'The group is specialized in the repertoire of 'Pays Gallo' (East-Brittany) where people speak and sing in Gallo (French dialect) (but we play also a very few songs from West-Brittany in Breton language). We play for concerts only (no fest-noz or dancing). We won the 'Golden Bogue' in Redon in October 2000 (accompanied singing championship).'
The CD Daou ha daou, released when he worked as a duo with violinist Fañch Landreau, is the other one I'll mention. Daou ha daou is a matter of an accordion and a violin by two former members of Skolvan. What you get is dance music as
might be heard in a Paris cafe as two musicians meet up there on a cold, rainy evening. No one's trying to be at all fancy here – just straight forward playing. 'Daou ha daou' translates from Breton, not surprisingly, as 'two and two', two master musicians playing two instruments. You get a tune from the Redon region, 'Le mauvais pére ('The Bad Father'), 'Maria', a riff off a Finnish song inspired by Finnish musician Maria Kalaniemi, and, one of my favourites, 'Les rats d'eau de St-Malo' which the musicians claim is a surrealist song about two hundred pigeons dancing in a circle at the bottom of a glass! And yes, there's a gavotte or two here.
Hurdy gurdy music from Breton? Cool! Jean-Pierre Lécuyer's Matin 1 is a lovely album of hurdy gurdy music that will get more than a few playings here in my Green Man office. Green Man has reviewed many, many groups and solo performers that use hurdy gurdies – Sinfonye, Blowzabella, Whirling Pope Joan, Susan McKeown, The Duelists, Shave the Monkey, the Jez Lowe Band, Medieval Baebes, Garmarna, Freyja, Prego, Eel Grinders, Hedningarna, Athanor … The list goes on for quite a few more!
However, this is the only Breton CD from Keltia Musique that features a hurdy gurdy as the main instrument! It is lovely music, but is it the hurdy gurdy really part of Breton music? Good question. A Guide to Music in Brittany on Ceolas says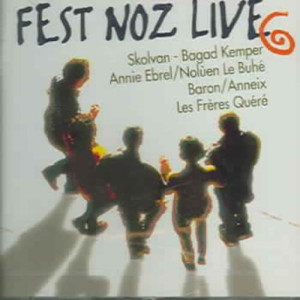 'This instrument has been found throughout Europe since the Middle Ages. Its period of greatest development in France seems to have been the 18th century when it was a popular instrument of the court and aristocracy. In France the areas of Bourbonnais, Berry, Auvergne and Upper Brittany have been particularly active areas for this instrument in more recent periods. A current revival began in Brittany in the 1950s with the use of the hurdy-gurdy by Celtic Circles ("cercle celtiques") of Rennes, St. Malo, Penthièvre, St. Brieuc and Dinan. This instrument remains a part of the traditions especially of northeastern Brittany where it is played for dancing, for wedding festivities and informally for local festivals.' OK, so it is. What the hurdy gurdy brings to Breton music is a medieval feel – even, as my wife notes, a slightly haunted feel – that makes the music seem much older than music played on a violin or on the pipes. And much of the material on Matin 1 certainly feels old, very old.
Unlike much of the music that Nigel Eaton does, be it with Blowzabella, Robert Plant, or own his own, which sounds modern, this really does sound traditional. Now some of it ain't very old, i.e., 'Bonaparte's retreat' which Jean-Pierre thinks is American in origin, but which I believe has no known origin. There is lovely Breton material here such as 'En Soirante Suivie De La Petite Danse' which has weird, rather haunting vocalizations on it, and 'La Barrique d'Amontillado' that has very nice guitar and percussion work. The only thing missing here a gavotte or two! Like everything else that's been reviewed here, I can wholeheartedly recommend this CD. It's faintly possible that Keltia Musique has put out a less than superb CD, but doubt it as everything I've heard from them is truly outstanding!
I've touched upon but a few of the Breton bands that one can find on CD these days. But what if you want a broader sample of what's going on in Breton music these days? The answer is quite simple – get a collection, or better yet, get two! As luck would have it, Keltia Musique has produced two fine collections, each distinctive enough to require purchasing. Fest Noz Live and Les musique de Bretagne are the two collections I'll be discussing. Fest Noz Live is the more interesting of two. It was recorded at Bannalec and Quimper in the fall of 1996, featuring some of the top fest noz artists. The band Skolvan have added a drummer and trumpet player here, and their sound is altogether more rounded and less rough than on some of their other recordings. Annie Ebrel and Noluen Le Buhe, and the Freres Quere handle the kan ha diskan (call and response), while Bagad Kemper provides their usual riotous music. Fest Noz Live is indeed a living tradition at play! It's worth noting that only Skolvan and Bagad Kemper are well known outside of Breton, but the other performers (Annie Ebrel, Nolüen Le Buhé, and Les Freres Queré) are quite good in their own right.
Les musique de Bretagne is perhaps a bit more mainstream and less rootsy in its selections, as it has both Alan Stivell and Patrick Lefebvre on it. Fine artists they are, but there's lots of recordings by them, so why include them here? Pick this CD up for the more obscure artists such as the Goadeg Sisters whose kan ha diskan work on 'Ar Plac'h diw Wech Eureujet' will chill the marrow of your bones. It was recorded when all of the sisters were over seventy years of age. Likewise there're wonderful version of 'Ronds de Saint Vincent' here that Jean Baron (bombard) and Christian Anniex (binou koz) do. Truly bliss.
There's eleven CDs (and dozens more by Keltia Musique that I didn't cover here) and all are well worth hearing. Some of these CDs have English and French liner notes, some are only in French. Collectively, there's some ten or better hours of listening pleasure in these CDs, so buy them all and spend an entire day dancing about your flat. You won't regret it.
[Update: Bagad Kemper and other bands published by Keltia Musique are available on many streaming platforms.]