We keep our cats as happy as we can. — Anna Nimmhaus
I woke well before dawn as I wanted to watch the Northern Lights, which have been particularly outstanding lately. Though none of the humans save Tamsin, our Hedgewitch, on the Estate joined me, but several of the Irish wolfhounds that guard our livestock accompanied me as well and even some of Tamsin's owl companions flew low overhead. We, well at least we humans, found them fascinating as the wolfhounds and owls seemed to be playing a rather complicated chase game that even Tamsin admitted she hadn't even a clue to what it meant.
We later had breakfast back in the rather cozy Kitchen nook created originally for a few members of the Neverending Session to play in the Kitchen – thick cut thrice smoked applewood bacon, blueberry waffles with butter and maple syrup, tea for me and Tamsin as well, and Border strawberries, the ones that start red as blood and turn white as bleached bone, as well. We both felt like in need of  a very long walk to work it off, or a long nap … I however needed to put this together so both choices were put off for later consideration!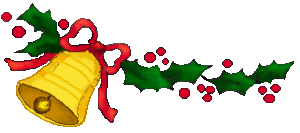 Let's start off the book reviews this time with a look at Charles de Lint's Newford Stories: The Crow Girls. Of all the immortal shapeshifting being that inhabit the Newford stories, the most charming at least for me are Maida and Zia, the two crow girls, who look like pinkish teenagers all in black naturally. After you read Cat's review, you can experience them first hand in A Crow Girls Christmas written by (obviously) Charles de Lint and charmingly illustrated by his wife, MaryAnn Harris.
He next offers us a review of one of his yearly readings: 'Jane Yolen has set The Wild Hunt in the dead of winter, a winter where the weather is very, very bad — as bad as it will be at Ragnarok itself. The story told here is that Herne the Hunter, He Who is The Lord of Winter, is battling… a cat… a rather small cat at that. Ahhh, but not just any cat.'
Eric has a cozy of sorts for us: 'Adding a new dimension to a real figure adds a kick to historical fiction. The key is to cast the person plausibly, if the historical feel of the fiction is to be kept. The role doesn't have to be something that the person actually would have done, just something that the character can fall naturally into as the book progresses. In The Queene's Christmas, Karen Harper strives to graft the role of detective onto the Queen. Somewhat difficult to swallow at times, but the overall effort is a good one.'
Grey says 'When I was a teenager I often repeated these lines to myself as a kind of charm. It wasn't that I expected them to make something happen; the words were a "happening" in and of themselves, and just saying them put me into the middle of it. They were a door into Susan Cooper's The Dark is Rising cycle, one of the most compelling stories I had ever read. The story compels me to this day, and I continue to re-read it every few years.'
Henry Glassie's All Silver and No Brass: An Irish Christmas Mumming is a wonderful book says Jack: ' What Glassie did in studying the Irish Mummers is the neat trick that any ethnographer wishes he or she could do: he gained access without going native, so he could ask questions only an outsider could ask. And ask he did! He asked and received tales about the mummers, their performances, the way mumming used to be in the old days, and the meanings of mumming. Mumming comes to life in a way that will reward both the general reader interested in a fascinating story and any serious student of Celtic folklore.
Jack also has a rather unlikely book with a winter holiday tie-in, Firecrackers: The Art & History. 'Did you know that American newspapers were collected during community paper drives and shipped to China, where they were used as the paper wrappings for firecrackers? Or that Christmas, not the Fourth of July, was until the 1930s when firecrackers were set off in the American South?'
Lis has a special treat for us and tells about Pool Anderson's The Complete Psychotechnic League, Volume 1 in detail: 'In the aftermath of World War III, with restoration of peace and order, and the efforts to cope with the nuclear fallout, a new science of the human mind is secretly invented. Its inventors and those who study and work with it aim to create a stable, new, human civilization, that will ultimately prevent war wrecking civilization. They also want a civilization that protects the maximum freedom of individuals while preventing the nationalism and fanaticism and power hunger that ultimately crushes that freedom. Achieving this requires a certain amount of ruthlessness, and absolute secrecy, and the dangers in that are fairly obvious. Poul Anderson largely abandoned the series after the 1950s, both because the nuclear third world war hadn't happened, and because he was losing his naivety. These are good stories despite that, and the characters are complex and realistic, as Anderson characters remained throughout his career.'
Her second review is of a novel just out, The Red Scholar's Wake by Aliette de Bodard: 'Xich Si is a tech scavenger, working out of a not very prosperous port of the An O empire. She just wants to support herself and her daughter in relative safety and comfort. On one ofher scavenging expeditions, she is captured by pirates and expects that the best she can expect is to be sold as a bondsperson. When the avatar of the mindshp that captured her comes to her cell, she expects worse, but gets a surprise she couldn't anticipate. Rice Fish, whose wife, Huan, the Red Scholar, was killed in the fighting, wants Xich Si's tech skills, to help find evidence of who really killed Huan. And to protect Xich Si while she's doing that, they need to marry. Just a business arrangement, Rice Fish assures her. Xich Si agrees because the only alternatives are worse. Soon she finds that Rice Fish is an idealist trying to salvage what she and Huan were building, and that she needs to navigate her way through pirate culture, pirate politics, an increasingly complicated relationship with Rice Fish, and negotiating with officials of the An O and Ðai Viêt empires'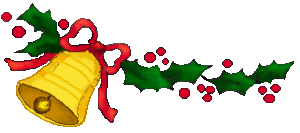 Cat loves this not so traditional Christmas film: 'Once upon a Christmas season, there was a television show called How The Grinch Stole Christmas. A television show that explicitly had a message that Christmas was neither a celebration of the birth of Christ, nor was it something that comes in a box, but rather is a matter of remembering that we hold each other in our hearts. Warm, fuzzy, and aggressively secular. In 1966 no less!.'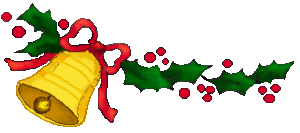 I've been looking for an article I remember being in The Sleeping Hedgehog on eggnog on how it came to be a tradition here maybe forty years back but I can't find it. What I do have is Jennifer Stevenson's recipe for eggnog for Stay Home Egg Nog Fluff as she calls it so you can try it out in your drink making.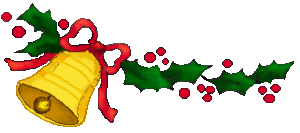 Christopher has, though it's no surprise, a glowing review of a beloved holiday favorite. 'Perhaps it's the season, or the utter magic of Van Allsburg's talents, whatever the reasons, the Twentieth Anniversary Edition of The Polar Express appears luxurious and incandescent.'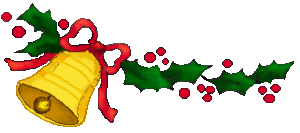 Gary was a bit surprised that he enjoyed a Christmas-themed album, Joyeux Noël, Bon Chrismeusse, by various artists. 'This six-track EP puts a Cajun and Creole spin on some Christmas classics and tosses in some South Louisiana originals with a holiday theme, all done up in Acadian French with mostly traditional instruments.
Jack reviewed an album of traditional Welsh music, Cass Meurig's Crwth, that has but a tangential connection to the winter holidays, but we couldn't resist including it here. 'If you like traditional instrumental medieval Welsh music played with skill, grace, and a lot of energy, you'll love this CD. If you like traditional instrumental Celtic music of most any sort that has fiddles in it, give it a try too. I've played it a half dozen or so times in the past few months – it's that good!'
Jayme gave a mixed review to Donal Hinely's Midwinter Carols, an album played on the glass harmonica. 'This is, I would say, the perfect CD to have playing in the background during a Christmas party or holiday gathering. It's unpretentious and familiar on some deep level, but the look of fascinated confusion on listeners' faces once they realize they're listening to something unworldly may turn out to be the real treat for the host.'
Lars found Johnny Coppins' Keep the Flame suitable for the season, if a bit abbreviated. 'If you are looking for something soft and soothing to listen to while preparing for Christmas, Keep the Flame may well be what you are looking for. Clocking in at just over 28 minutes, it is a bit on the short side, but of course you can always put your CD player on repeat.'
Naomi was transported by the music on Caroline Peyton's Celtic Christmas Spirit, considered by some to be one of the best holiday music recordings ever. 'Featured on this CD are 11 tracks containing traditional Irish carols, combined with vocals so ethereal that you'd swear their origin was not human. Further blended and offset by haunting instrumentation, this disc will transport your soul to the true meaning of Christmas.'
She was less pleased by John Harbison's Six String Christmas, which she found bland. 'All the tracks are played to perfection; and, if all you wish to hear is the guitar, then this is for you. I prefer to hear other instruments and the occasional vocal, as well, though. But as I said, mixed in with the rest of our holiday favourites, all tracks played randomly, it ought to blend in quite well.'
No'am was less than thrilled by Tommy Sands' disc To Shorten the Winter. 'This disc presents 55 minutes of attractively presented songs, led by Sands' warm tenor, and accompanied by a sympathetic backing of guitars, organ, pipes and percussion. It's a competent noise that is relaxing to listen to, but doesn't force itself upon the listener – faint but damning praise. This disc can function as more than adequate background music, but there's no one song which makes the listener sit up and say "Wow, that was a great song!" '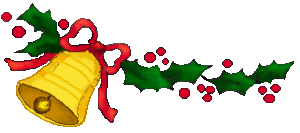 I know that theThe Winter Solstice just passed, but let's still have our annual story about that sacred event, Jennifer Stevenson's 'Solstice' about a small-time rocker — well, listen to it as told by the author to find out what happens to her on that night, or if you prefer to read it, you can do so here.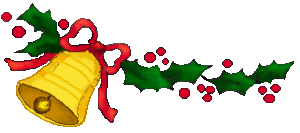 Ysbaddaden and his stumped tail black coated yellow eyed brood are telling me that 'tis time for their eventide feeding, so I'll take your leave now. Now where did the kitchen staff put that leftover smoked duck from last night? Ahhh, there it is! Let me feed them and I'll see about some music to leave with you after their feeding, so one moment please…
I'm thinking that I mentioned here a few months back that I had been playing a concert recording by Skara Brae, The short-lived Irish trad group which the sorely missed Mícheál Ó'Domhnaill wa a member as he was of a number of bands including  Nightnoise, so I'll finish off with a set of tunes, 'Ar A Dhul Chun' and 'Chuain Dom', from that performance. And I've no idea why they didn't get a commercial release of this performance as both the music and the production are quite fine indeed.