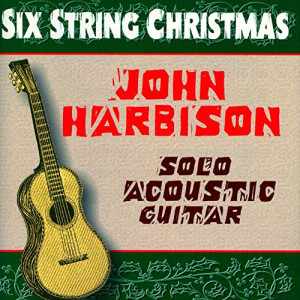 Naomi de Bruyn wrote this review.
The best word I can think of for this CD is "quaint." It is nothing more than a single acoustic guitar, and seventeen Christmas carols being expertly played, with rather original additions included in the tracks.
While I did enjoy Harbison's efforts, I honestly don't see myself playing this one very often. Not unless I put it on with a few other discs and hit the "random" button. And it is not for lack of skill, just that I personally find it rather unexciting. I'm sure there are acoustic guitar devotees out there who would love it, as John does have incredible control of the strings.
According to his web site, John is the finger-pick guitarist regarded as "the best thing to happen to Washington since they paved Wisconsin Avenue." While this may be true, his latest recording doesn't really do anything for me. There are no vocals, just the guitar, which could perhaps make it stand out from the rest. Although "Greensleeves" is an evocative rendition, it doesn't last forever. "Silver Bells" has the addition of a run on the guitar that mimics bells ringing, which I thought was kind of different. However, these are all songs I've heard innumerable times, and this is just a blander version.
All the tracks are played to perfection; and, if all you wish to hear is the guitar, then this is for you. I prefer to hear other instruments and the occasional vocal, as well, though. But as I said, mixed in with the rest of our holiday favourites, all tracks played randomly, it ought to blend in quite well.
(Adelphi Records, 2000)