Fuck every cause that ends in murder and children crying. ― Iain Banks' Against a Dark Background which may or may not be a Culture novel.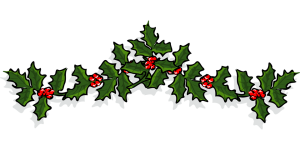 There is a sharp edge in the air that reminds you that the dark winter months are still upon us but there are always warm places in the Kinrowan Estate building where one can be comfortable, such as the kitchen!
With the sun shining through the windows into that hallowed space, enticing smells of baking on the air, and quite pleasant Nordic music being played by the Neverending Session — including a hardanger player — who have taken up residence there in a cozy corner near the fireplace, it was no wonder that the staffers kept dropping by to see if they could cadge a treat … Me, I'm eating a grilled cheese and ham breakfast sandwich with cheddar and raclette  and thin sliced smoked Lincolnshire ham slathered with French onion jam between in an oversized American style biscuit.
I had a shot of Pappy Van Winkle straight up from the flask I had on me with my breakfast. The Coyotes, an American band that played here a few months back, had sent Ingrid, our Estate Steward, several bottles of this superb bourbon in appreciation for the time they were here, along with a note that I and Reynard should get one of the bottles. Though a whiskey drinker by choice, this particular drink is bloody fine!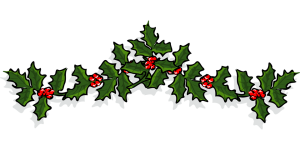 Cat starts off our book reviews with a look at Charles Stross' The Halting State, which he says 'is the best near future thriller I've read since first encountering John Brunner's The Shockwave Rider nearly thirty years ago. Indeed I'm quite surprised that it's being marketed as sf genre fiction and not as a mainstream novel! Like Brunner's novel, The Halting State is a clear and logical extrapolation of current technology pushed a mere decade into the future. And like Brunner's novel (which deserves to be read by anyone who cares about what technology can do to a society), Stross' novel presents a society both like and quite unlike our own.'
Next he looks at Walter Jon Williams's This Is Not a Game: 'All of us in one manner or another are storytellers, so I was intrigued by the idea of a novel that told the story of Dagmar, a woman who runs ARGs (augmented reality games) hence her being called the puppet master, to be very appealing. She runs these ARGs for Great Big Idea, a company founded by two of her university friends who were deep into role playing games where they were all in university.' See what happens when the game merges with real world politics.
We're very fond of works of Roger Zelazny here and April has a look at a work about his longest work: 'Roger Zelazny's Amber series spans three decades, ten volumes, several short stories, a RPG, graphic novels and even a recent revival attempt (John Betancourt's Dawn of Amber series). Packed into those original books and stories is a wealth of characters, settings, items and plots — far too much minutiae for any but the most die-hard fan to remember. And that's where Krulik's The Complete Amber Sourcebook comes in. The Sourcebook is not for someone who has not read the entire series, as spoilers are literally everywhere. Krulik assumes an audience already familiar with the core set of books.'
Grey looks at a work quite deep in editors (Teya Rosenberg, Martha P. Hixon, Sharon M. Scapple and Donna R. White)  but a reasonably short and I must say poetic title, Diana Wynne Jones: An Exciting and Exacting Wisdom. You'll find that her review is excellence in writing indeed!
Kathleen looks at at an academic work with a rather longer title than the previous work but just one writer, to wit Charles Butler's  Four British Fantasists: Place and Culture in the Children's Fantasies of Penelope Lively, Alan Garner, Diana Wynne Jones & Susan Cooper. Like the previous review, her superbly written in-depth review looks at both the strengths and weaknesses of this work.
Marian looks at a trilogy by Jane Yolen that deserves to be a classic. First up is 'The Books of Great Alta, which is the compilation of Yolen's two books in the series, Sister Light, Sister Dark and White Jenna. It is the story of the women of Dale, who worship Great Alta, the mother goddess and what happens to them for better or worse.' If you've read these already, then do read Marian's review of  the final volume, The One-Armed Queen, but otherwise do not as it has major spoilers about what happens in the first two novels.
Robert says that 'A Confederation of Valor' is the omnibus edition of Tanya Huff's first two novels in the Confederation series, Valor's Choice and The Better Part of Valor. They demonstrate that Huff, whom I first encountered as a writer of sharp, witty urban fantasy, is equally at home in the realm of military sf.'
The late Iain Banks, best known for his Culture novels such as The Hydrogen Sonata and Surface Detail, decided to ask his publisher for money to sample the smaller whiskey distilleries in Scotland. The resulting book, Raw Spirit: In Search of The Perfect Dram was given a rave review by our Cornish-based Michael, who aptly notes that 'This review was written over Hogmanay 2003, under the influence of Ardbeg and Glenmorangie Port-Wood Finish, both of which, I'm delighted to report, meet with the approval of Mr Banks.'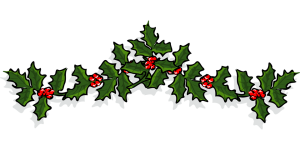 Gary has a recipe of sorts for what he considers the perfect winter comfort food: khichdi. 'Khichdi is a South Asian dish that at its simplest is rice and lentils cooked together into a type of porridge. In fact it's rather like the East Asian comfort food congee with the addition of pulses, in that it's a blank slate for whatever flavors you want to color it with. And whatever degree of spiciness!'
Giving the lie to winter, Jennifer offers us La bruja te prende fuego, or, The witch sets you on fire, a next-level margarita that uses mezcal. Be careful, friends. This stuff is nothing to mess with.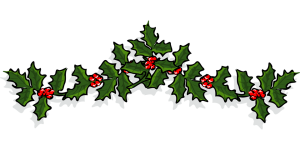 Cat looks at a Doctor Who adventure beloved by many fans of the series: 'The Talons of Weng Chiang featured Tom Baker, one of the most liked of all the actors who've played The Doctor, and Leela, the archetypal savage that the British Empire both adored and despised, played by Louise Jameson. The Victorian Era is something that British have been fond of setting dramas in, well, since a few years after the era ended. Doctor Who has had stories set in this era myriad times.'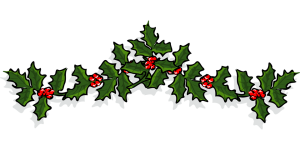 Robert brings us the beginning of a series by one of the comics creators who turned the medium on its head: 'Matt Wagner was one of a generation of writers and artists who essentially remade comics in the 1980s. This does not count R. Crumb and the others who opened comics up to new modes of expression (and content) in the 1960s, or the singular examples of outrageousness such as Krazy Kat and Little Nemo that have inhabited the comics world since its beginning. (And one wonders when that might actually be — Gustave Doré? Francisco Goya? Egyptian tomb paintings? Lascaux and Altamira? There's quite a deep provenance here.)' See what he has to say about Wagner's Grendel Archives.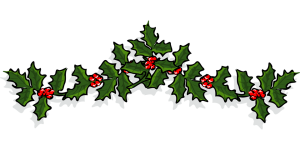 All Steeleye Span this time. Iain, our Librarian picked his favourite recordings by them.
Deborah says she soothed her soul after Back in Line (see below for the gory details) by switching over to the Steeleye anthology, The Lark in the Morning [Hark! The Village Wait (1970), Please To See The King (1971) and Ten Man Mop Or Mr. Reservoir Butler Rides Again (1971)] — 'This does not only what I wanted, but what I expected of it: it brings me the best of Steeleye Span, done properly.'
Heed the words of Gereg as regards this album — 'Absent friends Bob Johnson and Peter Knight may have returned to the fold, but the sound is new and unique. From the opening chords onward – crisp, smooth, and electric – you know that this is not your first-generation Steeleye album. And although Sails of Silver was originally slated to be a sort of triumphant return, the listening public did not respond well to the sound. The album was a commercial failure. And that's truly a shame. Because artistically, it's a distinct – and quite distinctive – success.'
Want a really good look at their early recordings? A Parcel of Steeleye Span — Their First Five Chrysalis Albums 1972-1975 contains Below the Salt, Parcel of Rogues, Now We Are Six, Commoner's Crown, and All Around My Hat! I got to review that impressive set (2009) which is taken from some of their early albums. As Iain says  here,  'So the bottom line is that this is a near perfect introduction to one of the finest folk rock groups ever to grace Albion. Hell, you even get to hear the original recording of the song which they end nearly every concert with — 'All Around My Hat', off (obviously) the album of the same name.'
Lars reviewed Winter:  'Folk rock and Christmas always seem to go well together. There is a long line of successful seasonal albums incorporating singers and musicians from that field … So it should not come as a surprise to anyone to find Steeleye Span joining the Christmas-album force. After all they had their first hit with a song in Latin telling about the birth of Christ, Maddy Prior has already explored the territory with the Carnival Band, though with medieval instruments, and the newly recruited Ken Nicol played a crucial part on the Albion Christmas album of 1999.' Not sure about you, but I like to pick up one Christmas album every year to add to my collection, and this sounds like an essential buy!'
Lars  also reviewed Bloody Men and he posed a question in doing so — 'It is lovely to have Steeleye Span back in business again, with what seems to be a stable line up. After all this is their third studio album in a row with the same five members, something we are not used to. And with it also being the third studio album in two years, they are close to the production pace we saw from them at their very beginning, some 35 years ago. One of the problems with listening to new albums from old groups is that we each have our favourite era of those groups' history. Any new product is always compared with those 'classic albums'
Michael looks at two albums from the same time, with the first up being Storm Force Ten [which] came out in 1977, the year preceding the 'final' split, and from the opening track 'Awake Awake', it is apparent that Steeleye trademarks such as tuneful and memorable songs adorned with gorgeous harmony were still to the fore. Hart, Prior, Carthy and Kirkpatrick each have distinctive voices that work well en masse, and the swirling accordion sounds as much at home in the arrangement as the fiddle work of yore.'
Steve weighs in on Present — The Very Best of Steeleye Span (2002) — 'It is a double-album, one CD coloured blue and the other brown (if there is a significance to that, I'd love to know what it is) with interesting sleeve notes by Maddy, Bob and Peter. (The words would have been good, too, guys!). The lineup is close to that of the 'glory days' — Maddy Prior (err, who else?) on vocals, Bob Johnson on electric guitar and vocals, Rick Kemp on bass and vocals, Peter Knight on fiddle and vocals, and Liam Genockey on drums.'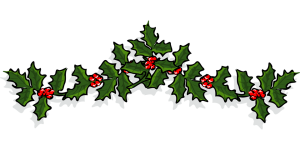 Our What Not this time is a look at the birth of the Penguin Cafe Orchestra: 'Some groups form in school or college, some grow out of teenage friendships and others from "musicians wanted" ads; nearly all of them are formed with the initial idea of sounding like somebody else. None of the above applies to the Penguin Cafe Orchestra. Nor, for that matter, do most other generalisations about how modern music is and should be made, or why.'  You can read the entire Independent article here.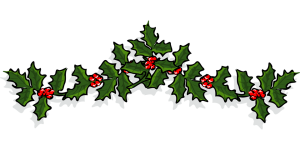 So let's end with some music by Steeleye Span, to wit 'Long Lankin' performed at the Fairport's Cropredy Festival fifteen years ago on a warm August evening. It's Child ballad number ninety three, not well known in the States but popular in Scotland and Northumbria.