Most times we only see things for the way we are. But we're good at lying to ourselves. Sometimes we need somebody who's not living in our skin to point out how things really are.  ― Charles de Lint's The Mystery of Grace

What am I listening to? Well it's a choce live performance of ''Jenny Rocking The Cradle' by De Dannan at the Canal Street Tavern in Dayton, Ohio nearly thirty years ago. This is before the band split into two, each faction not speaking to the other, with only a different spelling of the name as a way of telling them apart. As of five years ago, both bands were still active, and both are very much worth hearing live if they perform in your area.
There's a not-at-all-gentle wind driven freezing rain battering itself against Kinrowan Hall on this rather dark afternoon. Needless to say there's lots of Estate staff here in the Library — some reading, some holding conversations, some even napping as we we don't have the usual Library rules here but everyone's respectful of not being too loud. Even Ysbaddaden and his feline kin  aren't raising their voices here as they're all curled up near one of the patrons.
So let's see what our staffers have for reviews for you this Edition; the Coda this time will be of a Celtic Music nature as well as you'll see see when you get to it…
Craig brings us a look at an anthology on an American icon, Cliff  'Oats'  Williams' One More Train to Ride: 'What does the average reader really know about the culture of the American hobo? Mostly they keep themselves out of sight due to the misdemeanor status of actions necessary to their survival (e.g., riding on freight trains). Still, there are hundreds of transients constantly traveling, making their way back and forth across the country — riding trains, working where they can, taking handouts, and just enjoying the freedom from society's strictures.'
Denise takes us into uncharted territory (uncharted for GMR, at least) with a review of three romance/fantasy novels. Alas, the prospects don't look good: 'Mary Sue (n.) : (1) A type of story where characterization, plot and theme is supplanted by the author's quest for his or her own wish fulfillment. (2) any character that is a thinly disguised idealized version of the author when the story suffers from such usage. The term is almost always derogatory.'
Robert was fairly enthusiastic about three chapbooks from small presses, to wit: Jack Vance's The Kragen; Thomas M. Disch's The Voyage of the Proteus: A Eyewitness Account of the End of the World; and Cat Rambo and Jeff VanderMeer's The Surgeon's Tale and Other Stories: 'You may recall that we here at GMR are extraordinarily fond of the small presses that publish so many of the things we discuss. We are fond of them because they bring us all-but-forgotten classics, exciting new works from important writers, and challenging new voices, all in attractive new editions — as witness the group of chapbooks that I have on my desk right now, representing successive "waves" in the history of speculative fiction.'
Robert brings us a look back at early — well, fairly early — Charles de Lint, with reviews of two of his novels set in and around Tamson House. First is Moonheart: 'Moonheart may very well be the first novel by Charles de Lint that I ever read. I can't really say for sure — it's been awhile. It certainly is one that I reread periodically, a fixture on my "reread often" list. It contains, in an early form, all the magic that keeps us coming back to de Lint.'
And next is Spiritwalk: 'Spiritwalk is a loose sequel to Moonheart, a series of related tales, again centering around Tamson House and including many of the same characters. In fact, the House is even more important as a Place in this group of stories.'
And now, something that has never happened before here at GMR, as far as we can determine: two reviews of the same work, namely, Sky Captain and the World of Tomorrow. First, a very thorough, in-depth review from Rebecca, written back in the day: 'The hype began months ago. The first I knew of it was the full-page ads in my monthly comics. Then I caught the teaser on Apple's site. The concept caught me immediately: a movie in which everything but the actors themselves was created by computer. The more I found out, the more intrigued I became. Most of my friends were fascinated, too. We all agreed that, visually, this would be a terrific movie if things had been done even half-right.'
Next, from Robert, a more impressionistic review from someone who happened on the film by chance. Once again, Kerry Conran's Sky Captain and the World of Tomorrow: 'I'm not sure when or where I first ran across Sky Captain and the World of Tomorrow, but it has become one of my favorite "something to watch when I'm just up for some light entertainment" movies. (This is not a bad thing, and is no reflection on the quality of the film, as you'll see below.)'
As Valentine's Day approaches, Denise leapt at the chance to review some candy and beverages for this issue.  She dug into Lovely's Salted Cashew Chocolate Caramels, Starbucks' Cherry Mocha, Chocolate Chocolate Chocolate Company's No 3 – Dark Strawberry Champagne Truffle Bar, and Contadino's Pinot Grigio Vivace.
Some were hits – she says of the Vivace, 'Not too shabby for a fiver! Seek this out.' But there were some misses as well; of the No3 bar, she says 'The strawberry may not be overkill, but the total amount of sweetness is. Instead of being happy, I feel over-sugared.' If you're trying to figure out what do add to your holiday table, check our these reviews!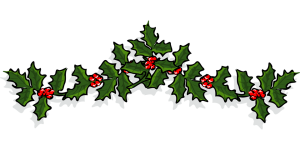 Cat looks at Live from Here, the show formerly known as A Prairie Home Companion, hosted by Chris Thile: 'Having sort of followed A Prairie Home Companion and the dreadful and frankly disgusting behaviour of Garrison Keillor, the very long time host and creator of APHC  before Chris Thile, Americana musician par excellence, took over. I listened to him in the early months of his hosting but it didn't impress me as it felt too much that Kellior was haunting it from offstage.' Now go read his review to see why he'll be listening to this show!
A new recording by a trio of superb musicians in the Americana tradition caught Gary's ear. He says of the album See You Around, by the group calling themselves I'm With Her, 'I don't think I'm going too far out on a limb here to predict it will be one of the top Americana albums of the year.'
Gary got some kicks out of an album called Don't Talk About It by Australian expat Ruby Boots. 'This is hard-rocking country, rooted in tradition but not afraid to sound modern.'
Author and musician Willy Vlautin has a new book out this month, and Gary reviews Don't Skip Out On Me … not the book, but the soundtrack album he wrote for it. 'Fans of Richmond Fontaine and of Willy Vlautin have a real treat in store with this book and its accompanying soundtrack,' he says.
Huw finishes us off with some Classical music. Not bein' a fan of anythin' more classic than my old pair of Wayfarers I know absolutely zero about this music, but Huw knows his stuff. He wuzn't in the best mood when he popped this rendition of Handel's Water Music / Royal Fireworks Music by Pierre Boulez and the New York Philharmonic in '…but, grouchy as I was when I put the disc into my CD player, I have to admit that I pretty soon found myself in a much more cheerful mood. There's no getting away from the fact that, cliché or not, this is wonderful music. Foot-tapping melodies, indeed!'

We stumbled on this older post in the British Library's Medieval manuscripts blog the other day. It's the sort of combination of the ancient and the modern that we love: an animation inspired by one of the library's Medieval bestiaries. Here is 'De Herinacio: On the hedgehog'.Do read the credits and visit the websites or Facebook pages of the blog and the animator!

Ysbaddaden and his brood are telling me that 'tis time for their eventide feeding, so I'll take your leave now. Now where did the kitchen staff put that leftover smoked duck from last night? Ahhh, there it is! Let me feed them and I'll see about some music to leave with you after their feeding, so one moment please…
I'm thinking that I mentioned here a few months back that I had been playing a concert recording by Skara Brae, The short-lived Irish trad group which the sorely missed Mícheál Ó'Domhnaill wa a member as he was of a number of bands including  Nightnoise, so I'll finish off with a set of tunes, 'Ar A Dhul Chun' and 'Chuain Dom', from that performance. And I've no idea why they didn't get a commercial release of this performance as both the music and the production are quite fine indeed.