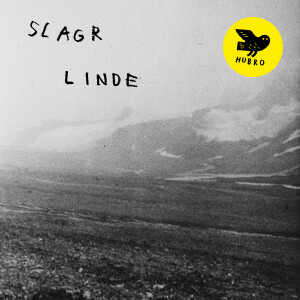 I last covered the music of the Norwegian trio Slagr on the occasion of their 2015 Ozella release Short Stories. Here's what I said in the opening paragraph of that review:
Slagr was founded in 2003 by hardanger fiddler Anne Hytta, who writes most of the ensemble's music. On Short Stories, the group's fifth release, she is joined by Sigrun Eng on cello and Amund Sjølie Sveen on vibraphone and glass harp. (Since this album was recorded, Sigrun Eng has been replaced on cello by Norwegian Katrine Schiøtt.)
Well, that album went on to be awarded the Spellemannprisen for best album in the open category. Since then they've recorded Dirr in 2018, an album I listen to but have not reviewed, and now Linde, both on Hubro. This new album continues Slagr's music in much the same vein, but it's perhaps even deeper, more meditative and contemplative than before, should such a thing be possible.
It appears that a major reason for that is that, where founder Anne Hytta, the fiddler, composed much of the music previously, this time cellist Katrine Schiøtt composed all of the music while she was on maternity leave. (For those of us in the United States in particular, I'll just leave that here, the concept of a musician getting maternity leave.) So just imagine the type of music that might be conceived (sorry, pun intended) in those circumstances – sleep deprivation and intense focus on nurturing and sustaining the life of another being who's entirely dependent on you, not to mention some pretty wild hormonal fluctuations.
The opening track "Glimmerskyer" (Glimmering Sky) is an amazing entry into this world, this mental and emotional state. Sveen begins with a lengthy iterative fugue on the vibes. At first it has the feel of a lullaby tune, but soon some sharp dissonances enter, and its six-beat rhythm goes on and on, slowly rising in intensity as it does so, giving the feel of contradictory emotions, nurturing and yet on edge. After nearly two minutes, Schiøtt's cello arrives with long bowed notes, calming but at times a bit ominous. Hytta's hardanger worms its way in with some edgy, skittery notes, then she briefly plays in unison with the cello before taking up a weaving counterpoint. The whole piece is a perfect meditation on any sort of circumstance in which you can feel simultaneously relaxed and a bit apprehensive.
The next track "Tåke" (Fog) takes a nearly opposite approach, opening with a repeated two-note arpeggio on cello, to which eventually is added a languid melody on fiddle with color accents from the glass harp; eventually this order is reversed, with the cello taking the lead on the elegiac melody and fiddle backing with fluttery arpeggios.
I think my favorite is "Søvnløs" (Sleepless). The hardanger tick-tocks like a bedside clock, the gently tapped vibes play ascending and descending triplets over and over like an anxious heartbeat, and the cello moans long notes that stretch across musical bars. It all perfectly evokes that half-dreaming, half-awake state in which we're simultaneously exhausted and alert as the night tiptoes by.
Each tune is more atmospheric than the one before. The effervescence of "Etterglød" (Afterglow) gives way to the lullaby-like Kime (which may be a name), the hypnotic "Legende," to the brief, playful "Linde" (definitely a name!) finishing with the equally brief and sweet "Voggesang" (Lullaby), with cello, fiddle and vibes joining in the simple melody in unison.
With strong ties to folk motifs, structures like European chamber music, and a colorful sound palette that evokes the cold north as well as the the equatorial regions that give us gamelan and marimba music, Slagr's music is a timeless antidote to our fixation on immediate gratification and scattered attention. As the liner notes say, "Slagr is archaic, but at the same time radical." Highly recommended.
(Hubro, 2022)