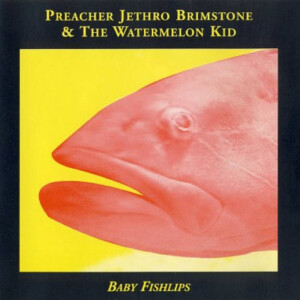 Did you know that the Pogues were originally going to be called The Men They Couldn't Hang? (And their very weird movie Straight to Hell suggested their idea of what the American West was really like!) Well, history was slightly different and The Men They Couldn't Hang were instead the band formed in 1983 by former buskers – is there such an animal? – Phil 'Swill' Odgers, Jon Odgers, Stephan Cush, Paul Simmonds, and – surprisingly – a woman named Shanne Hasler who if the photo in the The Night of A Thousand Candles CD is any indication, a dead ringer for Caitlin O'Riordan of the Pogues. (Caitlin O'Riordan would later marry Elvis Costello who signed TMTCH to his Imp label. Schodingers kittens were very busy back in the early Eighties!) Originally they were considered part of the punk scene with the Pogues – and Hasler – my, this gets very weird – was a member of the Nipple Erectors that Shane MacGoawn founded before the Pogues, my take is that The Men They Couldn't Hang very quickly develeped a style of rockish folk heavy on socialist and working class themes and drawing heavily from a romanticized version of the American West.
The Men They Couldn't Hang still exist and Baby Fishlips seems to be a sproutling off that group. (There was a group called Liberty Cage that had a brief existance in the mid Nineties. If the CDR of a Liberty Cage concert I was sent from a member of TMTCH listserve is a fair representation of their sound, the group sounds exactly like TMTCH!) The Men They Couldn't Hang featured inteligently written lyrics clearly sung with instrumention strong on solid guitar work. Not that there weren't lots of other instruments – I count medlodia, tin whistles, uillean pipes, mandolin, trumpets, clarinets, saxophones, keyboards, drums, other percussion, and a few other things on their albums. The Men They Couldn't Hang are certainly one of the best folk rock bands ever created, period. Indeed they're so good that I'd personally book 'em if they ever made their way across the Atlantic Ocean!
Credited to reacher Jethro Brimstone & The Watermelon Kid, it's actually by Philip Odgers and Paul Simmonds. So how does this CD differ from their work as part of TMTCH? My wife says it sounds sparser and a bit cleaner. Odgers and Simmonds are the principle players here with Mick Thomas being credited (guest vocalist) on "The Trigger" track. It's amazingly full given that there's only Odgers and Simmonds. It's some of the finest ballsy harmonizing I've ever had the pleasure to hear – they must be truly awesome live!
The group's psuedonym makes sense as many of the songs have a definite feel of the old American West. For example, "A Mountain in Navare" which is playing right now, seems like it should have been made into a video with Johnny Cash wandering around in it. The lyrics are not what sets the tone, it's the voices of Odgers and Simmonds combined with the their tastefully restrained guitar playing that invokes the feel of that long-gone era for me.
Almost all of the songs are written by Simmonds/Odgers/Simmonds except for "Barrett's Privateers" which was penned by Canadian musician Stan Rogers. It's a great version with one of the lads – I'm not sure which one – doing a solo vocal on it without any instrumental backing at all! The refrain of "God Damn It All" of the last of Barrett's Privateers certainly rings true.
When I look back on the thousands of CDs that Green Man Review will have gotten this year, I will clearly remember this CD. Many of the others – the good, the bad, and the indifferent – will be but a blur in my memory, but Baby Fishlips will stand out clearly in my memory. If you haven't yet heard The Men They Couldn't Hang, this is more that fair introduction to them. Buy Baby Fishlips and then go get every TMTCH CD you can lay your hands on. If you live anywhere in the British Isles, go see them live when they come anyone near you!
(Twah!, 2000)