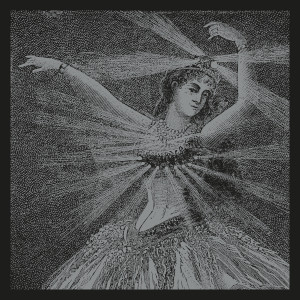 Fans of the influential indie rock band Neutral Milk Hotel have cause for celebration, as Merge Records releases a substantial box set titled The Collected Works of Neutral Milk Hotel on vinyl and digitally. There may be some ambivalence among those fans, though, because NMH is one of those bands whose fans are fanatical enough that such a box set will be irresistable to them, even though they probably already have purchased multiple copies of its main components.
Neutral Milk Hotel was one of several musical projects for Louisiana native Jeff Mangum, but it's the one for which he's probably best known and loved. He was a co-founder (with a couple of friends he grew up with in Louisiaia) of a music performance and recording collective called Elephant 6 that also included Apples in Stereo, Beulah, Elf Power, the Minders, of Montreal, and Olivia Tremor Control.
Neutral Milk Hotel was sometimes basically a solo project and sometimes a full band. Mangum only released two full-length album as NMH, 1996's On Avery Island and 1998's In the Aeroplane Over the Sea. If you were into indie rock in the mid to late 1990s, chances are you had and loved those albums. The latter one is sometimes touted as the best indie rock album ever. Listen to indie rock of the 2000s – The Decemberists, Beirut, Typhoon, and A Hawk and a Hacksaw come to mind – and you'll undoubtedly hear Neutral Milk Hotel's influence. Low-fi indie rock, a punk aesthetic, instruments that are unusual for a rock band like accordion and horns and something called "zanzithophone," stream of consciousness lyrics on universal themes, tape collage – these are some of the main elements of Mangum's music.
After releasing and touring behind Aeroplane Mangum broke up the band and went in a lot of different directions, from studying Buddhism to making field recordings of Bulgarian folk music. He occasionally made more music in the NMH vein, including a filmed concert called Live at Jittery Joe's. In 2011 he collected nearly all of the band's recorded output in a limited-edition box set. He self-released it under his own label. Now Merge is re-releasing it on vinyl and making it available digitally for the first time. As a more or less disinterested listener who wasn't a fan back in the day, to me this is the best part of the box set. Mangum's performances are intimate and exciting, just his forcefully strummed acoustic guitar, his impassioned vocals and his heart-on-the-sleeve lyrics.
But there's a lot more to enjoy It's a very generous set, packed with music and extras:
On Avery Island as a double LP in a deluxe gatefold, the record expanded to include the full-length version of "Pree-Sisters Swallowing a Donkey's Eye."
In the Aeroplane Over the Sea LP in a deluxe gatefold jacket.
Live at Jittery Joe's 12-inch full-color picture disc. Recorded in Athens, Georgia, in 1997, this is the first time this performance has been included in the box set. This is a solo acoustic set of on-fire versions of songs from the two LPs.
Two 10-inch EPs, Ferris Wheel on Fire and Everything Is. Ferris Wheel was recorded by Mangum in 2010, consisting of mostly acoustic versions of songs from the NMH era that were never officially released. Mangum said he was inspired to record some of his unreleased songs after listening to a set of Vic Chesnutt reissues and realizing how much he appreciated the bonus material, as a fan. Everything Is collects earlier recordings, spoken word ramblings, rough demos and the like, showing Mangum's deep punk roots.
Three 7-inch black vinyl singles. "Little Birds," with a previously unreleased 2014 live recording of this song inspired by a street preacher ranting against LGBTQ people, recorded in Prospect Park, Brooklyn, plus a studio demo of the same song; "You've Passed" / "Where You'll Find Me Now"; and "Holland, 1945" / "Engine."
Two 24×24 inch posters of album art.
There's just such a wealth of music here, from a deep well of sui generis creativity. If you were a fan in the 90s heyday of indie rock, you pretty much have to have this set. If you're not a fan yet, this deep dive into Neutral Milk Hotel will win you over. NMH was somehow of its time yet also timeless in its themes and presentation. I can't put it any better than the folks handling publicity for Merge did when they wrote, "There's a sense of music building a world in which words, phrases, images, and chord progressions echo and recur."
(Merge, 2023)