This omnibus, while detailing Celtic releases of an ensemble nature, finds three releases with their own individual approach, style and sound. The result is a mix of solid Celtic rock, experimental Celtic and medieval cum renaissance strains, and a novel approach to that most fettered and difficult of endeavours: the Celtic Christmas album.
Glengarry Bhoys are a Canadian Celtic rock band that packs a fair amount of punch. They blend more abrasive Celtic rock workouts in the Horslips/Wolfestone mould with quieter more lyrical moments and straight traditional instrumental sets played as in a kitchen party with a down home intimacy. Musically their song arrangements balance all-out guitar rock attacks and more subtle moments. They are not afraid to pack the full wallop of marshal amps, fiddle, and bagpipes in 'Donald' complete with a nod to Horslips 'Dearg Doom' guitar figure in the introduction, and a rocking version of 'Star' better known as 'Star of the County Down'. An engaging rawness and lack of sophistication in their rockier moments works in their favour as they kick out in convincing fashion, while the gentler 'Tiree Love Song' shows a welcome restraint highlighting the songs' lyrical qualities. Shelly Downing's Fiddle set 'H is for Her' mixes Irish and Canadian styles with a lighter acoustic touch while the 'Mountain Road' set hints at dance elements behind the rock rhythm section and James Libbey's highland bagpipes out front.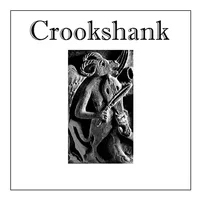 There is plenty of skill and imagination at work here and this is one of Mountain Road's best attributes. For the casual listener this is an engaging and fresh new look at a very popular slant of Celtic music and for the fan it's what the doctor ordered.
Crookshank hail from Seattle and feature members of various outfits including Stonecircle and Telynor and others. It is a cosmopolitan band with members of American, German, and Indian extraction, so it is a mixed bunch. Musically too it is a wild card, mixing world styles with Celtic and medieval cum renaissance flares. Instrumentally, with fiddle, flute, guitar and percussion, it recalls John Renbourn Group mixed with Kornog and Kila slants. Their debut EP Crookshank is a three-track 'taster' that shows a band in control of its sound, inspiration, yet not quite reaching their full potential as yet. 'The Unpleasant Night' a traditional song features Beth Kollé out front ably supported by Davey Axtell's backing vocals; her voice sounds fresh and different. The arrangement of 'John Barleycorn' recalls The Renbourn Group at times, although Davey Axtell's vocal recalls Paul Espinoza of Californian Celtic outfit Golden Bough more than John Renbourn. 'Japati', the sole instrumental track, again hits at fusion ideas mixing Indian percussion with semi classical flute and violin playing and rhythmic Planxty-like guitar and cittern lines. This is where Crookshank shows the most promise, blending Eastern Classical, Celtic and American folk and jazz idioms into a cultural melting pot – they are not quite there yet but this sounds interesting.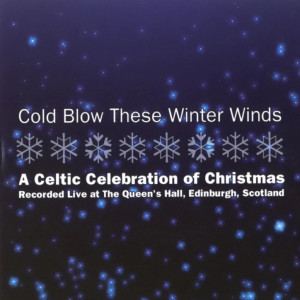 The idea of doing a Christmas album is in one way a surefire market seller but in another, it is a highly frustrating one. By that, I refer to the fact that the basic repertoire itself is limited to folk carols and Tin Pan Alley standards. Also there is the question of how to approach the project – does one adopt a 'bells and whistles' and all out 'Ho Ho Ho!' approach or go for something celestial, spiritual and stripped down? That is the dilemma faced by Fraser Fifeild as he handles Cold Blow These Winter Winds, described as 'A Celtic Celebration of Christmas' and assembled by Rory Campbell of Deaf Shepherd and Old Blind Dogs fame.
Cold Blow These Winter Winds is a Christmas album with a difference – featuring a collection of Scottish musicians, singers and English guests like Eliza Carthy. It sets out to achieve and to demand playing at times beyond the Yuletide season. Using a stripped down approach for the song arrangements and instrumental backings, it achieves a sense of quietude where one can tune in to the emotions and feelings captured in the song choice. In this instance, it is thankfully devoid of the normal forced jollity found on the majority of Christmas albums – with not one bell-ringing Santa evoking 'Happy Holidays' in sight.
Cold Blow These Winter Winds works on a more cerebral plain. That is not to say it is a dance record; far from it but its more obviously folksy and rootsy approach pays dividends. It is a wintry album in sound, style, and subject matter. For a so-called Celtic Celebration of Christmas it is a sober, downbeat collection and is rather dour at times. The best adjective to describe it for me is bittersweet, due to the treatment of the songs' subject matter in most cases. One great example is 'Fairytale of New York' handled as a bluesy duet with Andy Lang on Shane McGowan duties and Corinne Polwart shining in Kristy McColl's role. This puts a new slant on McGowan's lovelorn account of chimerical fallout between two alcoholic lovers at Christmastime – that tends to be forgotten in the big singalong chorus in the Pogues almost Broadway epic-like production and the dreadfully fey cover by Ronan Keating and Moya Brennan which is a mismatch of colossal proportions. This one works better. Eliza Carthy's a cappella treatment of 'Dives and Lazarus' and Corinne Polwart's 'Balulalow' work on their emotional impact and the instrumental sets are likewise sparingly employed. Rory Campbell and David Milligan's whistle and piano duet in 'Christmas Tunes' is blithe and bare in equal measures. Cold Blow These Winter Winds far deeper than just aural holiday ear candy; listen to it in the height of winter for example. It reaches parts the standard songbook doesn't speak to anymore.
(Keltic Cross Entertainment, 2004)
(Crookshank, 2003)
(Green Linnet, 2004)