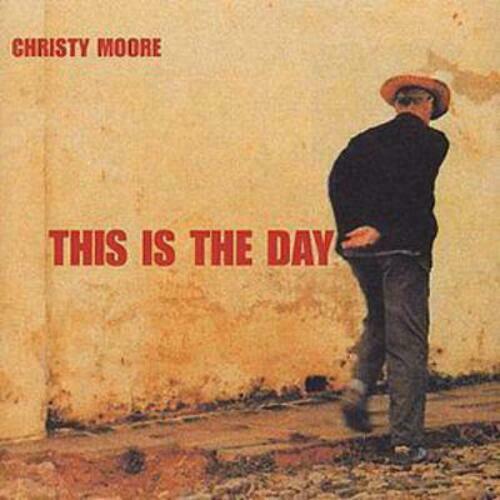 There are some singers who stay in your heart forever. To me Christy Moore is one of these chosen few. He was there in the legendary Planxty, he was the voice on the first Moving Hearts album, one of the best albums in my entire collection, and of course he has made a number of brilliant albums of his own.
On this new adventure he has kept it low key. Aided by Donal Lunny, also a former Planxty and Moving Hearts member, and Declan Sinnott, of Moving Hearts and also long standing support for Mary Black, he has produced just over 40 minutes of well chosen and well crafted songs. In spite of Lunny playing some keyboards and Sinnott adding the odd electric guitar it is a very acoustic album, sometimes very Irish in its lack of a bass instrument.
It starts with "How Long," one of my favourite Jackson Browne songs. The theme of the song is the same as in "Blowing in the Wind," the question about how long we can hear the cries of our fellow humans without doing anything. It is a very angry song, but Moore lets us work to find that anger. He is not a singer with theatrical poses. " How Long" can be seen as a teaser for what is about to come. Not a very productive songwriter himself, Moore has an ability to choose those written by others making them his own. No matter who wrote the song he is singing, there is a distinctive Christy Moore feeling to the performance. If you did not know better you might have guessed he had written them all himself.
So we get Wally Page's "So Do I" and a swinging "Johnny Don't Go" by John Spillane, whose debut album is highly praised by Moore in the sleeve notes. Jimmy MacCarthy has supplied "Jack Doyle," a tribute to famous man, and Moore finally records "Campanieros" by Ewan MacColl, a song about Fidel Castro and Che Guevara he learnt 32 years ago.
"Cry Like a Man" by Dan Penn is one of the best songs on the album. It is a song of broken hearts and the usual male reaction of not being able to show the hurt:
Can't let go of that foolish pride
You just kept it all locked up inside
It´s time to face the pain
So stand up and cry like a man.
Mike Waterson's "A Stitch in Time" is the hilarious story about a wife who takes revenge on a husband that has beaten and abused her. The song sounds as if it has been lifted straight out from the vaults of Cecil Sharp House, and had it not been written by a man it could have been a feminist anthem.
Arlo Guthrie's "Victor Jara" takes us back to Latin America and revolutionary symbols. In ten verses Moore sings the song of the great singer and poet killed in Santiago Football Stadium after Pinochet's military coup in Chile in 1973. And then it all ends with another song from the Watersons, this time "The Pipers Path" written by Lal Waterson and Chris Collins.
While Moore is not a very prolific songwriter, when he writes he can certainly deliver. Two of the best songs on This Is the Day are written by him, Lunny and Sinnott. "Scallcrows" is a vicious attack on those members of the media who live by ripping people's lives apart. A song full of anger and hatred; but sung in an almost gentle manner: "Your pointed beaks as sharp as knives/As you tear strips off peoples lives." This is Moore's revenge on the media after they had hurt two of his friends. And then there is the lovely "Veronica," dedicated to Veronica Guerin RIP. I must confess I do not know who she was, but after hearing the song I am dying to find out.
If you are looking for rock and roll or speedy jigs and reels you''re better off avoiding this. But if you want something genuinely moving, a collection of lovely songs executed by three real experts, you must not do without it. In my book it's one of Moore's best ever, up there with Ride On and the other classics.
(Sony, 2001)