The Woods Band's Music from the Four Corners of Hell
Todd Menton's Where Will You Land
Steve Finn, Andrew Dinan and John Joe Kelly's Before the Flood
Colin Reid's Swim
Tanya Brody's Sirens & Lovers
Empty Hats' Greatest Hats
Celtic music is blessed with more than a few mavericks, including those who brazenly hit the road less traveled. Here is a bunch of releases from people who have more than once stepped outside the zone marked "Familiar."
The return of Terry Woods to performing and recording has been one of the highlights of recent years. From his days with Sweeney's Men, as a co-founder of Steeleye Span, the original Woods Band and his duo with ex-wife Gay, to his later work with The Pogues and The Bucks, Terry Woods' vision of Irish music has creatively mixed traditional and contemporary forms. Silent since his days with The Pogues and The Bucks, but not forgotten, having worked in management and consultancy for some years, on a return tour with The Pogues a new surge of creative energy made him want to do what he does best – play music. A new line-up of The Woods Band, with Donegal born accordionist and piper Paul Harrigan's traditional expertise, the rhythm section of Dublin 90's rock band Little Sister Sage and a former associate of Celtic boy band Reel looks to be an unlikely alliance. But such is Woods' maverick vision that this mixture works beyond anyone's wildest dreams. Aiming for a cross between The Pogues, Dubliners and Sweeney's Men, they mix the grit and mortar with a sweeter musical sensibility.
Their idealist approach towards Irish music yields similar rewards to these past efforts, as Music From the Four Corners of Hell bears out. Named after a Dublin side street at which a pub existed on each corner, nostalgia is part of this package – but only half. Taking a bunch of popular Irish ballads like 'Finnegan's Wake', 'As I Roved Out', 'Spanish Lady' and 'The Travelling People', some of which have been battered to extinction or forgotten in Celtic Tiger/Cosmopolitan Ireland, Woods returns them to their state of beauty, but tinged with with a little smattering of depravity.
One would expect The Woods Band to begin with an adrenalin a lá The Pogues, and one would be correct. But The Woods Band creates its own identity. Their sound, while belting out for Banagher, has more spacious, floating, reflective musicality reminiscent of the creative element Woods brought to The Pogues. Nowhere is this better found than in two Woods compositions: 'DeValera's Green Isle' is a caustic slice of history brought through with a rattling rock and reel bluster, while 'Gross Isle Lament' is a brooding, chillingly glorious extended folk-rock improvisation in early Fairport/Trees style – it's a classic in the Woods' canon, up there with 'Van Diemens Land'. Likewise, Don Gibson's 'Sea of Heartbreak' becomes a fresh new tearjerker when heard through Shane Martin's impassioned vocals, coupled with a slick folk-rock backing complete with wailing pipes, accordion and Woods' five string banjo.
Music From the Four Corners of Hell works as much more than a revisionist exercise. It returns an Irish folk icon to the fray. The results not only work, but also effectively move the listener beyond expectations. Terry Woods' return is an unqualified success, and the new Woods Band kicks some serious dust. While the studio tempers their manic live energy, Woods' ingenuity is everywhere and the band is nothing short of a killer. Mix an old hand with some hungry gunslingers and you have a winning combination.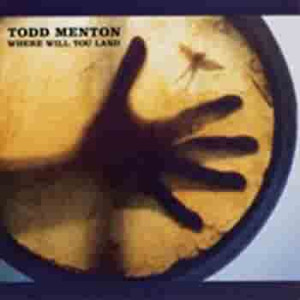 Todd Menton is, like Terry Woods, another multi-talented Celtic maverick. The ex Boiled in Lead front man makes a welcome solo return with Where Will You Land. Again, Menton's view of Celtic music is gloriously scattershot and eclectic – one minute he will play straight and the next anything but. The results, however, are always in touch with the core of the music, no matter how wildly and wickedly he may approach it. Boiled in Lead never did things by halves, always pushing the tunes to diverse places while keeping their musical sources in view. Todd Menton sings from the same hymn sheet and the results are equally left field but also incredibly good. Menton goes even further into the psychotic underbelly of Celtic music, plying a trade that is wildly eccentric yet always listenable, and one which may provoke a few sabres to be be rattled in response.
On Where Will You Land eclecticism rules. What sounds like Morris Dancers is really Savage Aural Hotbed beating every drum imaginable, from frame drums to metal drums, over Menton's mandolin and whistle features on 'Rowdledum/Polkas'. 'The .22 Man' almost falls into a gunfighter ballad of sorts, while industrial alternative rock forms the backdrop for 'The Gatling Gun'. At the other end is a straight folk rock reading of 'The Rushes Green' that reaches for the tear ducts. The weird (no other word from me to describe this!) muffled vocalizing on 'The Rare Ould Mountain Dew' again makes a dive for the outré door. On the other hand, the Leadbelly-esque 'My Bigfoot' and the Clancy Brothers-inspired '23rd of June' repay Menton's inspirational debts, while his blasts at 'Princess Royal' and 'Kitchen Girl' hit at ambient modes. Anything goes (and more than likely it will) is the hidden message within these grooves. Where Will You Land offers a gloriously perverse take on Celtic music from the ex Boiled In Lead front man. Imagine a Celtified Trout Mask Replica and you have an idea of what is on offer here.
Now, after all these experimentations and sideline glances at Celtic music, the prospect of hearing two members of the latter-day Mancunian folk rockers Toss The Feathers and Flook's percussive powerhouse are a welcome next course. Singer songwriter Steve Finn and fiddler Andrew Dinan replaced Eddie Sheehan and Dezi Donnely respectively on Toss The Feathers' last release The Next Round, in 1996. Meanwhile, John Joe Kelly was making a name for himself as a bodhrán ace. When he, Finn and Dinan got together to tour and record in 1998, the results were most commendable. Commendable enough to guarantee full houses on their tour and an album everybody almost was talking about. Amazingly enough, whether it was due to laziness or something to that effect, I only heard this for the first time when I received it to review.
It was worth the wait – but more gushing praise anon. The first thing that hits you is that this is an acoustic recording. No electrics, no fancy leads or rhythm boxes – just a guitar, fiddle, and bodhran with some ace tunes and Steve Finn's voice and songs. Before the Flood, recorded in Trevor Hutchinson's Marguerite Studio, reflects the pure acoustics and the integral trio dynamic that exist between them. They let the music speak for itself and it is a sweet language. The tune sets are particularly effective: never so fast as to lose the beat or become an empty ego showcase, they cruise along at an easy even pace and the players sound comfortable within their skins on 'Jenny Picking Cockles' and 'Countdown' – the latter introduced by Kelly's bodhrán expertise.
Vocally, Steve Finn takes the lead, and he reveals an articulate lyrical talent accompanied by a strident voice similar to Dick Gaughan at times. His self-penned material is promising, 'All Come to Reap the Goldrush' especially, despite the flawed, almost yodeled, falsetto repetition of the title; the title track itself is a fine piece of observant writing. Working on a quietly spellbinding agenda, Before the Flood weaves its magic quickly and painlessly. If ever there was a bloodless coup in musical terms, this is it.
Staying in Belfast for a while, Colin Reid is a guitarist of outstanding ability and musical vision. He constantly ploughs his own ground, and while the ghosts of Bert Jansch and John Renbourn are not too far off, they become an ingredient in the cake rather than the total sum itself. Colin Reid isn't simply repeating things once conceived and spoken, but making the music his own, and of a worthy craft.
Colin Reid's third album Swim, his second release on Topic records, again focuses a wide-angled lens on the spectrum of Irish music. While this music was written and recorded in Ireland, it is not specifically Irish music in the traditional sense, but a style in which the melodic nuances of Irish music are always present. Hints of jazz and classical styles also emerge within the complex picture. Like many New Age-type guitarists, Colin Reid paints aural pictures with his music, but there exist a strongly beating emotional heart and a yearning quality within his compositions. The interplay between Reid and pianist Brian Connor is especially obvious on 'Tilt', while Neil Martin's cello provides a suitable accompaniment to 'Say goodbye to the Riverbed'. Swim is an excellent follow up to Reid's previous album, Tilt, signifying another top quality Irish compositional talent.
Back to America for the final two talents on show. Tanya Brody loves bathing herself in semi-gothic trappings. Her CD is titled Sirens & Lovers, and on the CD sleeve she appears submerged within a pre-Raphaelite painting. Likewise, her choice of material leans heavily on the epic ballad with gothic overtones – 'Maid in Bedlam', 'Thyme', 'Barbara Allen', and 'One I Love' included – so high drama is often the order of the day. Her own material has titles like 'Sailor's Curse' and 'Siren's Defeat', and it fits into the concept of heavy story songs with a gothic slant, complete with all the dramatic trappings.
One would expect a modicum of theatricality to seep through in the application and approach, but thankfully that is not the case. Tanya Brody is a singer and harpist – the sensibilities of Loreena McKennit also float around occasionally – and has a voice that is operatic in tone, with exquisite clarity and breath control. One assumes she has had training at some point. Chamber music style arrangements highlight the gothic element, and occasionally she strains to reach notes, although this is more a technical shortcoming than a performance glitch. The album as a whole has a strange beguiling charm that begs one to continue listening, and with its highly ornate arrangements and settings on the right side of ethereal, Sirens & Lovers will definitely appeal to listeners who like their folk music with a pre-Raphaelite tinge.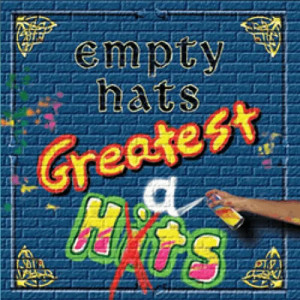 Finally, ending this omnibus review in California, we meet the band Empty Hats and their CD entitled Greatest Hats. Empty Hats are a trio with various guests, including John Land, who played bass with Tempest at one time. Their track selection is generally well known, with more than a nod to Silly Wizard in the vocal department – and with three Andy M. Stewart songs ('Take Her in Your Arms', 'Rambling Rover' and the 'Queen of Argyle') present, all of which are standards in the American Celtic scene. Greatest Hats is pleasant listening overall with occasional theatricality, especially in the male vocal department. One aspect which I wish they would pursue more next time is a female vocalist who has a nice voice range and is not be limited to just one track, as Lynda Kavy is here.
Musically, Greatest Hats is fair to middling. In fact, although one will not find any major trees shaken, it is good stuff . As a valid representative of their club set or a souvenir of a gig, the CD serves its purpose. However, if the band do plan to record again, they could add another lead instrument to back and spar against whistler Carl Asch to add some extra bite and flavor. Greatest Hats is fun and lively in its own way and will please many, but personally, I find it lacks the sense of adventure or outright daring shown by some of the other releases in this review.
(Market Square, 2003)
(New Folk Records, 2003)
(Steve Finn, Andrew Dinan and John Joe Kelly, 1998)
(Topic, 2003)
(Tanya Brody, 2003)
(Empty Hats, 2002)