Wendy Stewart's Standing Wave (Greentrax, 2003)
Beth Kolle's The Northern Folk Harp (Beth Kolle, 2002)
Graine Hambley's Golden Lights and Green Shadows (Klang Welten, 2003)
Gordon Duncan's Thunderstruck (Greentrax, 2003)
John Sherman's Far Green Country (Valhalla Park Productions, 2003)
Finbar Furey's Chasing Moonlight (Rough Diamond, 2003)
Ben Sands' Better Already (Spring Records, 2003)
Mary & Jim Coogan's Passing Time (Seanaphobil, 2002)
Mary Coogan and Friends' Christmas (Seanaphobil, 2001)
Give Way's Full Steam Ahead (Greentrax, 2003)
Patricia Brady's Irish Jubilee (Patricia Brady, 2000)
Dirty Linen's Quiet Before the Storm (Dirty Linen, 2001)
Fromseier Rose's Contradiction (Nunora Records, 2003)
Various artists' Transatlantic Sessions 2 Volumes 1 and 2 (Iona, 1998)
Celtic music is a wild and strange beast at the best of times, but beauty exists alongside the power and fury. This omnibus crosses both power and beauty and also the whole gamut of performers from harpists and pipers to families – parents and sibling outfits, various artists and a sole female vocalist who stands on the operatic side of Irish music. The artists hail from Scotland, Ireland, Denmark, USA and the UK. So as you can see it's as an eclectic and diverse bunch as befits things with a Celtic source.
We start with three harpists: one Scots, one Irish, and one American who incorporates elements of both traditions. While there are similarities, there are many points of departure rendering each album unique in its own respective field.
Wendy Stewart, Scottish harpist, concertina player, singer, composer and member of Ceolbeg, releases her third solo album Standing Wave on Greentrax Records. Standing Wave includes songs and music with some very interesting arrangements. The sound of the Scottish harp has a stronger brassier sound than its Irish counterpart and the repertoire is significantly different although covering the general forms of marches, airs, reels, and jigs. Guest musicians range from Gary West on low whistle and Scottish small pipes to Mike Travis on percussion, harmonica player Fraser Spires to Rod Patterson on guitar and vocals. Using the
accompaniments judiciously, one never hears any more than two or three instruments on any single track. This adds a quietly subtle dimension to the music on Standing Wave. Mike Travis's shakers and djembe adds a lovely percussive throb to 'Taigh Iain Ghrót' while Gary West's pipes quietly underscore 'Flowers of the Forrest' and Wendy's harp and concertina blend with Fraser Spires' harmonica on 'Fires at Midnight'. Wendy and Rod Patterson share vocals on 'Now draw up close and hear my song' using the melody of 'Barbara Allan' describing the beauties of Scotland. Another plus point is that Wendy also sings, her voice exhibiting an understated grace, which again adds considerably to the mellow grandeur which lies at the heart of Standing Wave's attraction. There is a strong Nordic feel to the music which, when coupled with the desolate wintry cover graphics, suggests a cold foreboding however that's quickly diminished by the warmth and variety of the contents within.
Beth Kolle is an American harpist who also incorporates elements of Scottish, Canadian, French, and Scandinavian idioms within her music. Playing flute occasionally as well as harp, her music breathes in a quietly uplifting ambience. The Northern Folk Harp is an album of tunes from a book of the same name, the book featuring a selection of arrangements for harp and flute, also published by Kolle. Her version of the well known 'Inisheer' composed by Irish accordionist Thomas Walsh, and tunes by Cape Breton fiddler Brenda Stubbert, rub shoulders with O'Carolan pieces and seldom heard tunes from the French and Scandinavian traditions. The latter are among the discoveries – hearing Swedish music on a Celtic harp is unusual and enlightening to say the least. Kolle will tackle a familiar session 'oldie' like 'The Blackbird' and play it straight, yet fill it with a dose of personality, or O'Carolan's 'Kitty McGuinness' in different keys shining new light on these treasured pieces. The Northern Folk Harp is more than a book soundtrack, it is a fine work in its own right.
Gráinne Hambly is from County Mayo and her second album Golden Lights and Green Shadows follows some four years after her debut effort. Like her counterparts Maire Ni Cathasaigh and Aine Nic Gabhain she possesses a scholarly approach to the music and her repertoire is purely from the Irish tradition. The Irish style of harp playing includes both dance tunes and airs, yet it creates a more sprightly and less ornate aura than its near neighbours. Gráinne Hambly has toured in Ireland, Europe, and the USA at various festivals, summer schools and similar gatherings. This second album, recorded in Karlshrue, Germany and overseen by German harpist Rudiger Opperman, focuses on the Irish tradition with much of its contents featuring tunes Grainne would have heard from local musicians in Mayo. 'The Hills of Coore'/ 'Paddy Mills', two fine steady hornpipes, kick off the proceedings while the 'Wind Off The Lake' is a set of tunes learned from John and Kevin McHugh of Foxford, Co. Mayo that show Hambly's willingness to find new tunes in the local repertoire. Peadar O'Riada's slow air 'An Draighan', written for his father, is another example of an unusual rarely heard piece. One obvious connection with Beth Kolle's CD is the O'Carolan tune 'Kitty McGuinness'. Possessors of both CDs can make up their minds as to their favourite treatment, but hearing this tune on an Irish harp adds a degree of credence to the piece. Gráinne Hambly's music is a rich finely hewed style of playing and technique, Golden Lights and Green Shadows adds to an already impressive debut
Solo instrumentalists on bagpipes and guitar from the Scottish and Central Ohio scenes both revitalise the tradition and create their own additions to the traditional repertoire. Gordon Duncan is a Scottish bagpiper and composer whose tunes have found their way into the repertoires of fellow pipe bands and folk groups. Like most contemporary pipers, he mixes his solo albums with tunes of his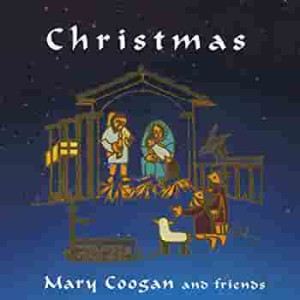 own making and those from the traditional cannon. Thunderstruck is his second solo album and stays within the Scottish portion of the Celtic milieu, apart from a solitary Breton tune 'Dance Pourlet'. He even writes a tune for Greentrax records founder Ian Green entitled not surprisingly 'Ian Green of Greentrax' and the 'The Trip to Moreda' set – three fine jigs with driving guitar and bouzouki backing from Tony McManus and Neil Ferguson. 'Lady Carmichael' and 'Nae door Pibroch' shows his talent as a solo piper in controlling mood and tempo. One of the most influential pipers and composers of his ilk, Gordon Duncan has penned some coverable tunes, and Thunderstruck has plenty of these in reserve.
John Sherman's second album Far Green Country showcases the Central Ohio guitarist and regular contributor to local bands like Stark Raven and Silverarm. I first came across John Sherman in 1991 when his album Farewell to the Greeks emerged and he later went on to form Inisheer, Ohio's first major Celtic group, and record a lovely guitar duet album with the late Carol Barney some years ago. I was impressed, as here was a US guitarist who played with Artie McGlynn's technique and easily equaled his master. It has been many years but thankfully, this summer in Dublin, Ohio, I met John Sherman and now find myself penning a review for his latest album Far Green Country. Regarding his playing, the influences would be Artie McGlynn, Tony McManus and more English sounding guitarists like John Renbourn and Bert Jansch. Again keeping the enterprise local he enlists several well known names in the central Ohio area including percussionist Eddie Cotter Jr, singer Sue Mogan Mattison and flautist Morton O'Kelly. Among them their contributions are quietly reliable in ensuring tasteful backing while Sue Mogan Mattison features vocally on 'Quiet Joys of Brotherhood' and 'Eamon An Gnoic'. Again like Gordon Duncan he writes his own tunes which is a requisite for identifying a unique style, and Sherman's sole self penned tune 'The Rascally Rabbit' fits right in like a glove. Far Green Country has a lovely warm and welcoming atmosphere throughout.
Musical families have been and provided many mainstays of the Celtic music world. From Ireland to the USA and Scotland the family tradition includes members playing together or recording solo as it is with two situations within this omnibus.
Finbar Furey's Chasing Moonlight, subtitled 'Love Songs of Ireland' features some well-known Irish songs of an old and new genesis including Sean O Casey's 'Nora', Pete St John's 'The Fields of Athenry', the old reliable 'Carrickfergus' and Dick Farley's immortal 'Isle of Innishfree'. It also includes 'New York Girls'. which was his handlebar moustache swinging contribution to Martin Scorsese's Gangs of New York – amazingly that gig came as Ronnie Drew (the original choice) backed off and Finbar took up the gauntlet. Finbar Furey comes from a unique pedigree – a piping champion and singer as well as playing whistle, five-string banjo, and guitar; he's a songwriter whose father Ted was a major traditional fiddler. Indeed the whole family was a musical one. Finbar Furey has been round the block many times with brother Eddie, recording for Transatlantic records in the 60's and achieving fame with The Furey Brothers and Davey Arthur in the 80's. Now he works solo and releases albums like Chasing Moonlight, which balance his folk roots with more MOR pretensions. To Furey's credit, the backings are tasteful and discrete, and we hear the occasional blast of his renowned piping, while such classics as 'The Lonesome Boatman' sound best when played on his whistle. Chasing Moonlight highlights Finbar Furey's giftedness as a musician and vocalist.
Ben Sands is a member of the Sands Family and he releases a third solo album Better Already. This has a bigger production job and a more contemporary mainstream, style sound than before but the essential ingredients remain intact. Ben Sands possesses a warm voice not unlike his brother Colum, and his albums are a friendly mix of original and traditional material. However, Better Already is different as it is his first completely original collection, filled with evocative songs and the tunes he always includes on each album. Better Already does not disappoint, with 'Daises for Dara' and 'Farewell to the Town' holding up the ante. His wistful romantic songs 'Wish I Had a Penny' recalls 'In Berlin' from his last album Roots and Branches in 1998, while his humorous songwriting expresses itself in 'Wedding Daze', and the closing 'Hug'. Traditional song has not been entirely abandoned however with his own 'Fair Exchange' offering an interesting variation on the farmer's cursed wife theme. Good production by Johnny Scott recorded partly in Cork and Rosstrevor with solid performances from Graham Henderson, Brendan Monaghan, and Frank Gallagher make for a quality collection.
Mary Coogan, guitarist and banjo player from Cherish the Ladies, is featured here in Passing Time, a duo album with her father Jim. The music is lovely, mellow, and laid back. One gets the real family musical atmosphere as father and daughter play tunes they enjoy. The cozy atmosphere makes it seem as if they are in your front room playing tunes and having a good time. Mary plays mandolin, with various guests including Joanie Madden, Tracey Deryup, Brendan Dolan, Eillen Golden, Jean Lewis, singer Kathleen Ludlow, and Jim on accordion. Ludlow's ultra laid back performance of Delia Murphy's 'The Spinning Wheel' adds a new poignancy to a standard of previously dubious quality, while the guest musicians blend seamlessly into the overall picture. The main point which comes through time after time when listening to Passing Time is how much both Mary and Jim Coogan love their music and how much they enjoy playing it – one could give this collection no higher accolade than that.
Christmas albums usually present a dilemma due to a limited repertoire of standards and nothing other than the opportunity to reinvent the wheel. Celtic Christmas albums are no exception either – normally one hears the same old tunes dressed up for the millionth time. It is clear that the Celtic Christmas repertoire generally needs a shake up – the cupboard is bare as regards new tunes and ideas, and usually all the usual suspects are played. 'Ill Est Ne' and 'Bring a Torch' seems to have been in every Celtic Christmas album – almost like 'White Christmas' and 'Rudolph'. However the constrictions and restrictions of the repertoire means that musicians cannot cut loose as would be hoped, as no disrespect to these great hymn tunes and scared pieces is allowed. There's only so much one can do without changing their faces completely and incurring the wrath of an audience.
When musicians like Mary Coogan are presented with doing a Christmas album and its associated dilemmas, the answer is simple: play the well-known pieces but put your own stamp on them and look to the wider alleyways of one's own local musical tradition, see what is there and incorporate that to the best of your ability. This is what Mary and friends do on Christmas, mixing traditional tunes with the great hymns and sacred songs and writing some original tunes too. So therefore, the balance is up kept and one's own stamp put on the proceedings. I must admit I had my usual feelings of 'here we go again' when I put this CD on the player, but one listen through and I was hooked. This is a joyous and gently paced celebration of the Christmas period and an ideal companion for the scared day when the message of 'White Christmas' just does not ring through any more.
Give Way is a new Scottish band made up of four teenagers, all of whom are multi-instrumentalists, playing lively Celtic dance music. Full Steam Ahead is their debut album. The four Johnson sisters hail from near Leith outside Edinburgh (a walk that I used to take every day while in Scotland in late 1988), and play with an assuredness and maturity beyond their teenage years. Individually Fiona plays fiddle, Kirsty is on piano accordion, keyboard player is Mairi, while Amy beats the drums and plays bongos and percussion like a true professional. Production is in the capable hands of Phil Cunningham so that guarantees a quality product. The span of material is wide, taking tunes both new and old from the Scots session repertoire and balancing this with some Irish numbers, including a 'Riverdance' set and 'Barnhom's Ree' by Dublin fiddler and composer Maire Breatnach. The music is well played and tight, with plenty of energy, but it never runs away with itself. The sisters jig away merrily on 'Jiggin', 'Full Steam Ahead' is as good a reel set as you'd hear in a lively session and they master the complex cadences of Bill Whelan's 'Countess Cathleen'. Full Steam Ahead is a confident assured debut from a group I hope well be hearing more of.
Variety is the spice of life and such this final section of this extensive round up concentrates on unusual elements within the Celtic music whirlpool.
Patricia Brady is an Irish American soprano whose repertoire includes Irish as well as classical and show material; she is nicknamed 'The Irish Nightingale' and that's no misnomer. Her Irish Jubilee collection is a mix of favourite songs from the operatic end of the Irish songbook. With the growing popularity of the Irish tenor at home in Ireland with The Celtic Tenors, The Three Tenors (Finbar Wright, Anthony Kearns, Ronan Tynan) , The Three Irish Tenors and solo artists like Derek Moloney (tenor of the year 2003 – RTE television) the whole area of Irish operatic singing is once again a viable market. Irish Jubilee offers seventeen tracks of vocal with piano accompaniment featuring such popular songs as 'The Kerry Dances', 'Bard of Armagh' and 'Danny Boy' – clearly on the popular end of Irish Music. Patricia Brady's singing is clear and strong and reveals a good quality soprano. For anybody wanting an inkling of the richness of this particular end of the tradition, look no further.
Dirty Linen is now a well used name for bands playing Celtic music. One notable act using this title is a French outfit, and I am sure there are more somewhere in the galaxy. This particular Dirty Linen is an Australian folk rock band reminiscent of Planxty's rhythmic subtleties with everything from wild electric workouts to cool jazz thrown into this eclectic brew. The opening 'For a Bonnie Lass' reminds me of Finbar Furey playing Mikis Theodorakis over a Planxty rhythm track; 'Foggy Dew' renders the Irish rebel song in an unrecognizable manner, while 'Haggle at the Hook-ahs Bazaar' is as eastern as its title sounds. As is common with many Australian Celtic bands the music carries an undercurrent of exotic World music influences over a Celtic topping. The success of Quiet Before the Storm rests on the listener's stylistic preferences – those who like Celtic music served up straight won't want to sample this particular dish, for you but those with an adventurous musical palette will appreciate Dirty Linen's sense of adventure and quirky sense of humor.
Fromseier Rose offers an unusual Danish American crossover, playing Irish music with guests including Niamh Parsons. The duo of Ditte Fromseier Mortensen from Denmark and American pianist Michael G. Rose makes music that is evocative of the American and European classical traditions mixed with Irish idioms. At times, it is more pensive and serious than most Celtic releases, with shades of classical and jazz phrasing criss crossing within the mix. One thing it does do is enable listeners to become aware of the individual tunes and their melodic cadences. Once good case in point is 'Blue Bonnets Over the Border'/ 'Bitte's Friend', the first tune so familiar that it has generally lost all its resonance as a strong tune, while the latter an example of Fromseier/Rose musical collaboration. Niamh Parsons' warm voice works well in this ensemble, which is almost like chamber music, particularly on 'After Aughrim's Great Disaster' and 'Crazy Man Michael' and the piano lead on 'Taimse Im Chodladh' breathes anew. Different and refreshing, Fromseier Rose' music on Contradiction makes you sit back and smell the roses of the Celtic musical tradition.
Former Boys of the Lough fiddler Aly Bain's TV series usually yield good soundtrack albums, such as Aly Bain Meets the Cajuns, Aly Bain and Friends and The Shetland Sessions. Now comes Transatlantic Sessions 2. Volumes 1 & 2 were originally recorded in 1998 and released that year. A soundtrack album had not accompanied the previous series of Transatlantic Sessions so this second series was commemorated with these two CDs. The layout for the show consisted of getting a bunch of talented musicians from Ireland, Scotand, and the USA together in a front room and seeing what happened. The idea worked as some pretty big names like Paul Brady, John Martyn, Maura O'Connell and country hotshots Roseanne Cash, Nanci Griffith, and Radney Foster signed up; backed by an excellent house band led by Gerry Douglas. So if the ingredients sound good and the recipe flexible enough to allow some interesting cross pollination, the results should satisfy – and they do. Not everybody plays with house band backing, some play solo or in duets with kindred spirits from other places. Fusions like this can be hit and miss at times depending on the atmosphere in which they are created and promoted. Transatlantic Sessions 2 Volumes One and Two are role models in getting things just right.