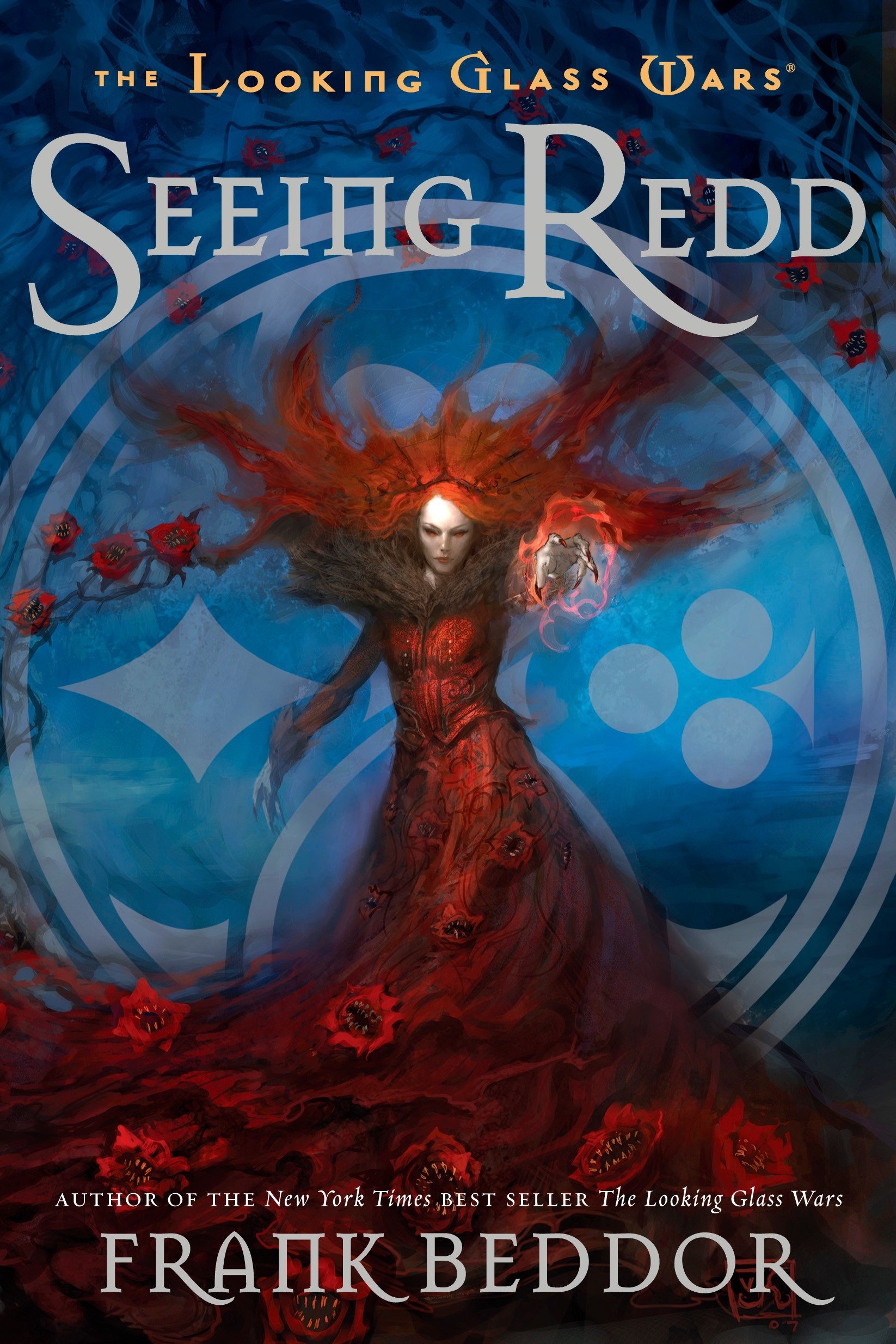 Faith J. Cormier wrote this review.
Seeing Redd is the sequel to The Looking Glass Wars, and the second book in The Looking Glass Wars trilogy. The premise of the series is that Alice in Wonderland was Lewis Carroll's narcotic-fueled attempt to tell the stories he heard from Alyss Heart, the true Queen of Wonderland, who spent thirteen years in Victorian England in the Liddell household.
The Looking Glass Wars told how Alyss got back her throne, and Seeing Redd continues the story. Her evil Aunt Redd (formerly Rose) Heart and her assassin The Cat are not as dead as everyone hoped they were. They're creating havoc on earth in preparation for creating even better havoc in Wonderland. As for Alyss, she is trying to solidify her hold on her queendom. She's also trying to sort out her relationship with Dodge and worrying about her bodyguard, Hatter Madigan, who has taken a leave of absence. His replacement, Homburg Molly, is trying to prove herself, and Dodge still burns to avenge his father's death. The Ranking Families are always up to mischief. Everybody's busy. How does it all end? Well, it is supposed to be a trilogy, so it has a typical second-book ending: partial resolution, but enough problems remaining that no one can quite relax yet.
Beddor has found his voice in this one. Seeing Redd is darker and more adult than The Looking Glass Wars. It's a tinge more violent, and the violence is somewhat more graphic. (Sacrenoir is somewhere past creepy, and Blister is disgusting.) Still no sex beyond a couple of kisses, though. The doggerels of war live up to their name, and Redd on an ATV is priceless. This is definitely a good read.
Poor Lewis Carroll appears briefly and unhappily.
The Looking Glass Wars trilogy is accompanied by a comic mini-series Hatter M, a card game and a Web site. Frank Beddor, who produced There's Something About Mary and Wicked, is in the negotiations stage for a movie. Beddor is a former actor and stuntman who also trained for the U.S. Ski Team and was twice World Champion freestyle skier in the early 1980s.
(Dial Books, 2007)