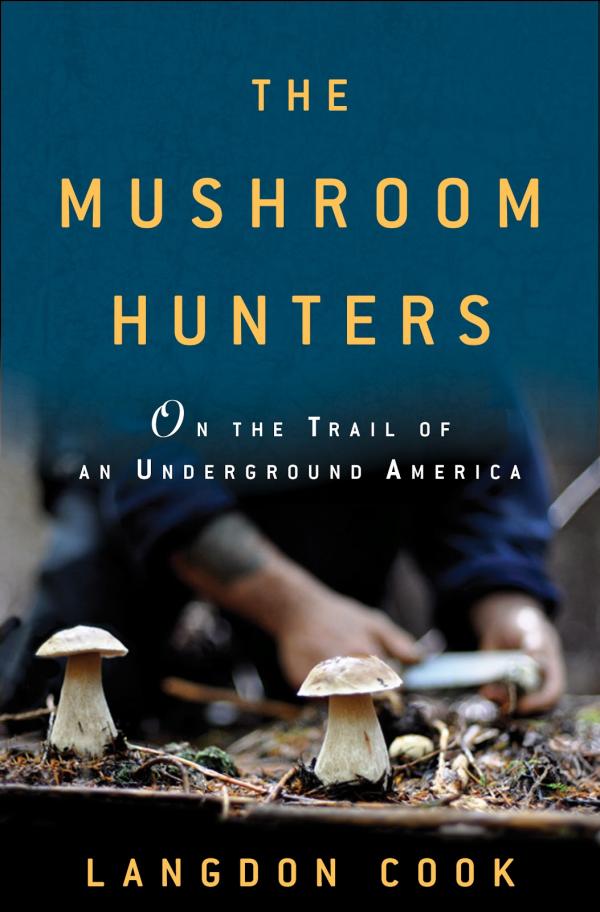 We once had a mycologist visit us on this Scottish Estate who would only go hunting mushrooms well after dark wearing a light on his head as he said that it was far easier to find the best mushrooms that way. He said that back in the Ozarks where he was from that it was a common practice.
So I was delighted when The Mushroom Hunters showed up for review a few years back but it took me a while to get around to reading it. Now keep in mind that these are not the weekend mushroom hunters who go looking for a few pounds of these fungi to use in their own culinary endeavours. These are hardcore individuals who live rough for months on end, searching the forests where the rarest mushrooms grow in anticipation of selling their harvest to high-end restaurants that'll pay them top price for them.
Digression: I enjoy hunting for mushrooms and often taking a lunch and make a day of it, but I'm strictly an amateur who's very familiar with this Estate over my many years here, so I know where each variety grows and more importantly when they grow.  It's a hobby, not a profession for me.
Like the Tinkers that sometimes show up here to camp (and no, they don't cause us any trouble), they exist outsider for society being an elusive lot that use alias, say little about who they are and mistrust trust each other with a passion. Think nineteenth century gold prospectors.
They're only after the best ones — white truffles, smoky morels, rare porcinis, all are what they're after. Cook embeds himself in their midst to trace the fungi from these hunters all the way to neves who purchase them and don't give a fuck if they were harvested legally.
Along the way we learn both the natural history and lore of fungi, in a narrative that reads like all written fiction. Without elaborating further as you should enjoy this book for yourself as it's a really great read. It might be not quite as riveting as Iain Banks' Raw Spirit: In Search of the Perfect Dram but I found it quite entertaining.
(Ballantine Books, 2013)