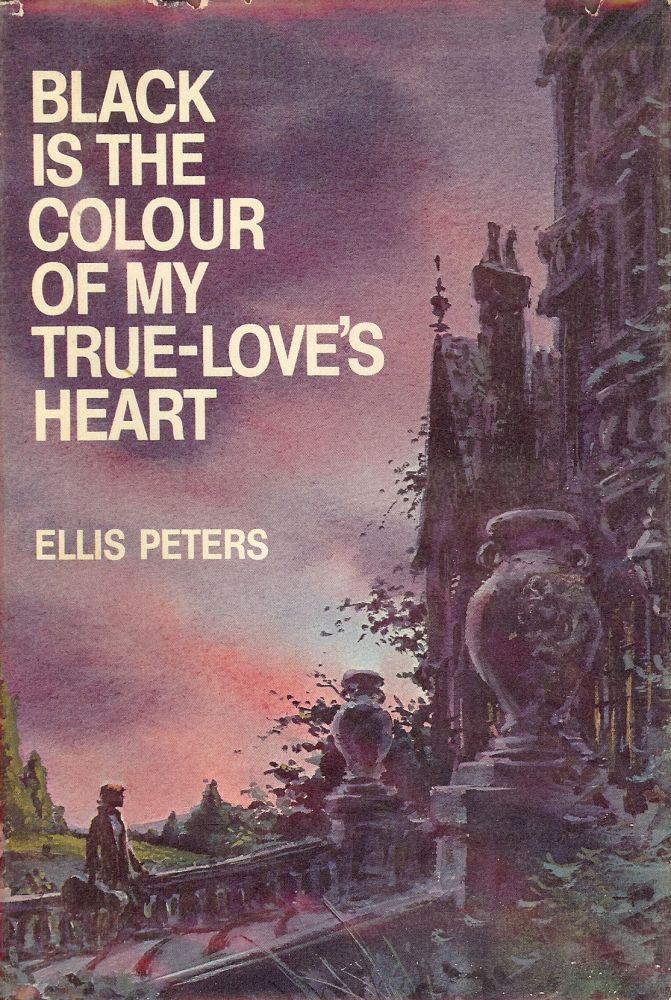 Lenora Rose penned this review.
Ellis Peters has a gift for titles. This aptly named book is the story of a fierce ballad singer named Liri, who fell in love with a musician — then saw him cheating on her. It's the tale of a venerable college of music-lore in danger from scandal. It's the story of a misunderstood, brilliant young musician carrying a volatile secret. It's all of these, and none of these, and it's more than that. This is a book of music, of silence, of words; it has love, hate, and all their analogues. Myths and fact combine to wrap the storyline in a heavy cloak of authenticity. This is a story of high passion and cool deliberation; it dances through the morals and minds of another age and gives the reader a wide window into the world of folk music and ballad singers.
This isn't an easy read. The first two chapters especially are thick with detail and abrupt, jarring point of view shifts, as if the author is trying to show everything there is to know about the scenery, characters, background, and plot. The following chapters smooth out somewhat; although there is still the feeling of jumping from one person to another, the characters are established so strongly that the mechanism fades into the background. The book is supposed to be an "Inspector Felse Mystery," but the focus is primarily on the other characters in the book.
The real strength of this book is the characters. Liri Palmer is as unforgettable as a blazing fire. Her intense, stubborn personality helps to push a precarious situation over the edge into violence. Equally responsible, of course, is her ex-boyfriend Lucien, nicknamed Lucifer by his contemporaries for his dark and brooding temper. And the third side of the triangle that throws a pleasant weekend of music and lore off balance is young Felicity, whose teenage fantasies of catching Lucien's eye rebound in a vicious retaliation when she's rebuffed.
The ending is as inevitable as the violence, once all the facts are laid out. All the loose ends are neatly — and decisively — tied up, leaving the story as a complete and satisfying package when you put the book down. For anyone who likes intense, character-driven mysteries, this is a great read.
There are several other books in the "Inspector Felse Mysteries" series, all with titles as interesting as this one: A Nice Derangement of Epitaphs, The Knocker on Death's Door, and Death and the Joyful Widow, to name only three. Ellis Peters also wrote the popular "Chronicles of Brother Cadfael" series, and wrote "The Heaven Tree Trilogy" under her real name: Edith Pargeter. Some of her "Brother Cadfael" stories have been adapted for television in the United States.
Ellis Peters died in October of 1995 at the age of 82, leaving behind a rich legacy of words for generations to enjoy.