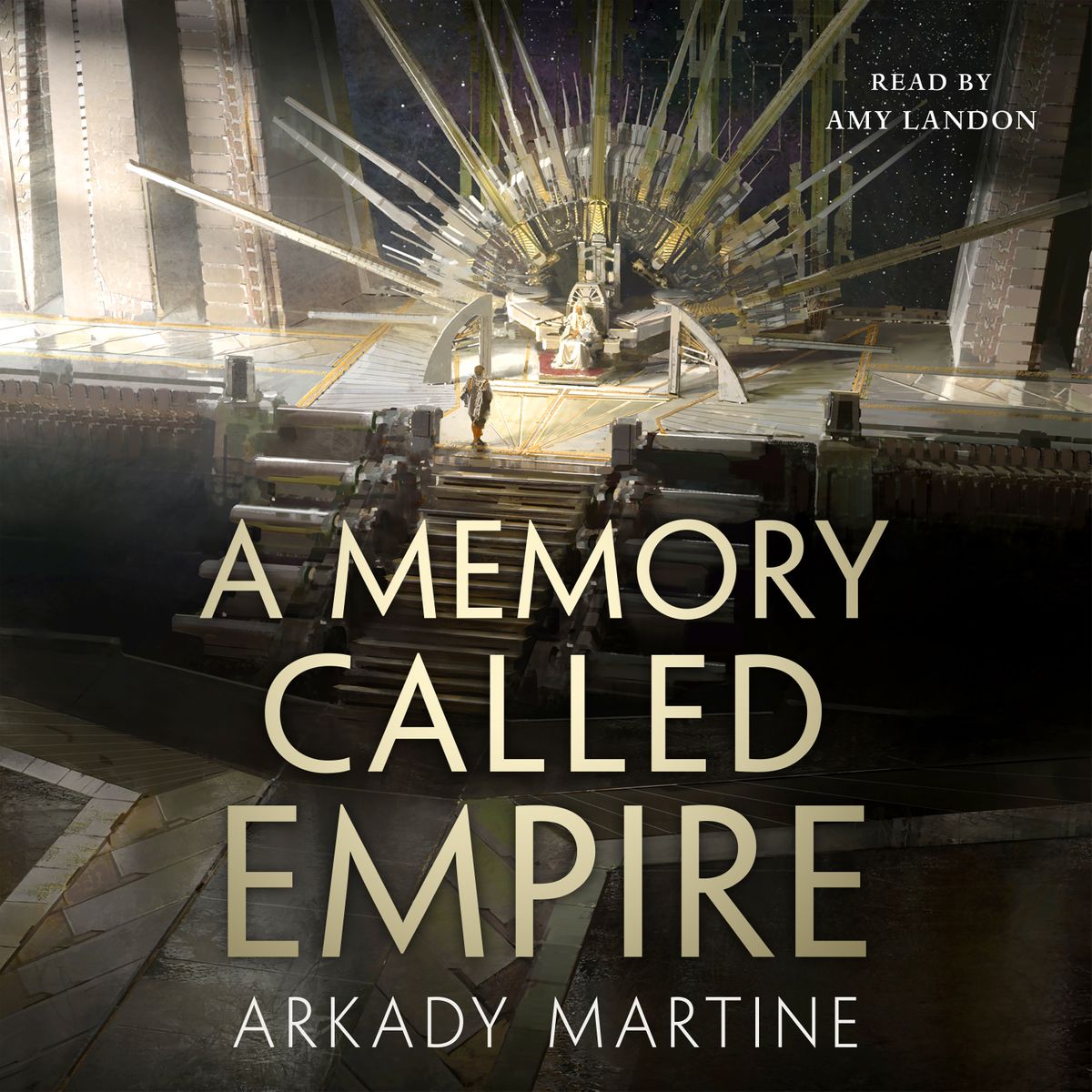 Ambassador Mahit Dzmare arrives at the World City that is at the center of the vast interstellar Teixcalaanli Empire only to discover that her predecessor, the previous ambassador from their small station, has been murdered. It seems that he got himself involved in Imperial politics, something no one whom the Teixcalaanli political elite considers a barbarian should have done.
Now Mahit must discover who is behind the murder, rescue herself, and save her station from Teixcalaan's unceasing expansion – all while navigating an alien culture that is all too seductive, while engaging in intrigues of her own, and hiding a deadly technological secret that she barely understands from the Imperium – one that might spell the end of the station she calls home and her way of life – or rescue it from annihilation. Or possibly both.
I'm going to stress that the sheer play of the language here is why I was so enthralled by this novel. With lines like So much of who we are is what we remember and retell… being part of this extremely conversational novel, it was fascinating listening indeed. Amy Landon is the superb narrator who brings every character herein to vibrant life with a unique, believable voice.
To say more about this not-a-space opera would spoil it. The improbable friendship that forms between our Ambassador and her Imperial liaison is still intact at the end of this first book, but I'm sure it'll be tested in the second. It's a wonderful novel that's a great start of a hopefully long series. The setting, the characters and even the story feel fresh, quite unlike the usual riff on interstellar empires. It certainly doesn't hurt that many of the characters are women and they are quite capable at what they do.
It's small wonder that it overwhelmingly was voted as the Best Novel at the Hugo Awards held at the virtual CoNZealand Worldcon in 2020. I voted for it quite happily! The sequel, A Desolation Called Peace, is out in March of 2021. I'm very much looking forward to it!
(Tor, 2019)